22nd Feb 2019: World Thinking Day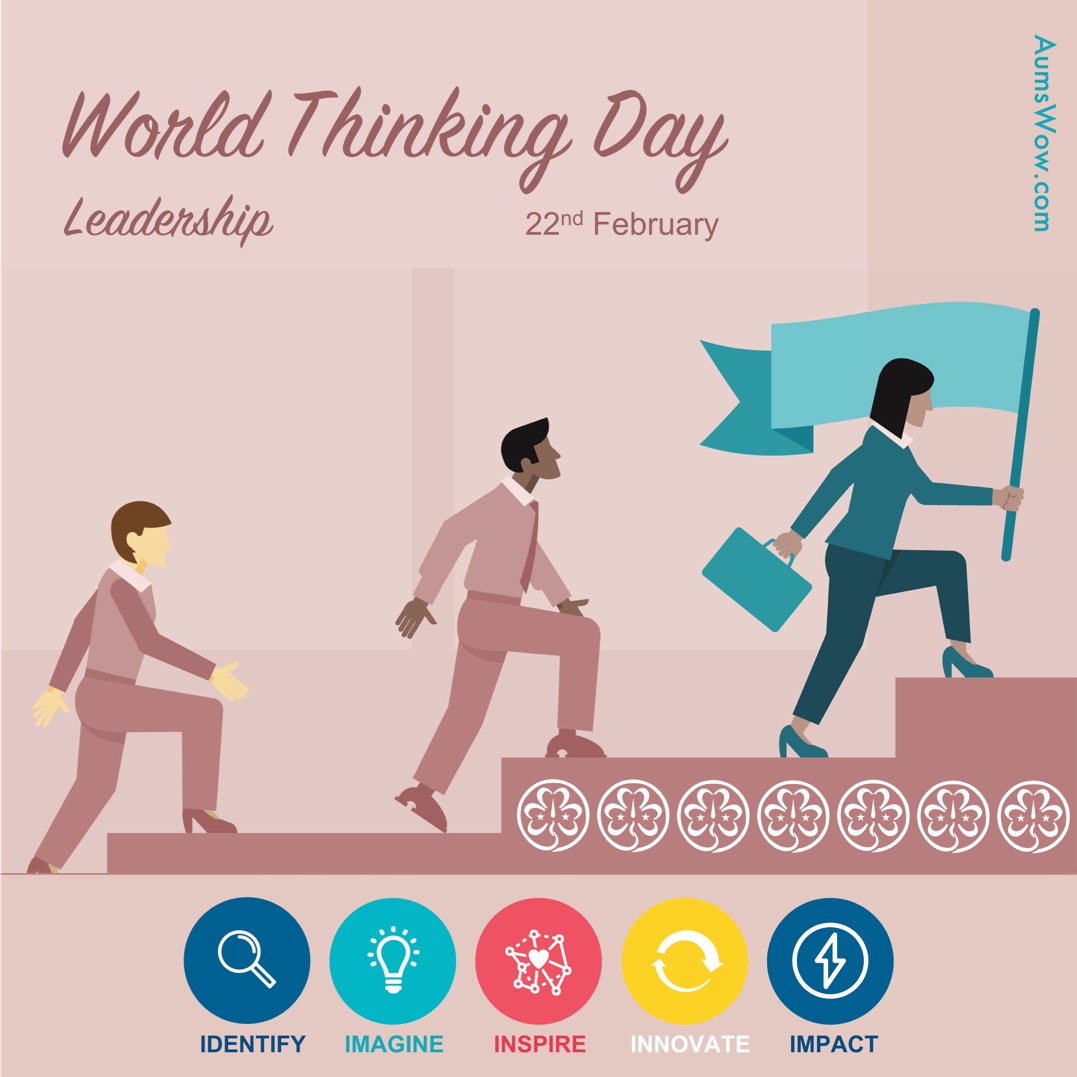 About Post
Title :
World Thinking Day
Objective :
To let the people know about why World thinking Day started & became global. Bose.
Colour Scheme :
Not Specific
Focus I :
The Woman Leader (as an indication of Girl Guides and Girld Scouts)
Focus II :
The Factors shown below, which are required to be a good Leader.
Focus III :
The Theme for World Thinking Day in 2019 that is Leadership.
Misc. :
Logo of World Association of Girl Guides and Girl Scouts (WAGGGS) on the stairs.
Significance
Date :
22nd February
Related to :
A celebration of ten million girls worldwide that has taken place on every 22 February since 1926. A day for all Guides and Girl Scouts to think of each other and celebrate their sisters all around the world.
Connect Date :
22 February 1926 (Originally called the Thinking Day); the date was chosen for World Thinking Day as it was the birthday of Scouting and Guiding founder Lord Robert Baden-Powell and of Lady Olave Baden-Powell, his wife and World Chief Guide.
Connect Place :
United States; In 1926, delegates from Guide and Girl Scout organisations across the world met in the USA for the 4th World Conference.
Special :
Girl Guides and Girl Scouts use these as an opportunity to study and appreciate other countries and cultures, and equally increase awareness and sensitivity on global concerns.
More Info :
The name of the day was changed to 'World Thinking Day' at the 30th World Conference in Dublin in 1999 when delegates chose a new name to more clearly emphasise the global nature of the celebration.
Back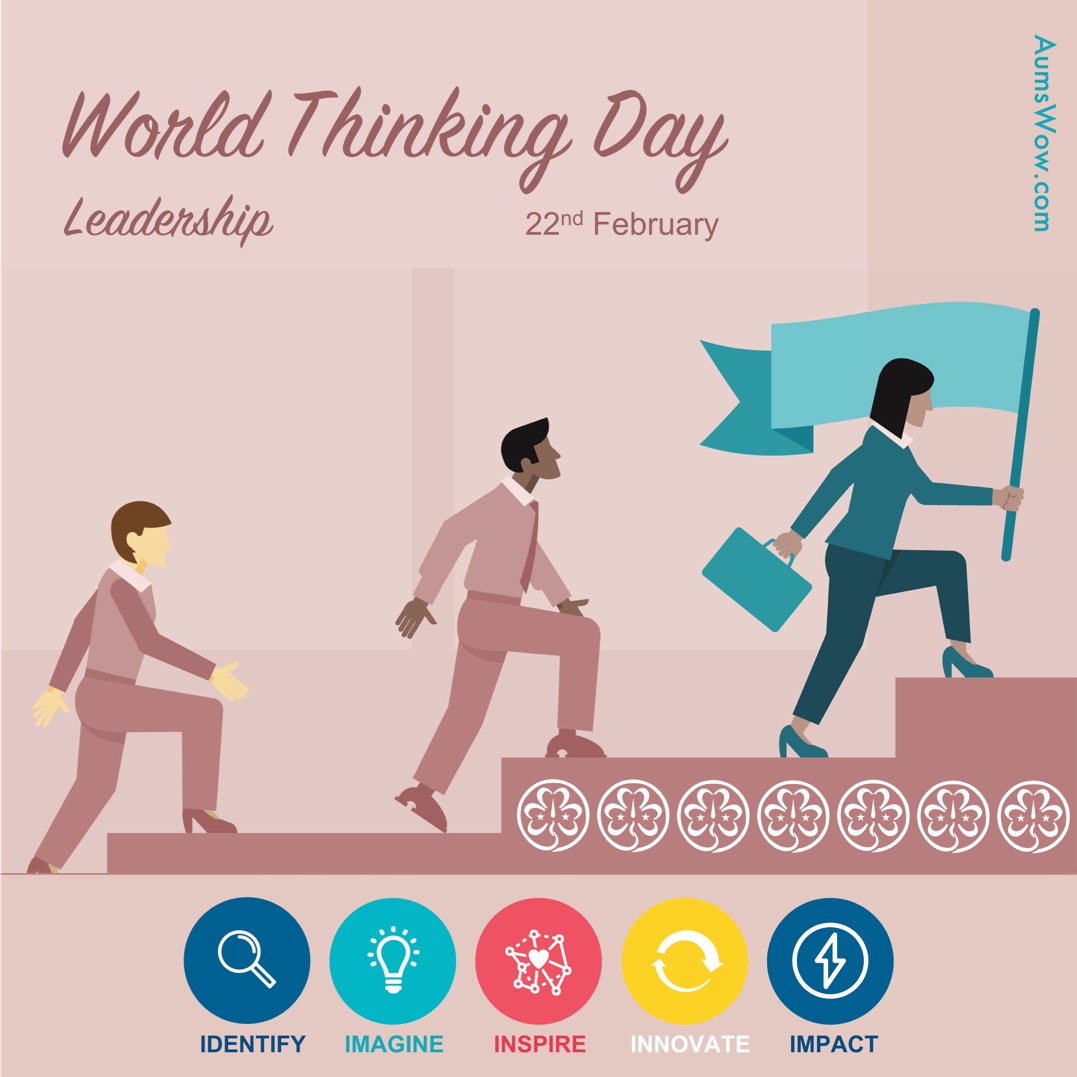 Courtesy: YouTube