25th Apr 2019: World Malaria Day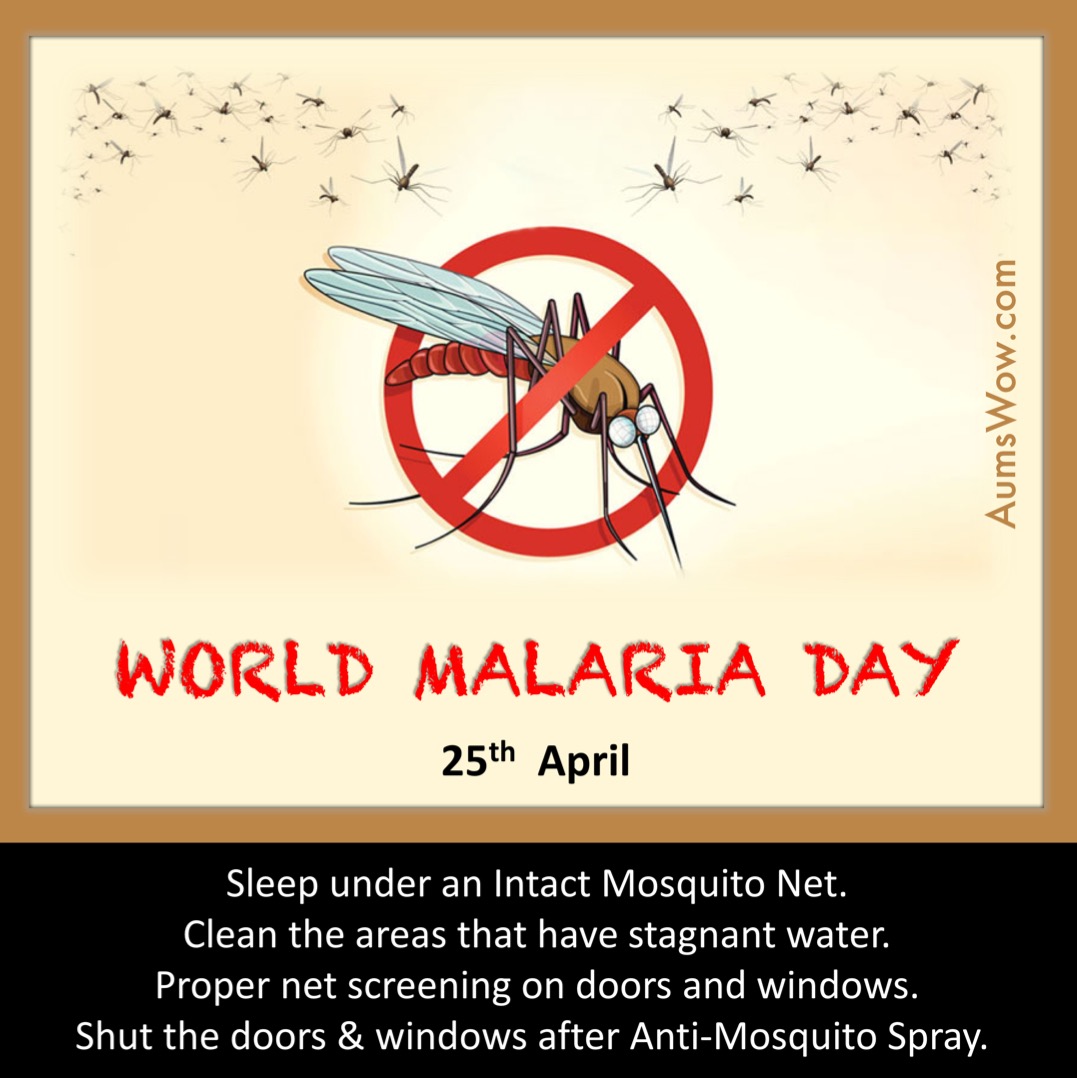 About Post
Title :
World Malaria Day
Objective :
To provide "education and understanding of malaria" and spread information on "year-long intensified implementation of national malaria-control strategies, including community-based activities for malaria prevention and treatment in endemic areas.
Colour Scheme :
Not Specific
Focus I :
The mosquito with a symbol of "banned" over it.
Focus II :
The mosquitos flyimg nearby.
Misc. :
Theme for World Malaria Day 2019: "Zero malaria starts with me"
Significance
Date :
25th April
Related to :
World Malaria Day
Connect Date :
25 April 2001
Connect Place :
World Health Organisation
Special 1:
In 2012, malaria caused an estimated 627,000 deaths, mostly among African children. Asia, Latin America, and to a lesser extent the Middle East and parts of Europe are also affected.
According to the most recent World Malaria Report, the global tally of malaria reached 429,000 malaria deaths and 212 million new cases in 2015. The rate of new malaria cases fell by 21 per cent globally between 2010 and 2015, and malaria death rates fell by 29 per cent in the same period. In sub-Saharan Africa, case incidence and death rates fell by 21 per cent and 31 per cent, respectively.
Special 2:
World Malaria Day sprung out of the efforts taking place across the African continent to commemorate Africa Malaria Day. WMD is one of eight official global public health campaigns currently marked by the World Health Organization (WHO), along with World Health Day, World Blood Donor Day, World Immunization Week, World Tuberculosis Day, World No Tobacco Day, World Hepatitis Day and World AIDS Day.
More Info :
World Malaria Day (WMD) is an international observance commemorated every year on 25 April and recognizes global efforts to control malaria. Globally, 3.3 billion people in 106 countries are at risk of malaria.
Back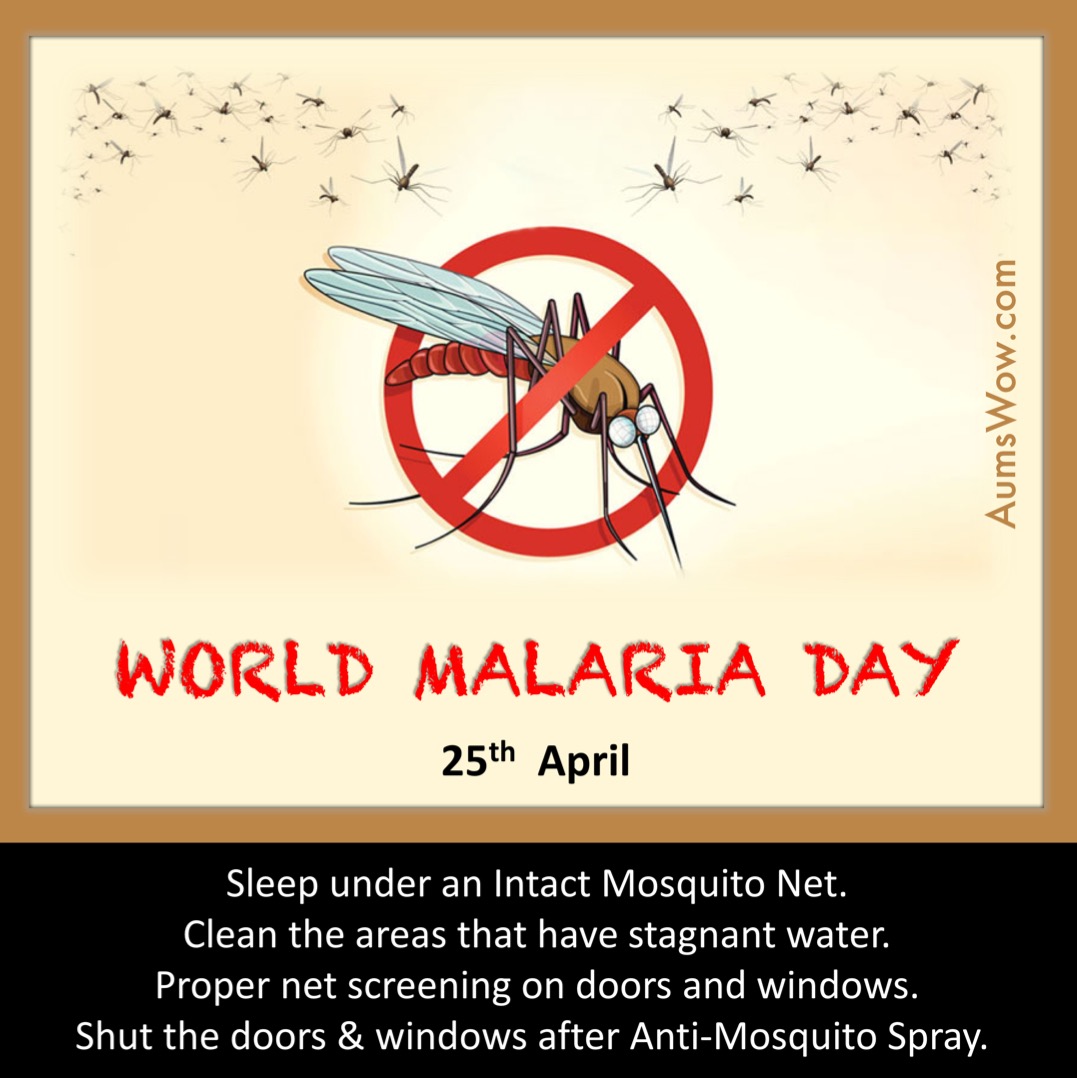 Courtesy: YouTube