12th Aug 2019: World Humanitarian Day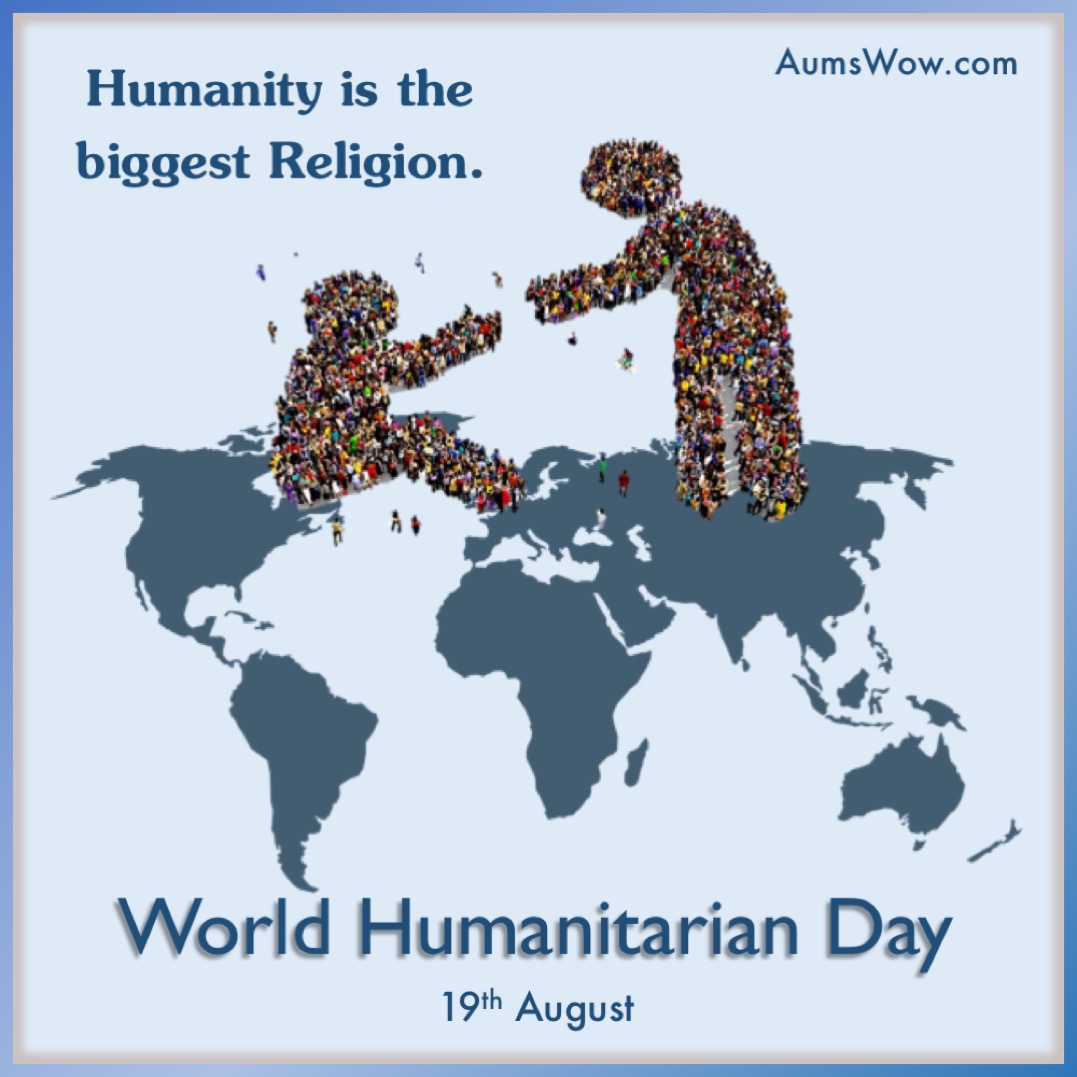 About Post
Title :
World Humanitarian Day
Objective :
To Support & Appreciate ; A day to celebrate those who always put others above themselves, helping people in need without worrying about themselves. The true Humanitarians promoting true Humanitarianism.
Colour Scheme :
World Map & White Background.
Focus I :
A bunch of people helping another bunch of people on the world platform, creating an image of one person helping the other one to stand up.
Focus II :
The quote "Humanity is the Biggest Religion", saying that above all the religions, race & territorial boundaries being a human and showing humanity to the other in need is highly important & necessary. A kind heart can make a dead alive.
Misc. :
Thousands of men and women the world over put their lives in danger working in Humanitarian causes all over the world. Working in the most poverty and illness stricken third world countries the world over, often in areas of great social violence, these dedicated heroes put their lives on the line, and sometimes lose them in the pursuit of their goals. The United Nations, International Organizations and Non-Governmental Organizations are helping in all aspects to make the world a better place for the less fortunate, unprivledged, and those living in places of war, starvation, and pestilence & to appoint more volunteers to support Humanitarianism worldwide.
Significance
Date :
19th August
Related to :
A day to honour and celebrate all the Humanitarians & their contribution in the world, who deserve an appreciation & praise for what they do. It is the most selfless job a person can volunteer for. And the people who are taking part in these rescues & emergencies are no less than a hero, they should be called Super Humans.
Connect Date :
19 August 2009
Connect Place :
United Nations, Global.
Special 1 :
World Humanitarian Day was established by the United Nations General Assembly to commemorate the death of Sergio Vieira de Mello and 21 of his fellow humanitarians in a bombing of the Baghdad headquarters of the UN. Sergio worked tirelessly over three decades to help those victims of armed conflict by easing their pain and making sure the world did not forget them.
Special 2 :
World Humanitarian Day is the outcome of the relentless efforts of the Sérgio Vieira de Mello Foundation and his family working closely with the Ambassadors of France, Switzerland, Japan and Brazil in both Geneva and New York to table and steer the draft Resolution through the General Assembly. The loss of Vieira de Mello and his 21 colleagues and all humanitarian personnel who have made the ultimate sacrifices in relieving the suffering of victims of humanitarian crises have not been in vain.
More Info :
Take World Humanitarian Day as your time to galvanize your efforts to support the world's poor and needy. So, head out and find a way to volunteer to help. You can work to improve the lives of those in these far away countries every day in little ways, or become part of the effort by organizing with any of a number of charitable organizations. Spread awareness and educate yourself, and be sure that everyone around you knows the plight of those in wartime around the world.
Back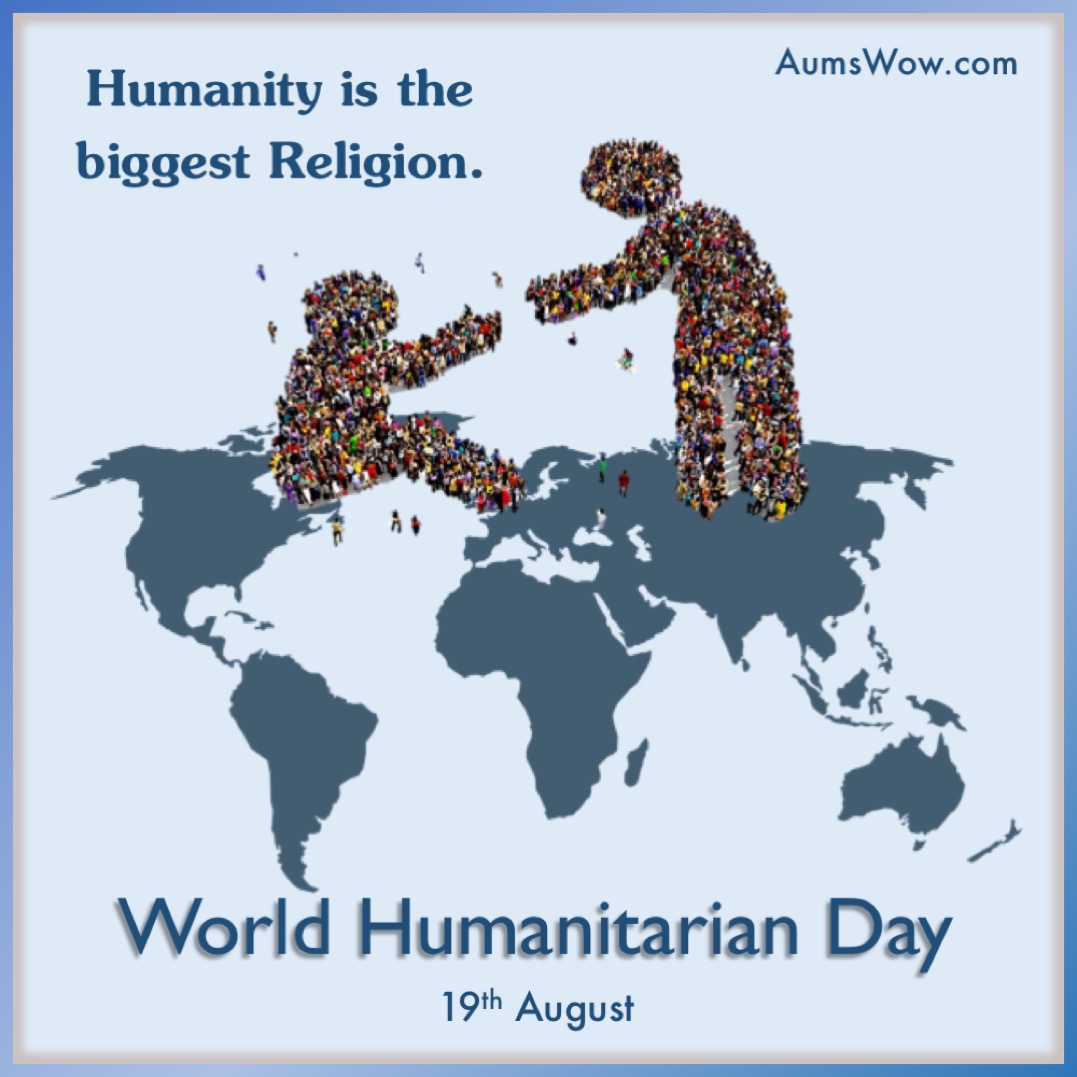 Courtesy: YouTube
Courtesy: YouTube