21st Nov 2019: World Hello Day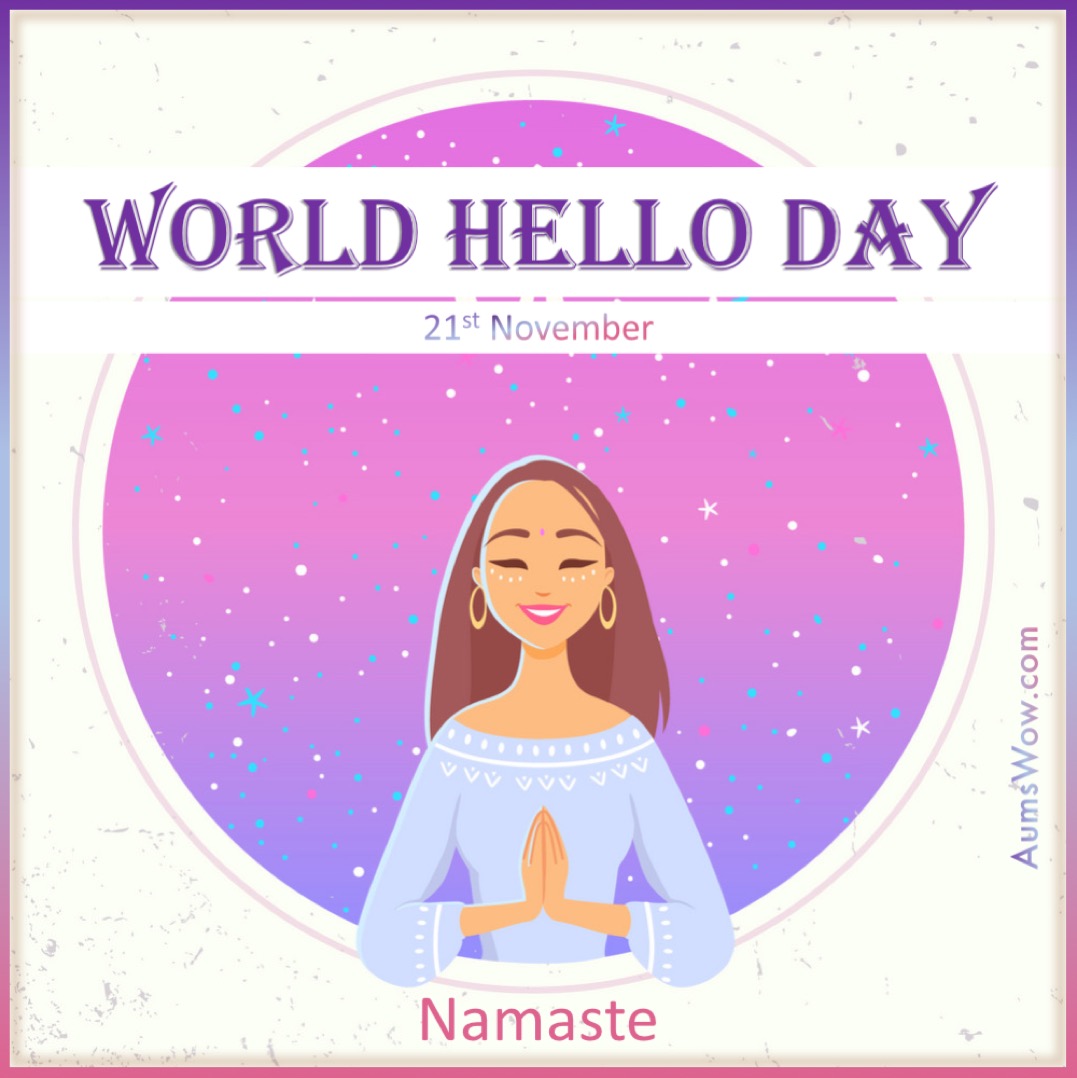 About Post
Title :
World Hello Day
Objective :
To express that conflicts should be resolved through communication rather than the use of force.
Focus I :
Lady posing to greet in Indian style.
Focus II :
The word 'Namaste' means the quote given above i.e. The light within me, honours the light within you.
Misc. :
Namaste is usually spoken with a slight bow and hands pressed together, palms touching and fingers pointing upwards, thumbs close to the chest. This gesture is called Añjali Mudrā or Pranamasana.
Misc. :
Excavations for Indus civilization have revealed many male and female terracotta figures in Namaste posture. These archaeological findings are dated to be between 3000 BC to 2000 BC.
Significance
Date :
21st November
Related to :
Day was begun in response to the conflict between Egypt and Israel in the fall of 1973.
Connect Date :
21st November, 1973
Connect Place :
Arizona State University and Harvard University, USA
Special :
World Hello Day was founded in 1973 by Brian McCormack, a Ph.D. graduate of Arizona State University, and Michael McCormack, a graduate of Harvard University, in response to the Yom Kippur War. The McCormack brothers mailed 1360 letters, in seven languages, to government leaders worldwide to encourage participation in the first World Hello Day.
More Info :
Any person can participate in World Hello Day simply by greeting ten people or more. This demonstrates the importance of personal communication for preserving peace. 
Back