26th Nov 2019: World Environment Protection Day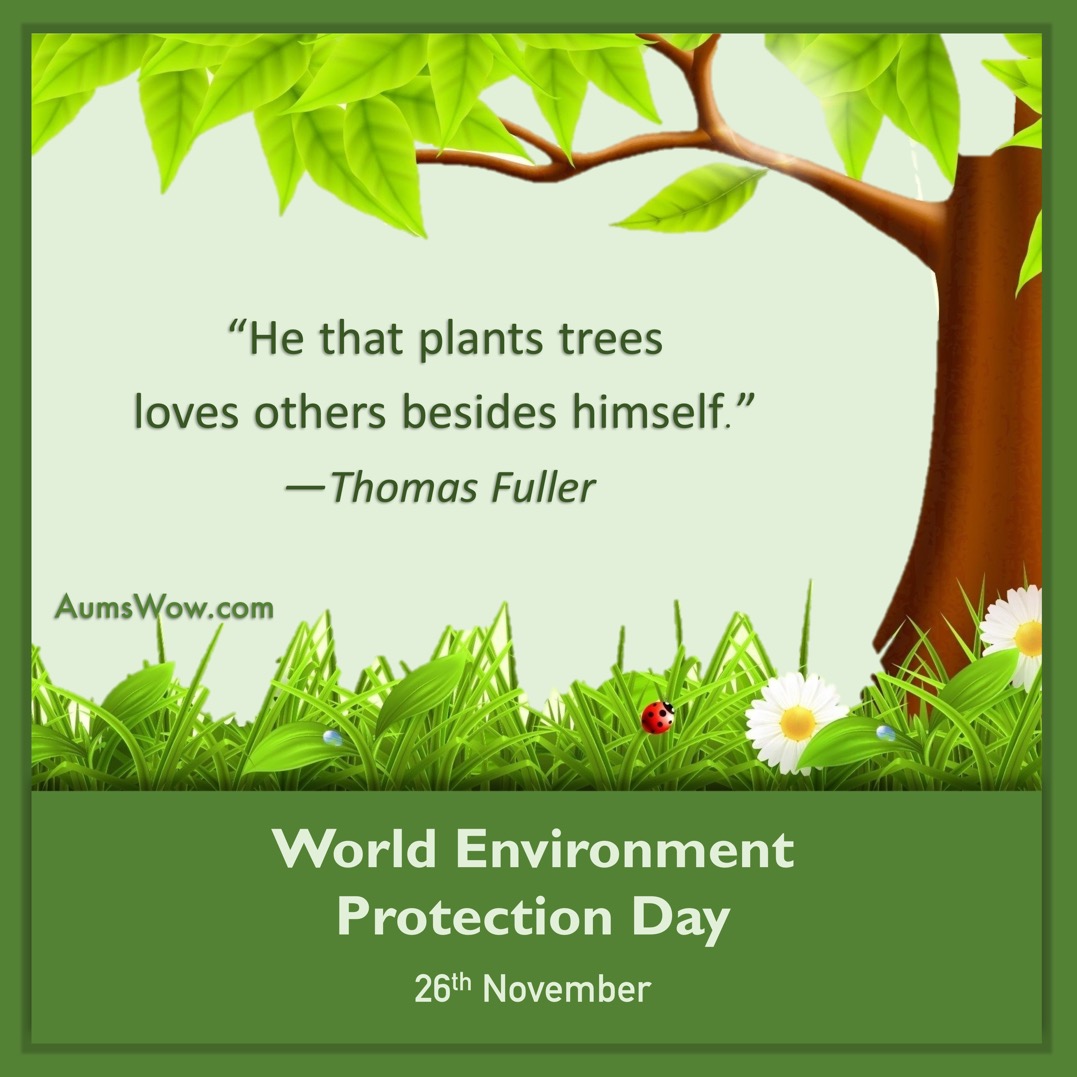 About Post
Title :
World Environment Protection Day
Objective :
To create global awareness of the need to take positive action to protect the environment.
Colour Scheme :
Light Green;the colour of forestation.
Focus I :
The healthy tree along with plants.
Focus II :
The quote on environment protection.
Significance
Date :
26th November
Related to :
Environment Protection.
Connect Date :
26th November, 1992.
Connect Place :
United Nations
Special :
The natural resources on earth are vulnerable to many human impacts.
More Info :
This event is organised by the United Nations Environment Programme (UNEP). Past three decades, it is realised that protecting the global environment is one of the major challenges across the globe.
Back