4th Feb 2019: World Cancer Day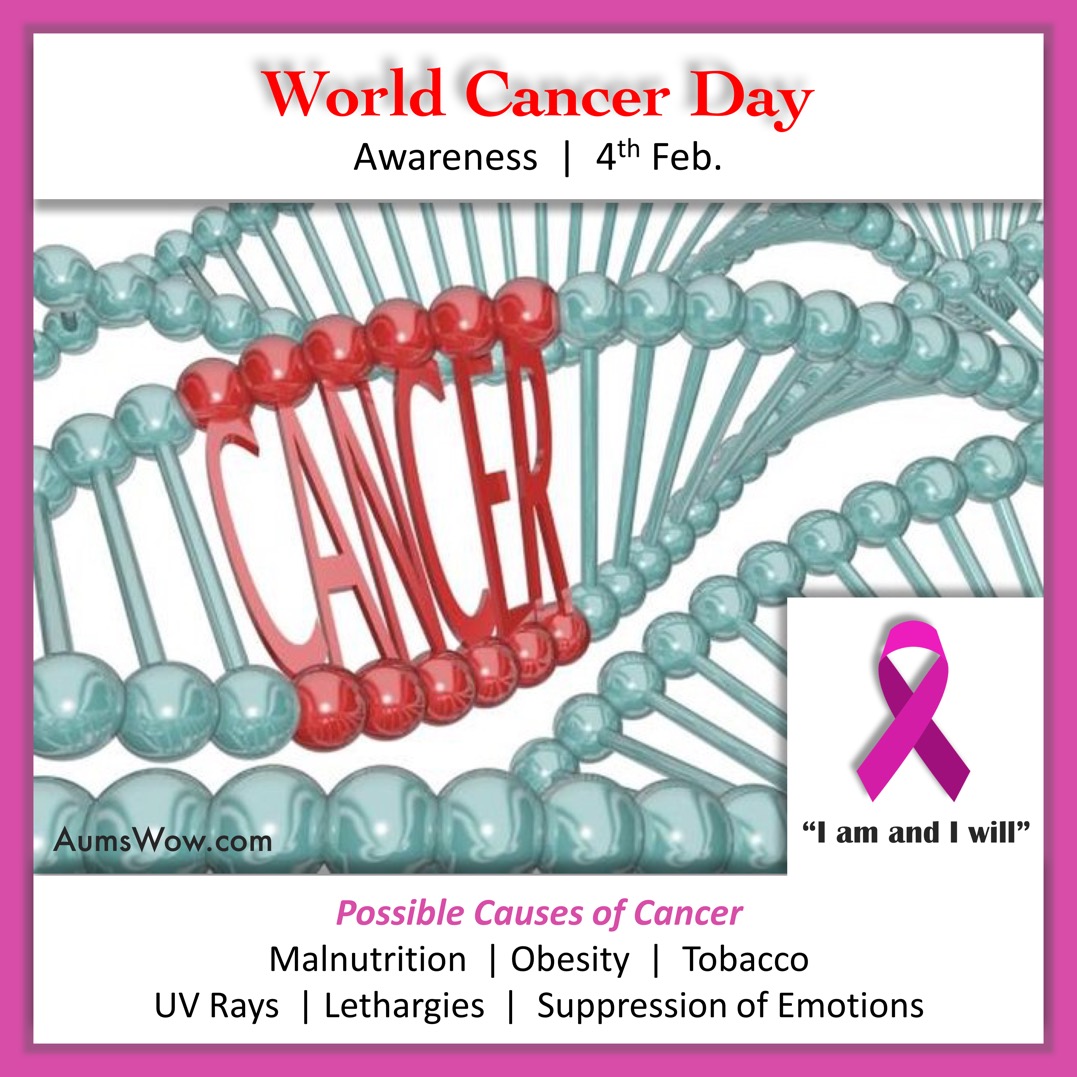 About Post
Title :
World Cancer Day
Objective :
To raise awareness of cancer and to encourage its prevention, detection, and treatment among people.
Colour Scheme :
Dark Pink; the colour of cancer ribbon.
Focus I :
The word 'cancer' embedded in DNA.
Focus II :
The pink ribbon as an icon for cancer awareness.
Focus III :
The possible causes of cancer, so that every one could be educated in the process of prevention.
Misc. :
'I Am and I Will' is theme for the year 2019-21 in cancer awareness.
Significance
Date :
4th February
Related to :
World Cancer Day
Connect Date :
04 February 2008
Connect Place :
UNO
Special :
World Cancer Day targets misinformation, raises awareness, and reduces stigma. The primary goal of World Cancer Day is to significantly reduce illness and death caused by cancer and is an opportunity to rally the international community to end the injustice of preventable suffering from cancer.
More Info :
Multiple initiatives run on World Cancer Day to show support for those affected by cancer. One of these movements is #NoHairSelfie, a global movement to have "hairticipants" shave their heads either physically or virtually to show a symbol of courage for those undergoing cancer treatment.
Back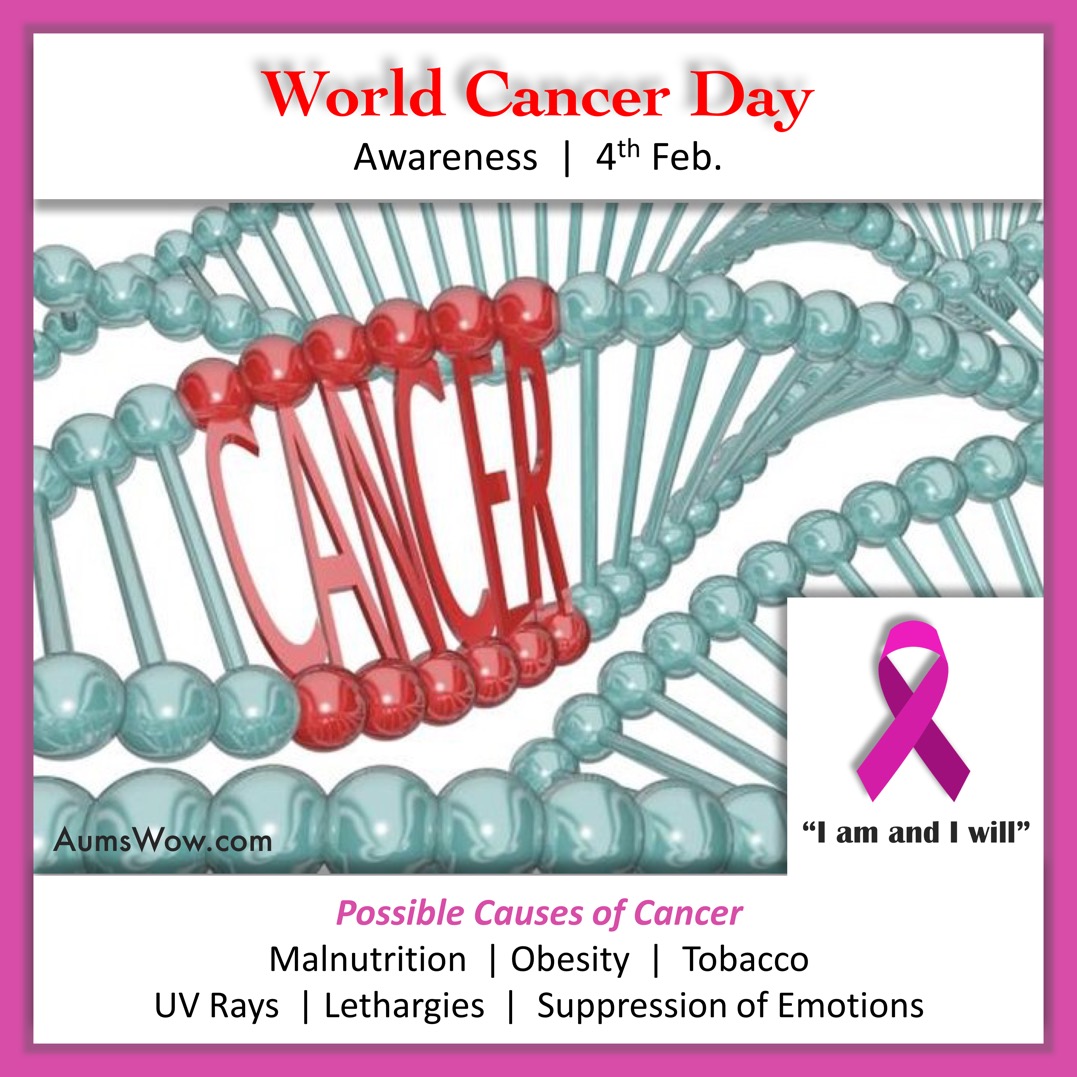 Courtesy: YouTube