20thMay 2019: World Bee Day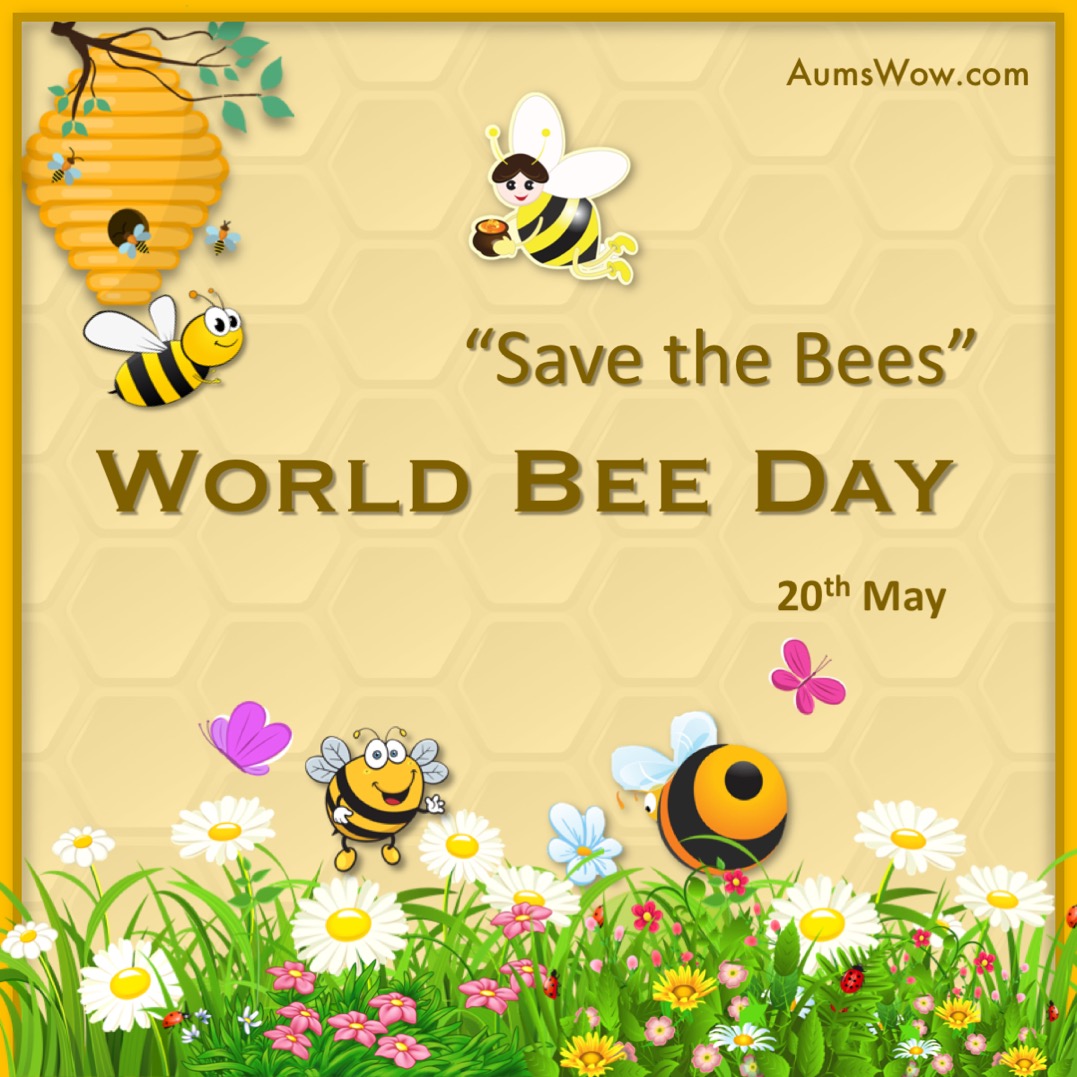 About Post
Title :
World Bee Day
Objective :
To raise an awareness towards saving Bees. The very important part of our environment.
Colour Scheme :
Brownish golden; the color of Honey & Bees.
Focus I :
Bees doing their regular activities, Beehive & Garden with flowers.
Focus II :
The Quotation saying "Save the Bees"; a message to humans to not to kill bees but to save them for the sake of climate & environment.
Focus III :
Beecomb in the background.
Misc. :
Bees are helpful in pollination that makes flowers blossom & make earth a better place to live.
Significance
Date :
20th May
Related to :
The main purpose of this day is to spread awareness of the significance of bees and other pollinators for our survival & eco system.
Connect Date :
20 May 1734; 20 May coincides with the birthday of Anton Janša, who in the 18th century pioneered modern beekeeping techniques in his native Slovenia and praised the bees for their ability to work so hard, while needing so little attention.
Connect Place :
United Nations (UN).
Special 1 :
Pollinators allow many plants, including many food crops, to reproduce. Not only do pollinators contribute directly to food security, but they are key to conserving biodiversity - a cornerstone of the Sustainable Development Goals.
Special 2 :
They also serve as sentinels for emergent environmental risks, signaling the health of local ecosystems.
More Info :
The main work aiming towards their preservation still needs to be undertaken and World Bee Day is an excellent opportunity in this regard. No major steps are needed; what counts is each and every action that facilitates the existence of bees.
Back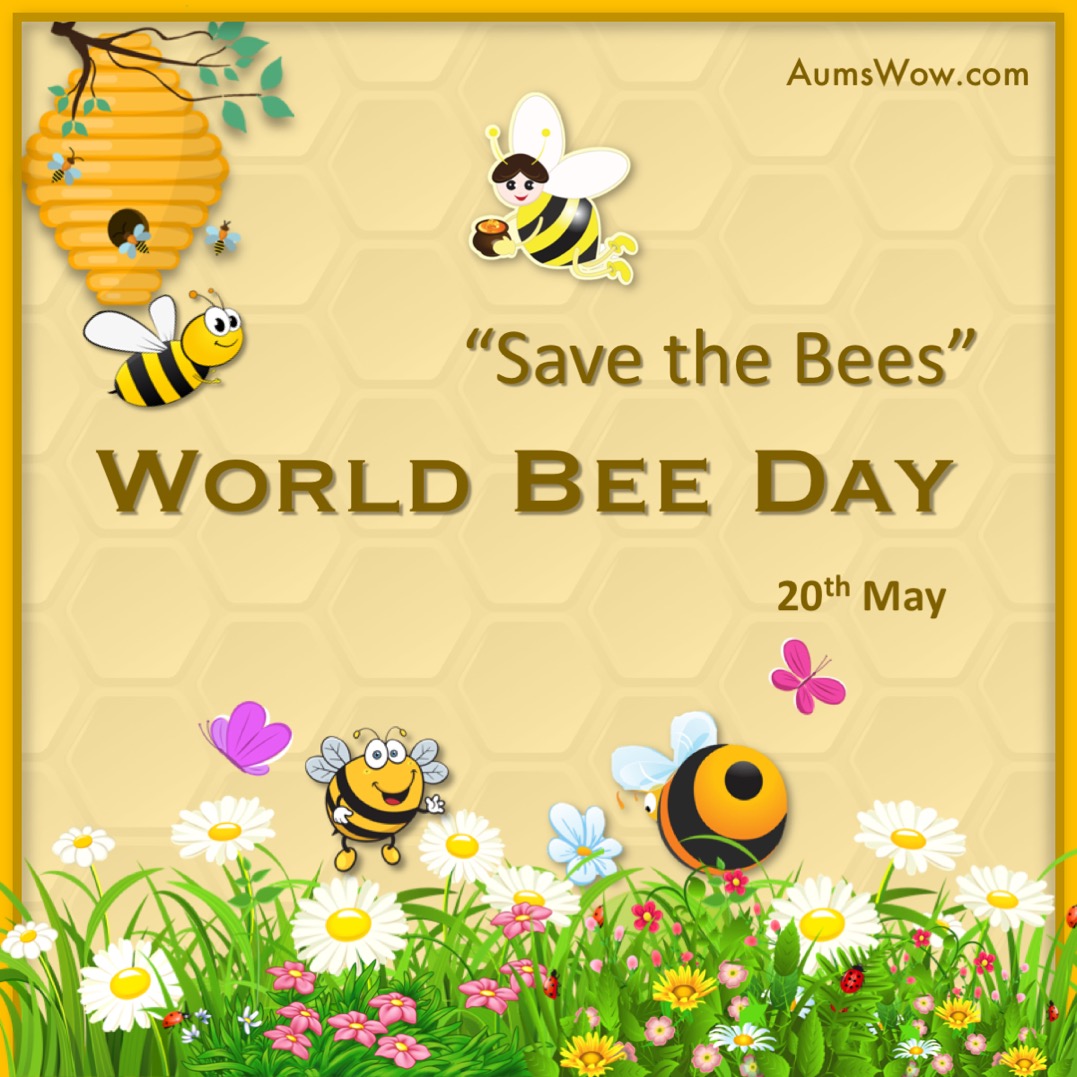 Courtesy: YouTube