21st Jan 2019: Three Sisters' Birthday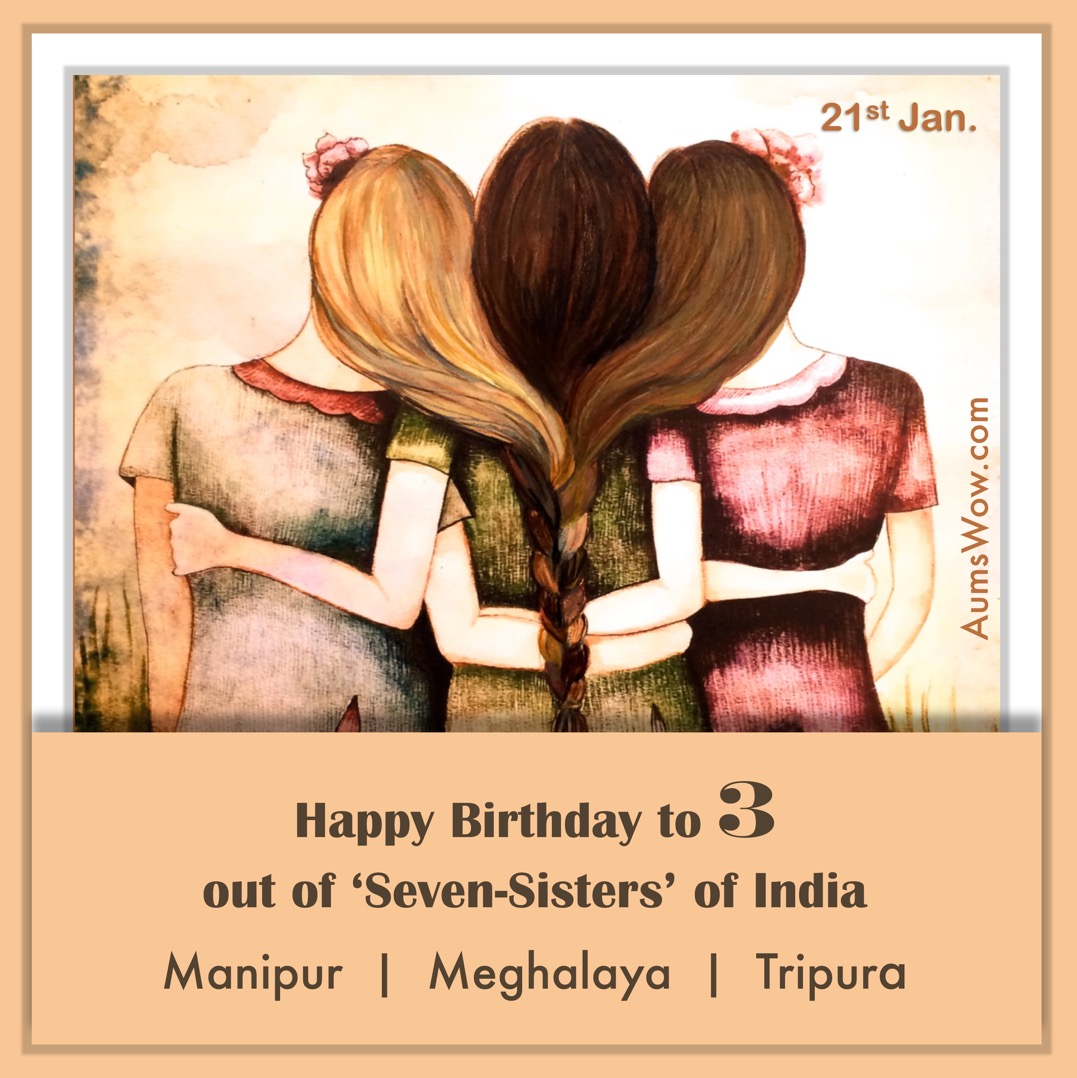 About Post
Title :
Three Sisters' Birthday
Objective :
To make the people aware about three awesome states of India in the land of seven-sisters, i.e. North-East part of India.
Colour Scheme :
No significance
Focus I :
Three sisters having common braid indicating a lot many common features of the states, including even the birthday.
Focus II :
The identical and cooperative gesture of the sisters indicates the friendly realtions of these three states among them.
Misc. :
"One of the three states, Meghalaya has historically followed a matrilineal system where the lineage and inheritance are traced through women; the youngest daughter inherits all wealth and she also takes care of her parents.
The best example of empowering of girl-child in male dominating societies of India."
Significance
Date :
21st January
Related to :
Birthday of Mizoram, Meghalaya & Tripura.
Connect Date :
21 January 1972
Connect Place :
India
Special 1:
The Seven Sister States is a popular term for the contiguous states of Arunachal Pradesh, Assam, Meghalaya, Manipur, Mizoram, Nagaland and Tripura prior to inclusion of the state of Sikkim into the North Eastern Region of India. The sobriquet 'Land of the Seven Sisters' was coined to coincide with the inauguration of the new states in January 1972 by Jyoti Prasad Saikia, a journalist in Tripura, in the course of a radio talk show.
Special 2:
The Siliguri Corridor in West Bengal, with a width of 21 to 40 kilometres (13 to 25 mi), connects the North Eastern Region with East India. This corridor is also known as Chicken's Neck.
More Info :
All the eight states of North Eastren Region all formed out of Assam, known as Kamroop in ancient ages. The history finds the traces of their existance even in Mahabharta age. The kings did participate in the war of Mahabharta.
Back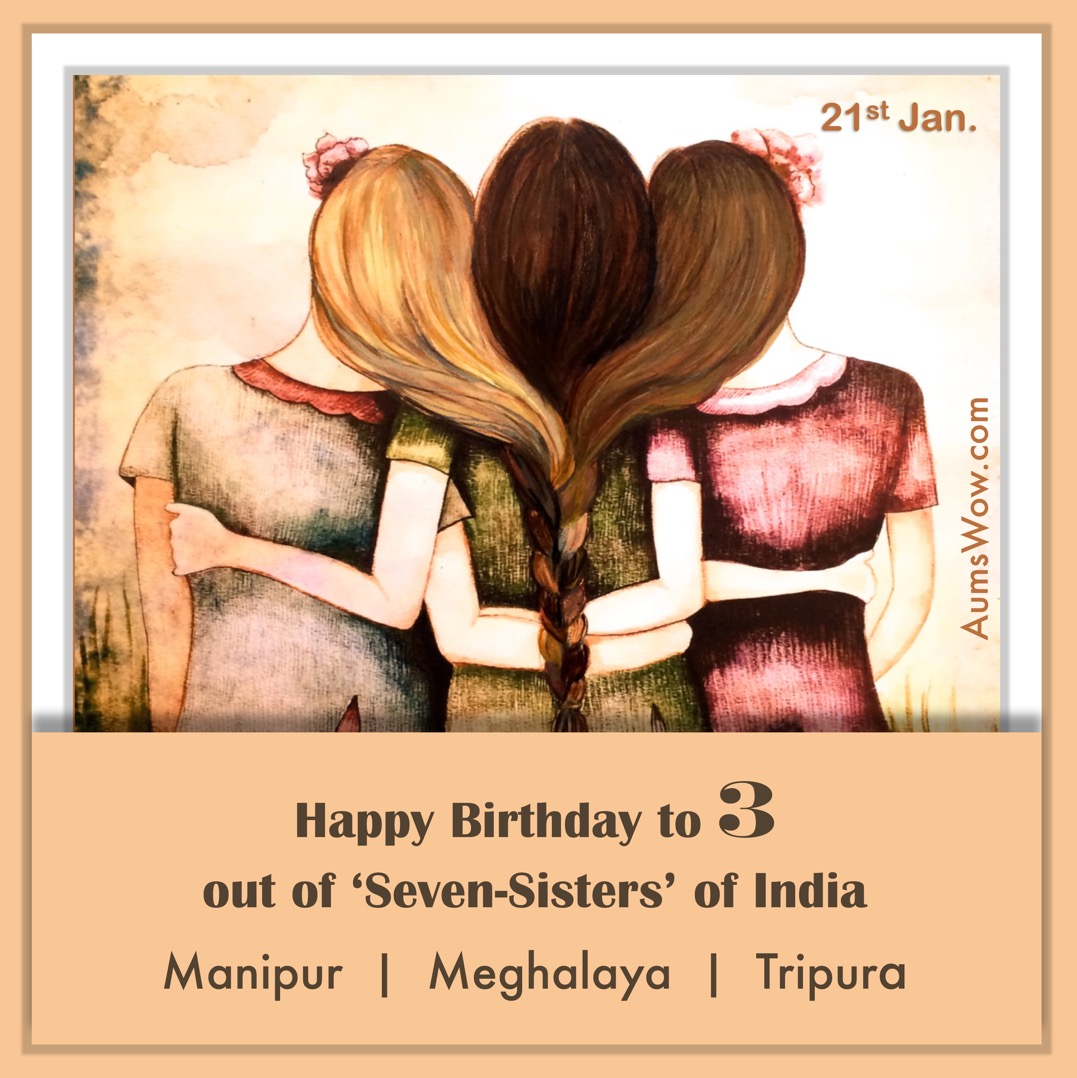 Courtesy: YouTube