12th Dec 2019: Superstar Rajnikant Birthday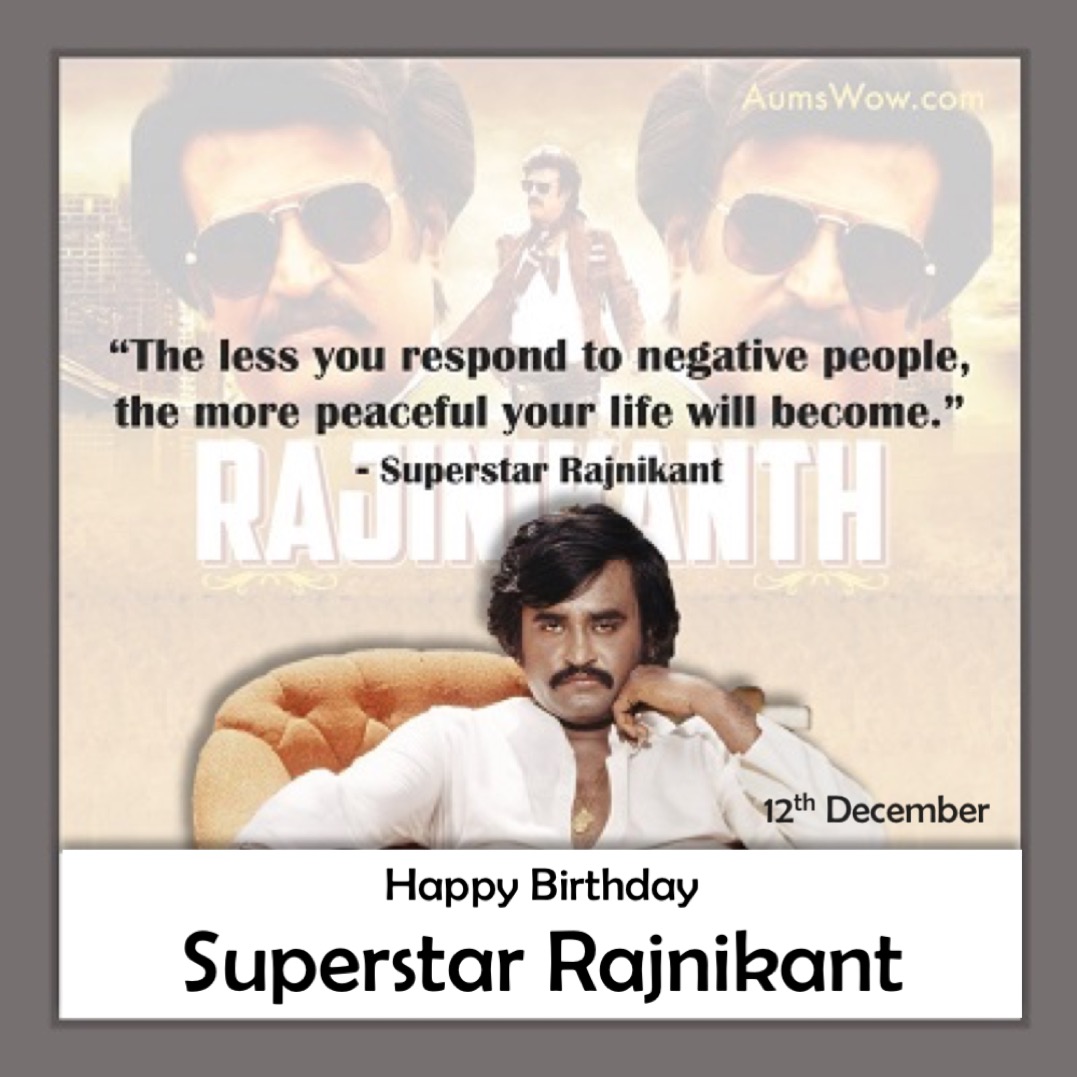 About Post
Title :
Superstar Rajnikant Birthday
Objective :
To let the people know about Superstar Rajnikant on his birthday
Colour Scheme :
Grey; the shade of black, the favorite colour of the superstar.
Focus I :
The close-up pic of Mr. Rajnikant.
Focus II :
The background banner of Mr. Rajnikant.
Focus III :
The quote by Mr. Rajnikant.
Significance
Date :
12th December
Related to :
Birthday of Superstar Rajnikant.
Connect Date :
12 December 1950
Connect Place :
Bengaluru, India.
Special 1:
Superstar Rajnikant was born as Shivaji Rao Gaekwad. He is an Actor, Screen-Writer, Producer, Philanthropist & Politician.
Special 2:
He began acting in plays while working in the Bangalore Transport Service as a bus conductor. After earning ₹26 crore (equivalent to ₹56 crore or US$7.8 million in 2017) for his role in Sivaji (2007), he was the highest-paid actor in Asia after Jackie Chan at the time.
More Info :
The Government of India has honoured him with the Padma Bhushan in 2000 and the Padma Vibhushan in 2016 for his contributions to the arts. At the 45th International Film Festival of India (2014), he was conferred with the "Centenary Award for Indian Film Personality of the Year".
Back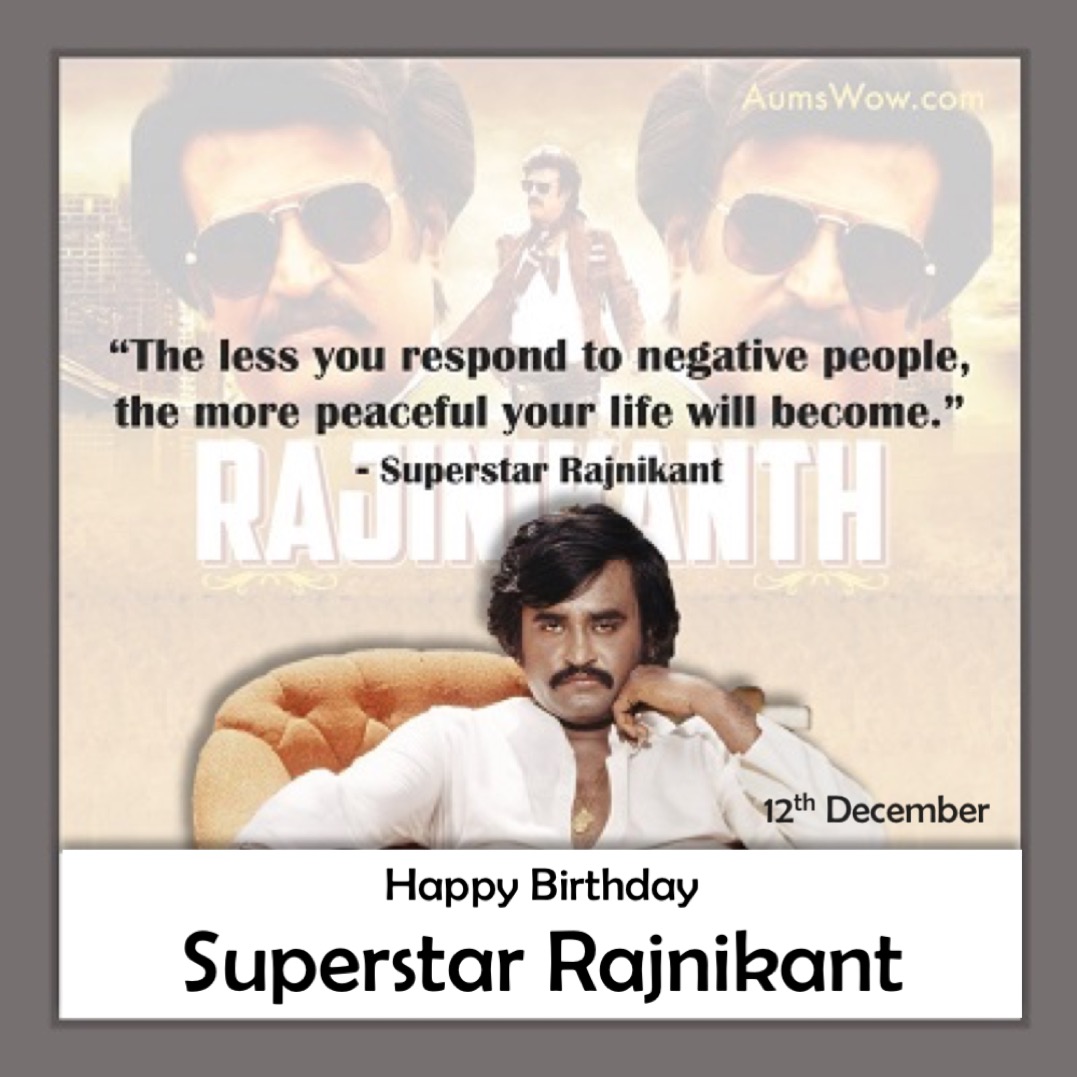 Courtesy: YouTube