23rd Jan 2019: Subhash Chandra Bose Birth Anniversary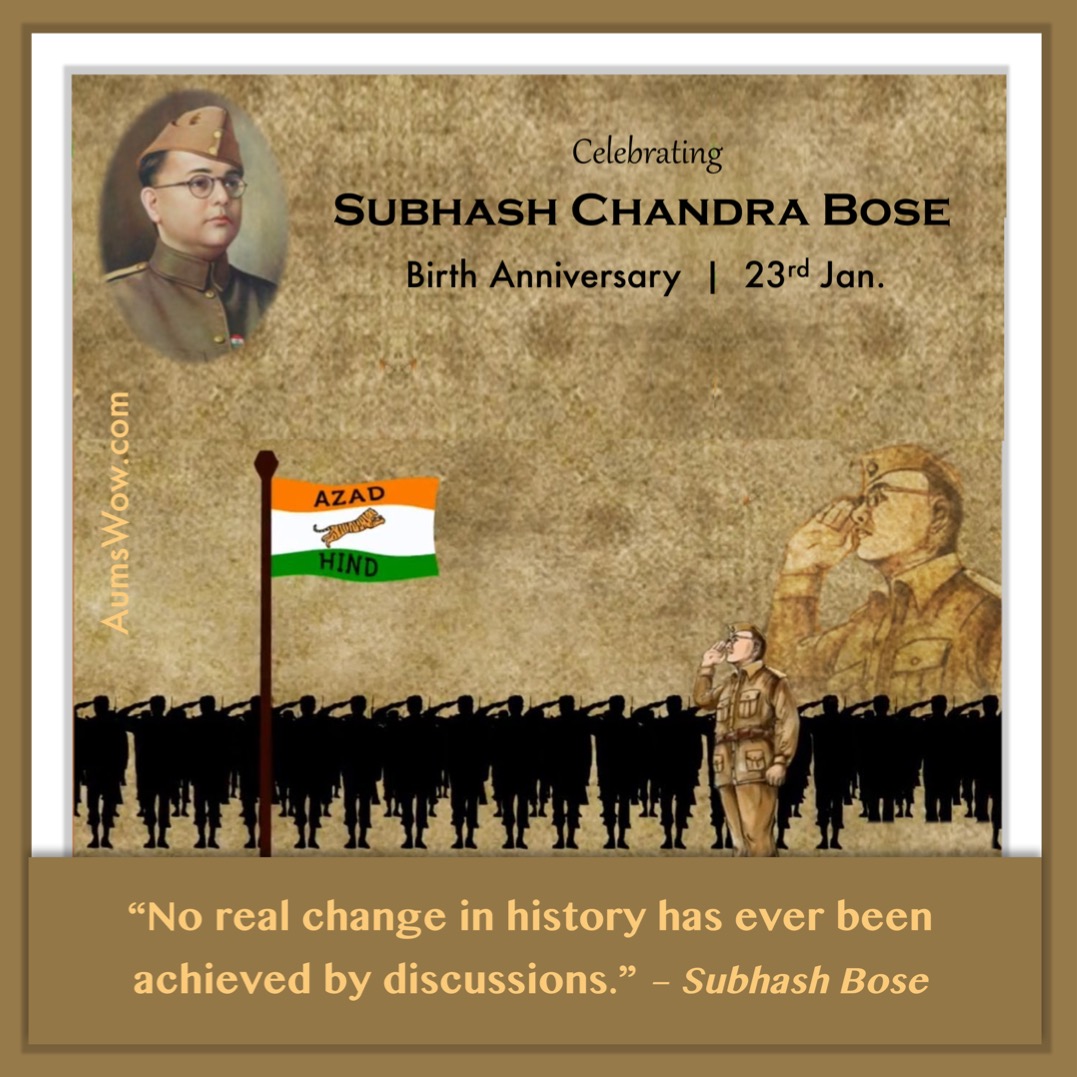 About Post
Title :
Subhash Chandra Bose BIrth Anniversary
Objective :
To let the people know about the great freedom fighter of India, who made the enlish to let India go free.
Colour Scheme :
Khaki; the dress code adopted by Subhash Bose for his Army - the Azad Hind Fauj.
Focus I :
The sketch of Azad Hind Fauj and Neta ji (Subhash Bose) saluting the tricolour flag of India.
Focus II :
The profile photo of Subhash Chandra Bose.
Misc. :
Subhash Chnadra Bose was one of the best combinatiion of intelligence & courage in a single human being, the world has evr seen.
Significance
Date :
23rd January
Related to :
Birthday of Subhash Chandra Bose.
Connect Date :
23 January 1897
Connect Place :
Cuttack, Orissa.
Special 1:
Subhash Chandra Bose was a brilliant student. He passed his B.A. in Philosophy from the Presidency College in Calcutta. He was deeply influenced by Swami Vivekananda's teachings and was known for his patriotic zeal as a student.
Special 2:
To get India free from british, he reached Japan where he assumed command over 40,000 soldiers recruited from Singapore and other south East Asian regions. He called his army the 'Indian National Army' (INA) and led the same to capture the Andaman and Nicobar islands from the British and rechristened it as Shaheed and Swaraj Islands. A provisional "Azad Hind Government" started functioning in the captured territories. The INA or the Azad Hind Fauj stared for India and crossed Burma Border, and stood on Indian soil on March 18, 1944. Unfortunately, the tide of the World War turned and the Japanese and German forces surrendered which forced him to call off further advancement.
More Info :
Bose's correspondences prove his faith in democracy in Independent India. Bose's primary ideology was always the freedom of his motherland even if meant taking help from fascists like Mussolini or Hitler. However, the death of Subhash Chand Bose is a mystry till today.
Back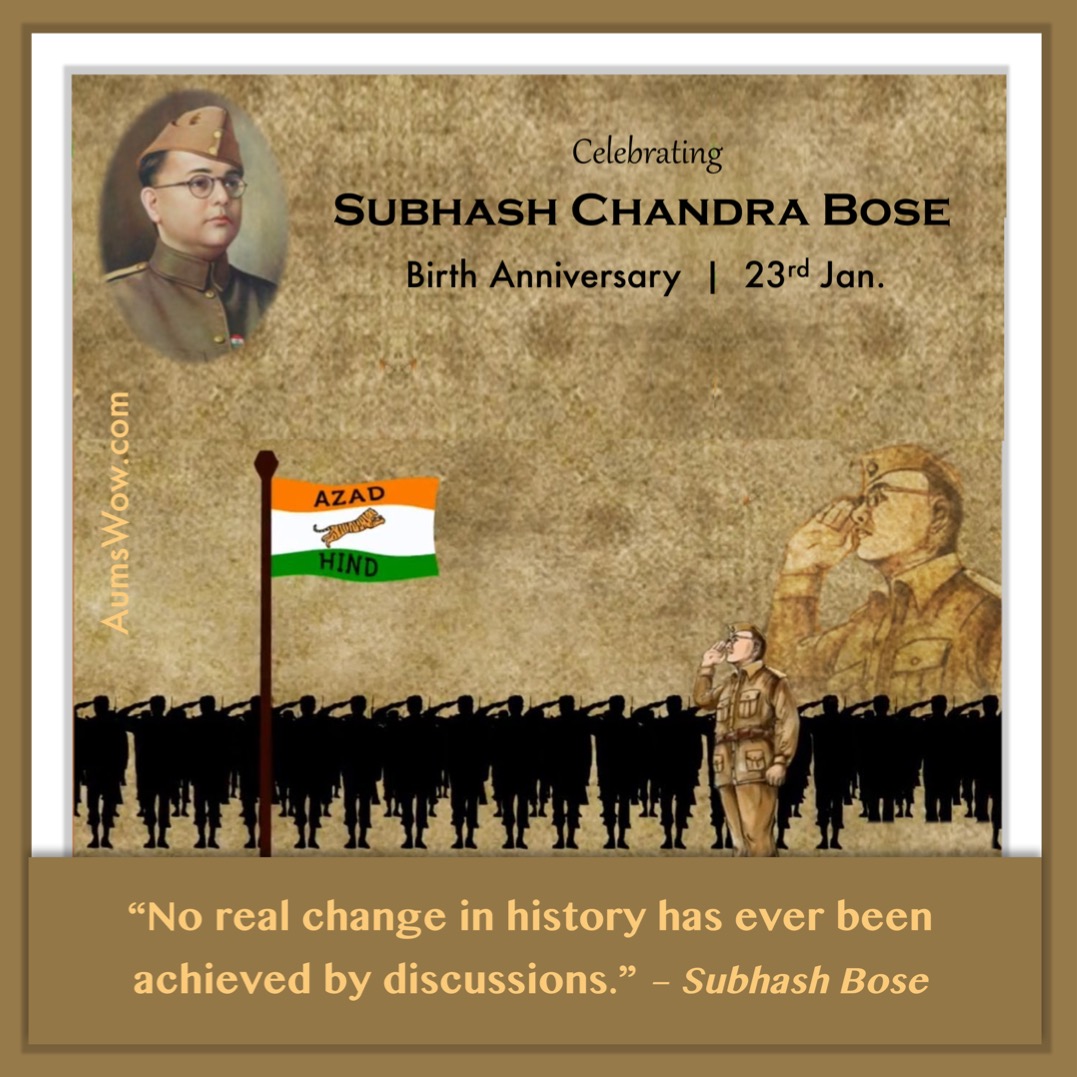 Courtesy: YouTube