11th Dec 2019: OSHO Rajneesh Birth Anniversary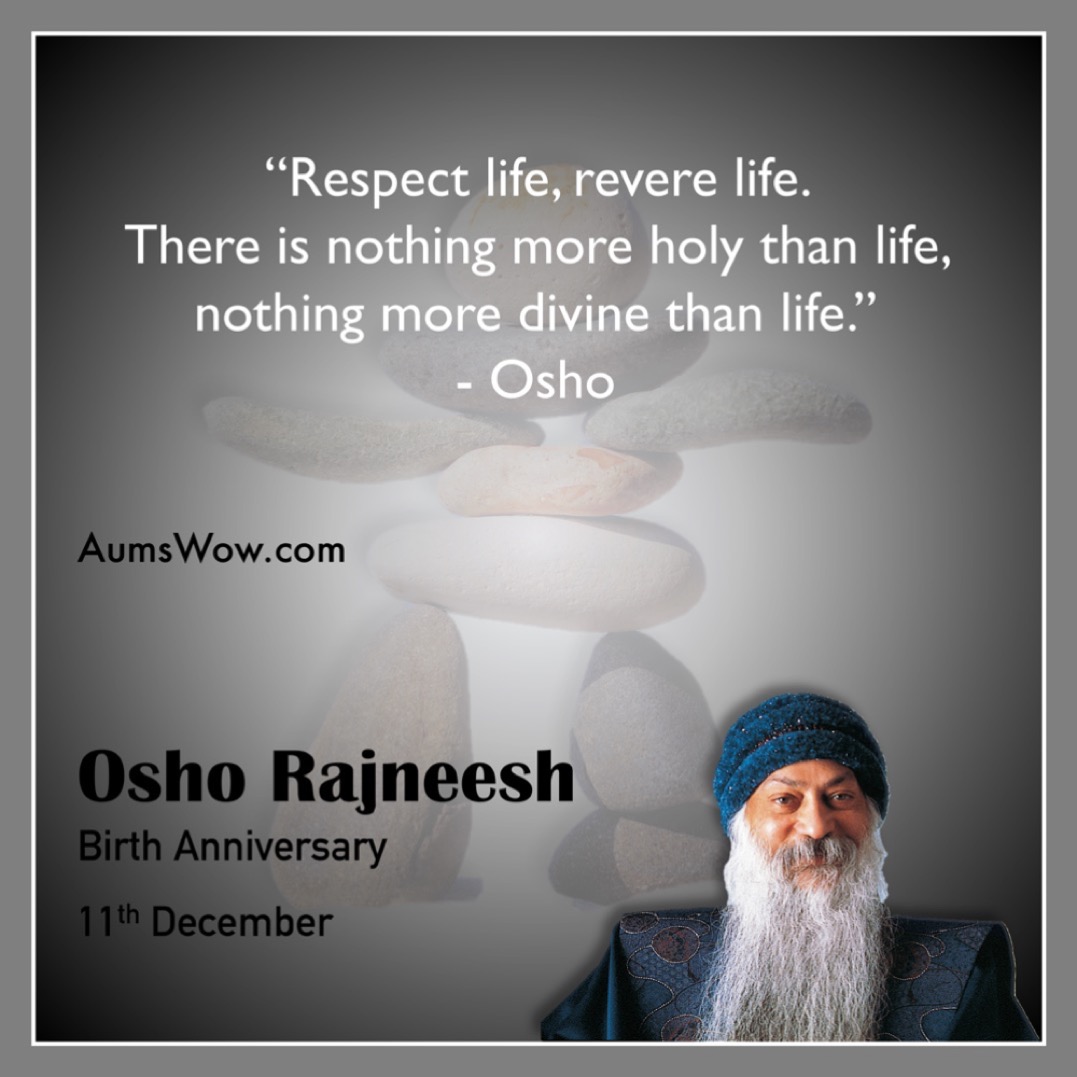 About Post
Title :
OSHO Rajneesh Birth Anniversary
Objective :
To make the people aware about OSHO, who, even today, lives in the heart of billions of people worldwide.
Colour Scheme :
Grey; the shade of black - the representation of rebelation.
Focus I :
The close-up pic of OSHO Rajneesh.
Focus II :
The background stone-human representing the balance of life.
Misc. :
The quote by OSHO Rajneesh.
Significance
Date :
11th December
Related to :
Birth Anniversary of OSHO Rajneesh - the Guru
Connect Date :
11 December 1931
Connect Place :
Kuchwada Village, Near Bhopal, Madhya Pradesh, India.
Special 1:
Rajneesh (born Chandra Mohan Jain, 11 December 1931 – 19 January 1990), also known as Acharya Rajneesh, Bhagwan Shree Rajneesh, and latterly as Osho, was an Indiangodman and leader of the Rajneesh movement.
Special 2:
Rajneesh emphasized the importance of meditation, mindfulness, love, celebration, courage, creativity and humour—qualities that he viewed as being suppressed by adherence to static belief systems, religious tradition and socialisation.
More Info :
Rajneesh"s ashram, now known as OSHO International Meditation Resort, and all associated intellectual property, is managed by the Zurich registered Osho International Foundation (formerly Rajneesh International Foundation). Rajneesh"s teachings have had a notable impact on Western New Agethought, and their popularity has increased markedly since his death.
Back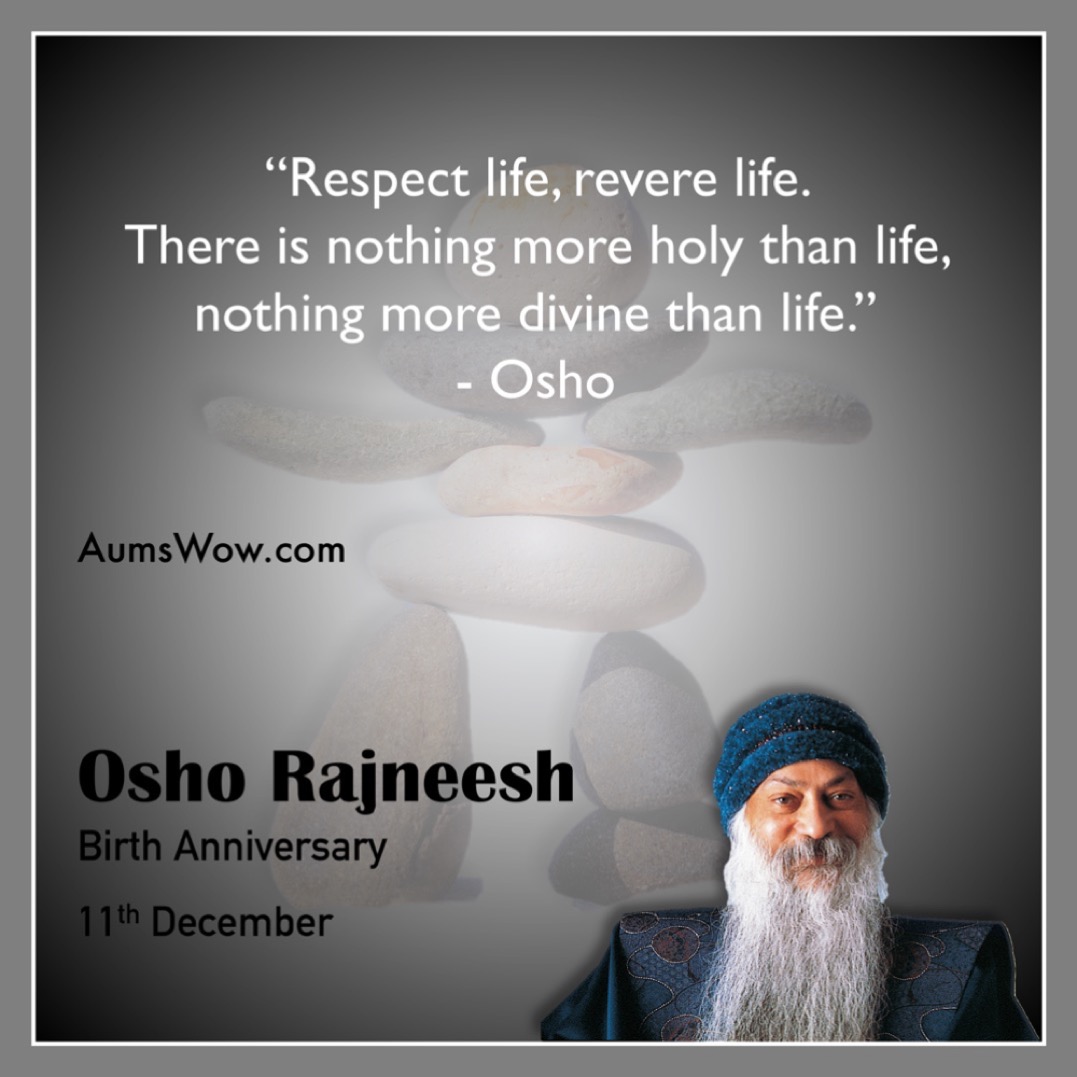 Courtesy: YouTube