12th Jan 2019: National Youth Day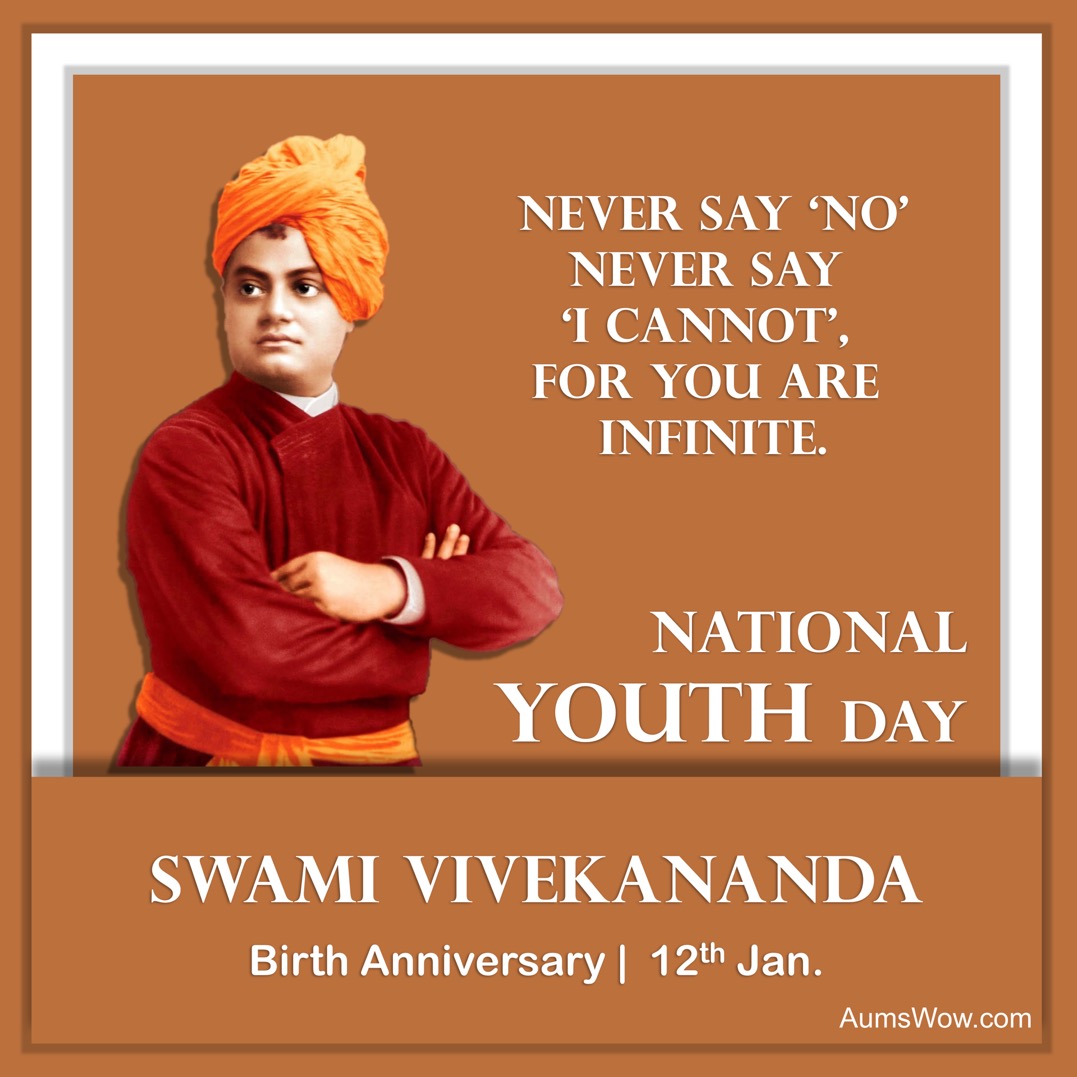 About Post
Title :
National Youth Day.
Objective :
To aware people about National Youth Day - India and why is it celebrated on the occasion of Swami Vivekananda's birthday.
Colour Scheme :
Orangish-Sand; color of because Swami Vivekananda was extremely patriotic and attached to his country; Orange because he, being a hindu monk of Indian descent always used to wear oranigish-colored clothes.
Focus I :
Picture portrait of Swami Vivekananda
Focus II :
The quote said by him, emphasizing the importance and choice of words and the limitless powers of you.
Misc. :
National Youth Day (Yuva Diwas) is celebrated with the great joy and enthusiasm in India every year on 12th of January. It was first declared by the Government of India in the year 1984 to celebrate the birthday of Swami Vivekananda as the 'National Youth Day' in order to inspire all the youths of country towards the philosophy of Swami Vivekananda and his ideals. Since then (1985), it is started celebrating as the National Youth Day all over the country.
Significance
Date :
12th January
Related to :
National Youth Day to commemrate the birthday of Swami Vivekananda.
Connect Date :
12 January 1893.
Connect Place :
Calcutta, India.
Special :
Swami Vivekananda was born on January 12th, 1893. He was a Hindu monk of Indian descent and the main disciple of the mystic Ramakrishna Paramahamsa. Vivekananda was instrumental in introducing the philosophies of Vedanta and Yoga to the Western world. He was also cited as a major reason why Hinduism was revived all over India. Swami Vivekananda was extremely patriotic towards India and he is considered a hero for his contributions to the philosophies of this country. He also drew attention to the wide-spread poverty in India and stated that if the country truly wanted to awaken from its slumber, then it was going to have to address this issue. His views and nationalistic theories would go on to influence many prominent leaders and thinkers of India. Mahatma Gandhi believed that he restored Hinduism to its former state of glory and Sri Aurobindo believed that he awoke India on a spiritual level.
More Info :
Philosophies, teachings and ideas of the Swami Vivekananda are the great cultural and traditional assets of India. Youths are the most important part of the country who leads the country ahead, that's why youths are selected to be inspired first by the ideas and ideals of the Swami Vivekananda. So, the National Youth Day is started celebrating every year to encourage and inspire the honorable youths of the India. Schools and colleges are delightfully adorned to enthusiastically celebrate the event.
Back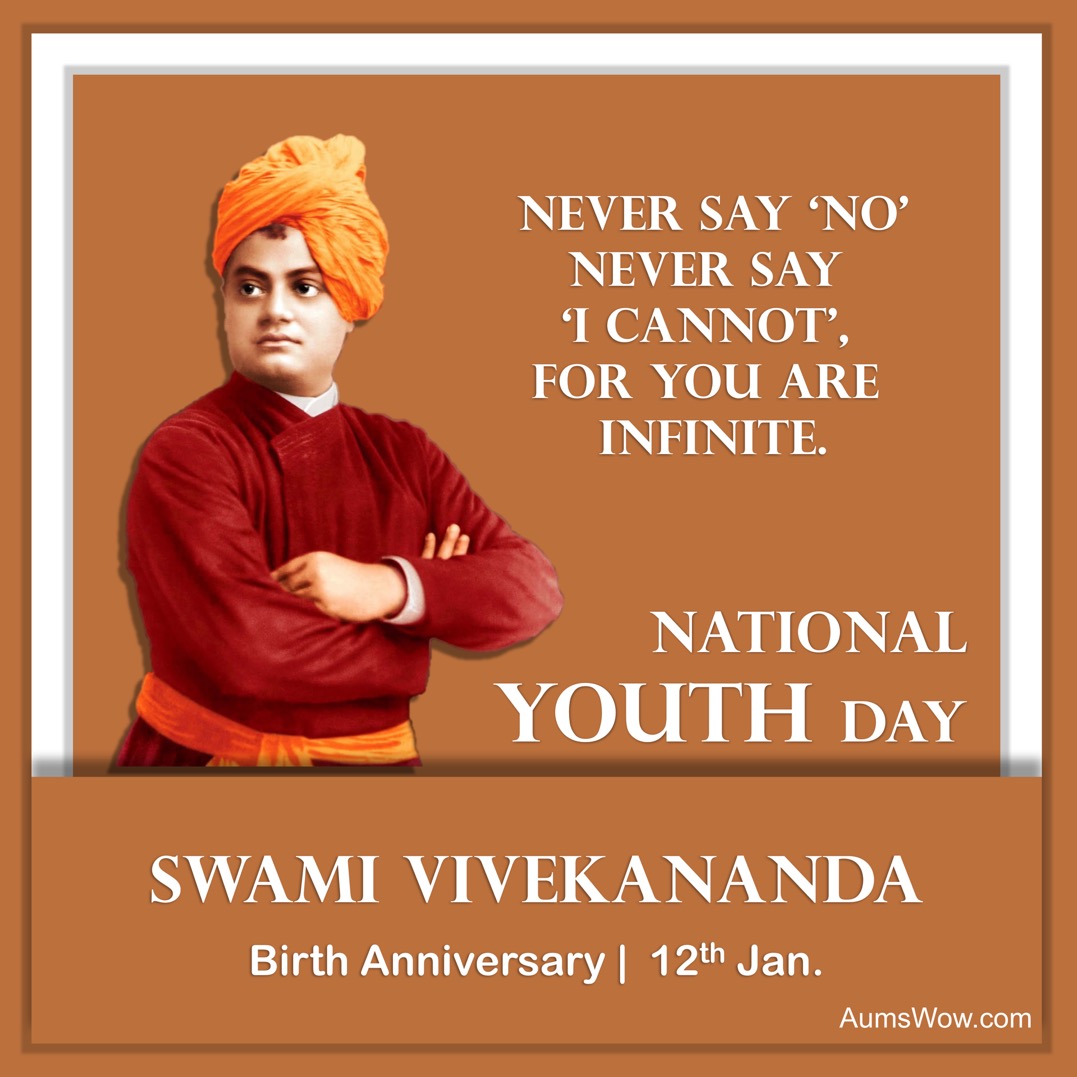 Courtesy: YouTube