29th Aug 2019: National Sports Day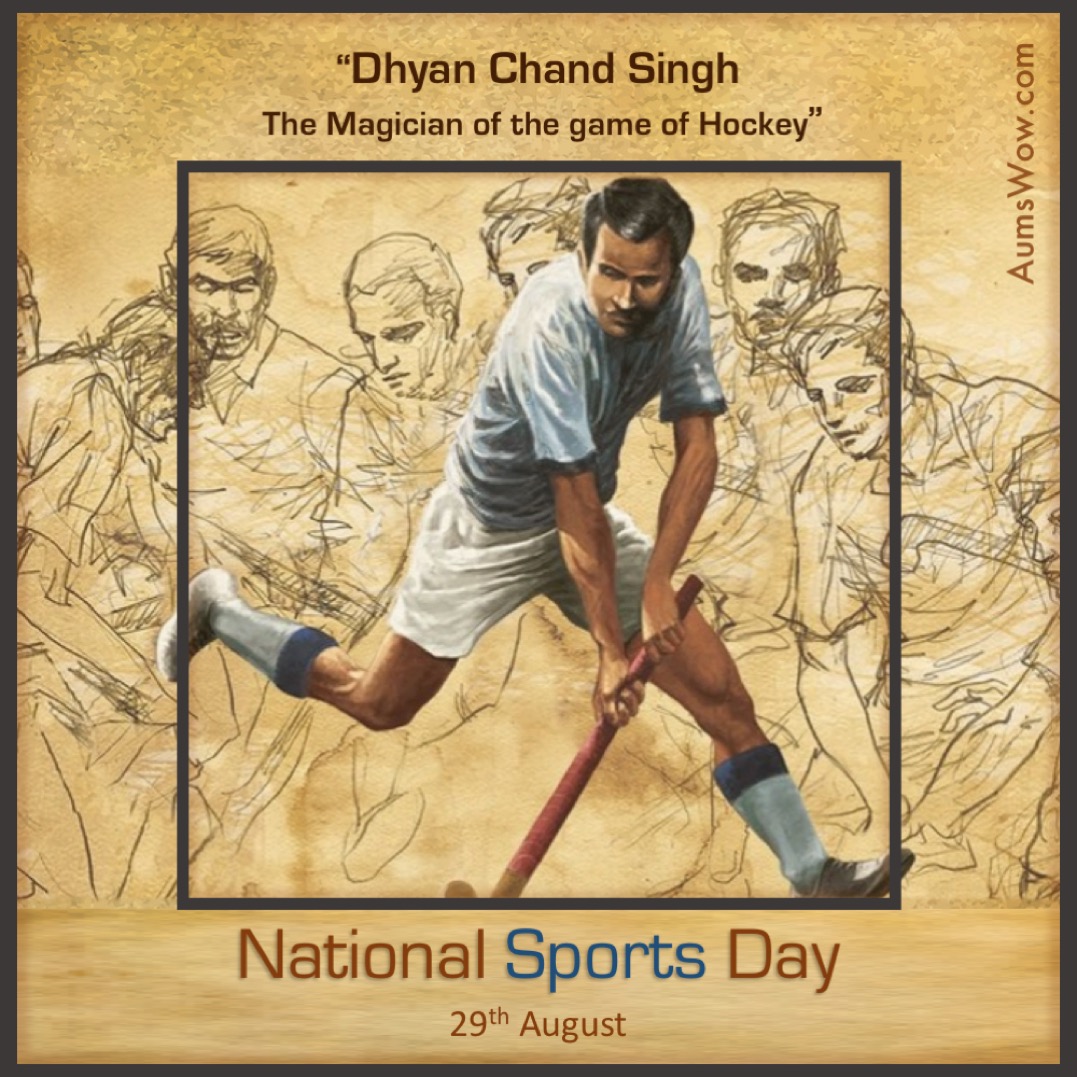 About Post
Title :
National Sports Day
Objective :
The nation celebrates the birthday of Dhyan Chand as National Sports Day, in the honor of legendary hockey player who brought glory to the nation.
Colour Scheme :
Old Paper.
Focus I :
Focused, Blue shaded Chand in the movement for striking a goal along with his hockey.
Focus II :
The Title on the header saying "Dhyan Chand Singh - The magician of the game of Hockey", as what he was called by the journlists & other people around for his sporting skills and talent with hockey.
Misc. :
The most noted memorials for him is the Major Dhyan Chand Award, the highest award for lifetime achievement in sports and games in India. Apart from commemorating the great Hockey wizard Dhyan Chand, the day is also considered to be an occasion for encouraging youngsters to take up various sporting activities as a profession and make a name for not only themselves but for their country as well.
Significance
Date :
29th August
Related to :
Birthday of Major Dhyan Chand Singh, He is a legendary figure in the Indian and world hockey.
Connect Date :
29 August 1905
Connect Place :
Allahabad (now Prayagraj), Uttar Pradesh India
Special 1 :
He was single handedly responsible for popularizing hockey as a great sporting activity in India. His ability to create extraordinary magic with his stick in a hockey field earned him the title of the "Hockey Wizard". He began his international career in 1926 and helped India win 3 Olympic gold medals, during his captaincy. He won gold medals in Olympics in the years 1928, 1932 and 1936. He scored over 400 goals in his career, from 1926 to 1948.
Special 2 :
the period during which Major Dhyan Chand played hockey for India, was the golden period of this Indian National Sport. This legendary player continued to play his favorite game until he turned 42 in 1948, after which he retired. Dhyan Chand was also honored with Padma Bushan, Inida's third highest civilian award and is the only hockey player to have received this honor till date.
More Info :
On the national level, a grand function is organized at the Rashtrapati Bhavan, with the President giving away the National Sports Awards, to players who have made the country proud with their great sporting skills. Many schools across the nation celebrate their Annual sports day on 29th along with the National Sports Day on 29th August. This is done with the aim of instilling a sense of love and respects towards sports in the minds of young children as well as educationg them about one of the most significant sports personalities of India.
Back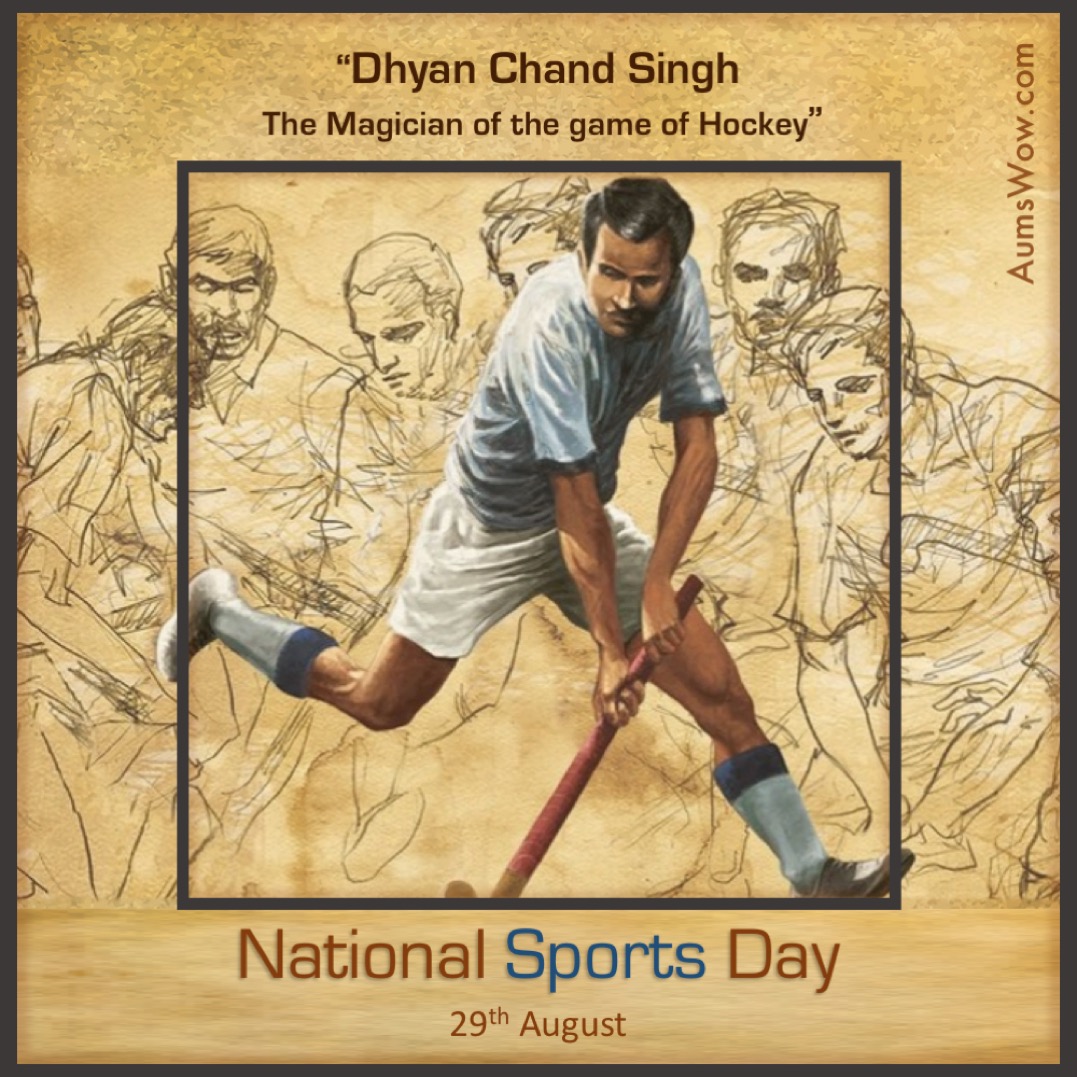 Courtesy: YouTube