26th Nov 2019: National Milk Day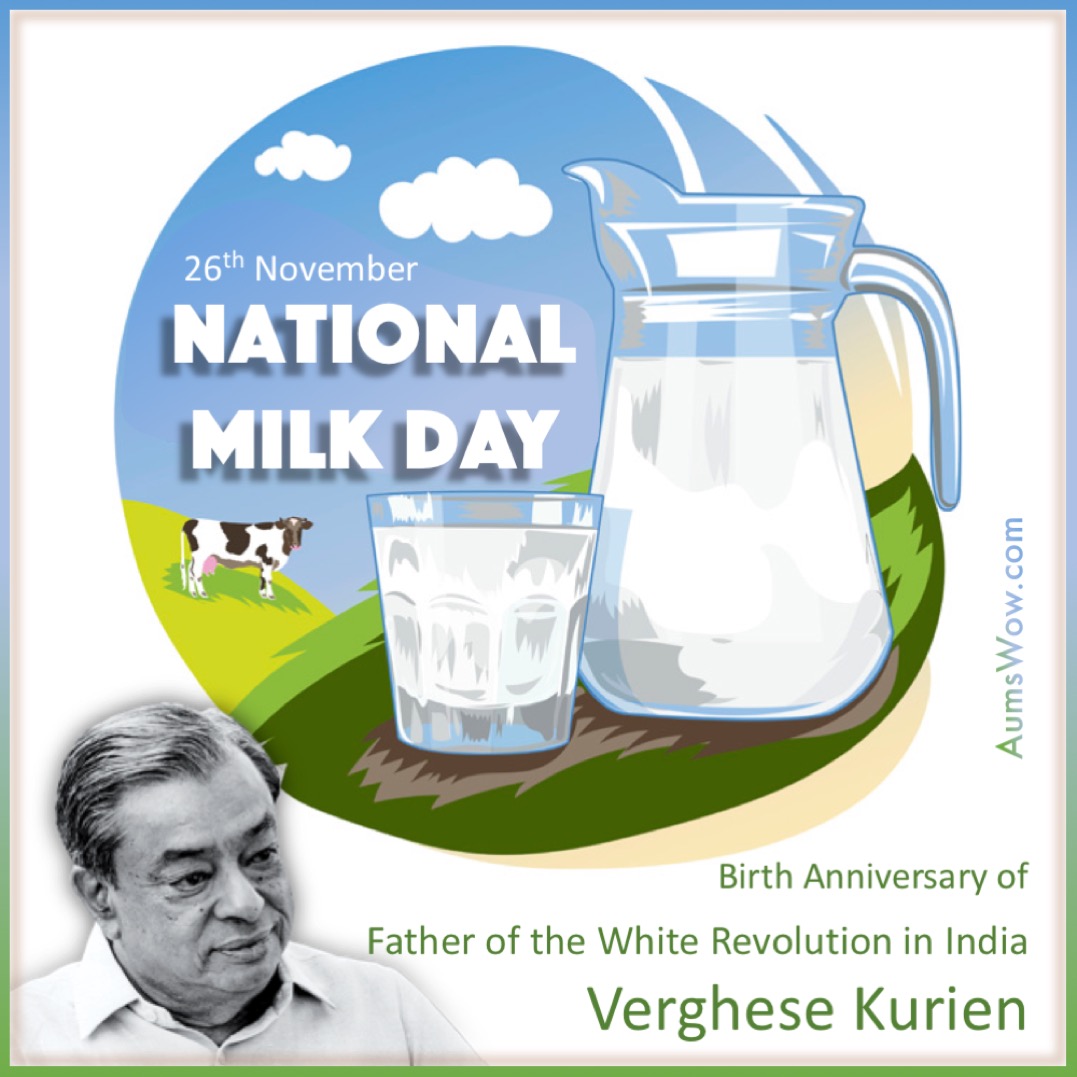 About Post
Title :
National Milk Day
Objective :
To let the people know about the personality behind good milk available to us every morning.
Colour Scheme :
White; representing the milk.
Focus I :
Profile photo of Dr. Vergese Kurien.
Focus II :
Milk, the white revolution.
Significance
Date :
26th November
Related to :
Dairy Milk Development in India
Connect Date :
26th November, 2014; 26th November, 1921 (Birthday of Dr. Verghese Kurien).
Connect Place :
Calicut, Kerala (India).
Special :
White Revolution was one of the biggest dairy development movements, by the Indian Government, in India in 1970. The White Revolution helped increase milk productivity and milk was now sold at competitive market prices.
More Info :
It was a step taken by the Indian Government to develop and help the dairy industry sustain itself economically by developing a co-operative, while providing employment to the poor farmers.
Back