24th Jan 2019: National Girl Child Day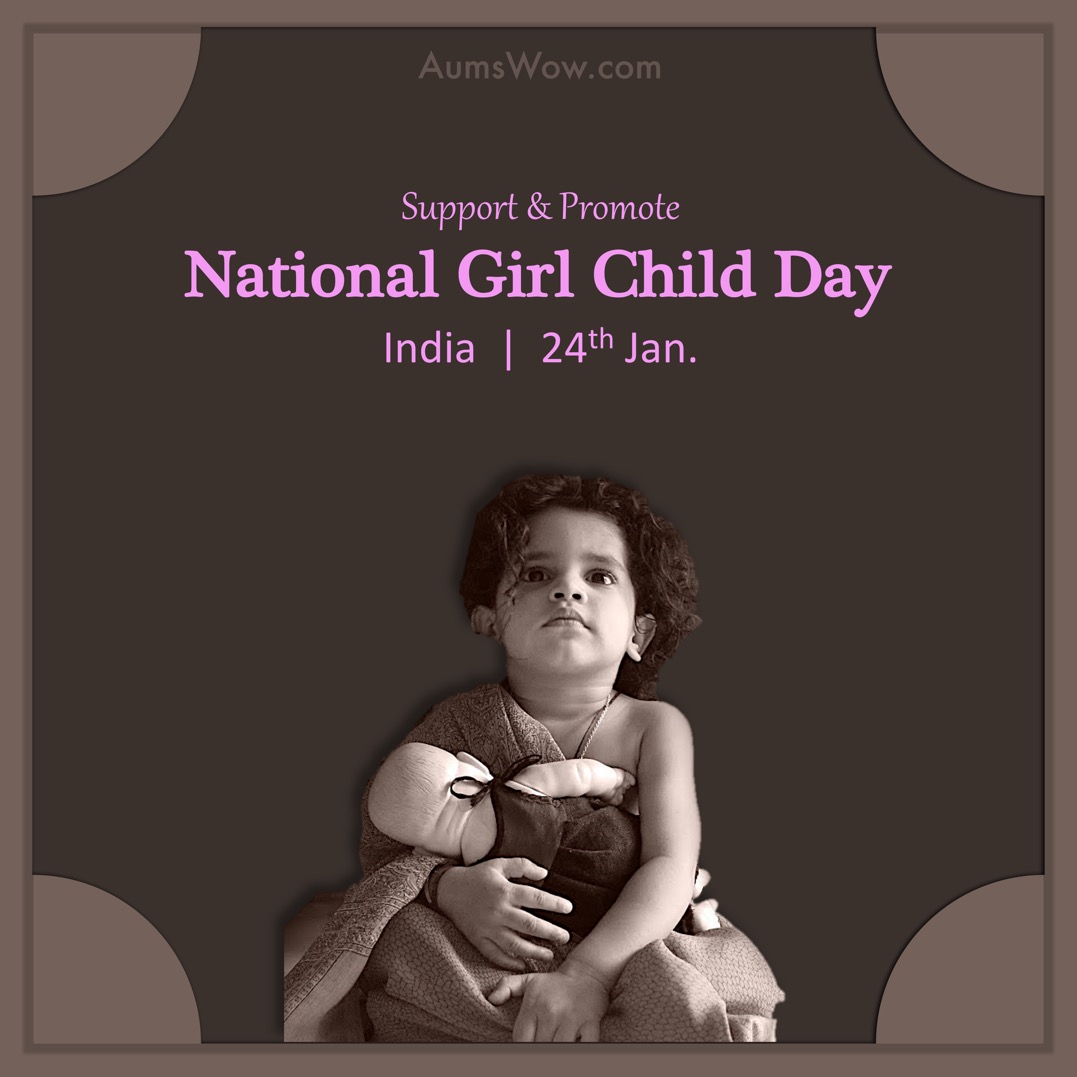 About Post
Title :
National Girl Child Day
Objective :
It is observed with the objective of raising the consciousness of the society towards the cause of the girl child so that she can be valued and respected.
Colour Scheme :
Blackish & Pink, the contrast colours; blackish indicates the darkness of knowledge towards the girl child & pink shows the girl-power despite all odds.
Focus I :
The small girl looking at you innocently
Focus II :
The baby doll in the lap of the innocent girl.
Misc. :
BETI BACHAO BETI PADHAO (BBBP), is one of the strongest mission of Indian government towards the welfare of girl child.
Significance
Date :
24th January
Related to :
National Girl Child Day
Connect Date :
24 January 2008
Connect Place :
India
Special 1:
In our country, female literacy rate is still 53.87% and one third of the youngster girls are malnourished. Reproductive age group women are anemic and suffering from various other diseases just because of the gender discrimination in the society and limited access to the health services.
Special 2:
Varieties of events are organized all across the country to celebrate the girl child day to promote girls position in the society. Government of India organizes a big campaign to increase people consciousness towards the girl children in the Indian society.
More Info :
The objective of all initiatives is to work towards ensuring that the girl child is born, loved and nurtured and that she grows up to become an empowered citizen of this country with equal rights and opportunities.
Back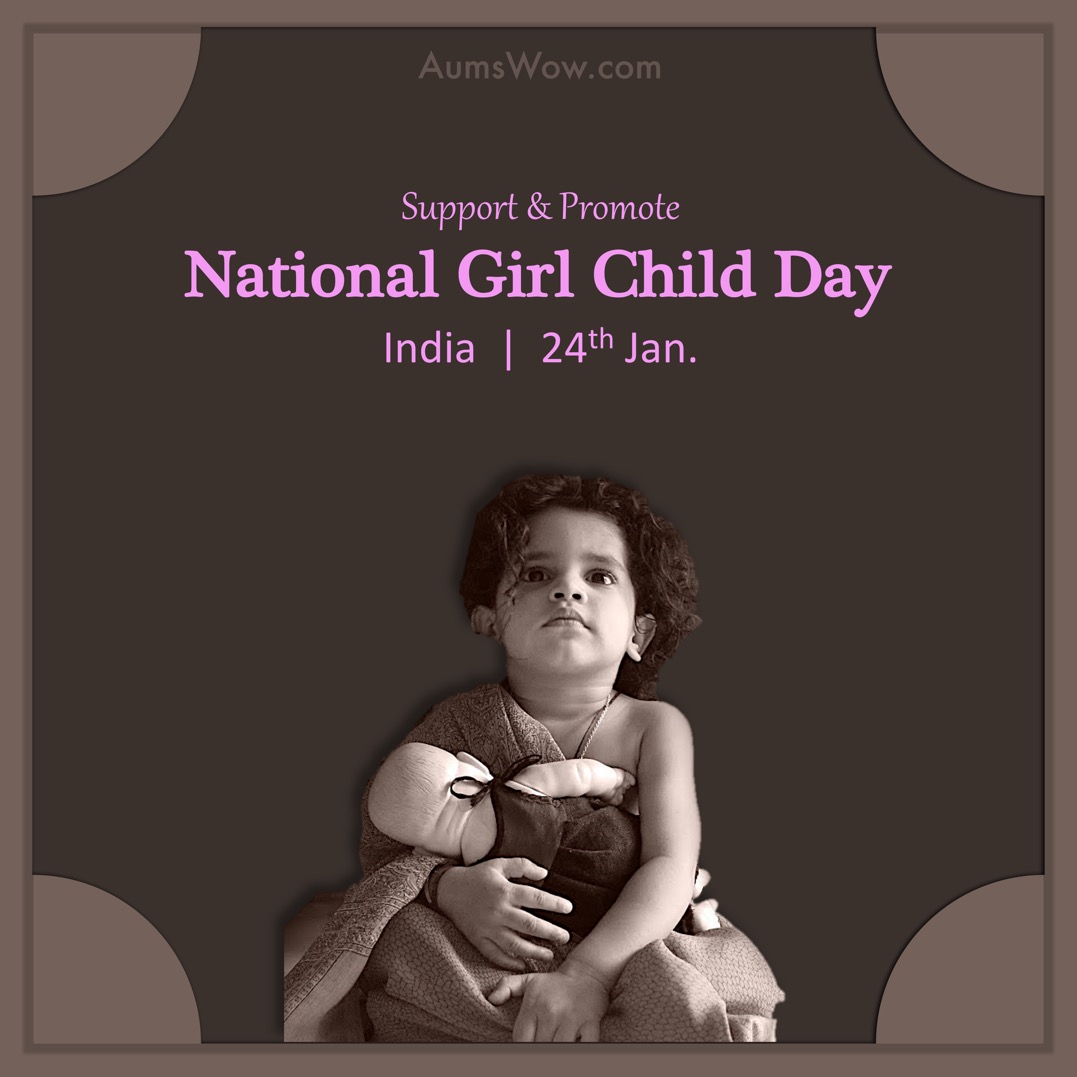 Courtesy: YouTube