24th Dec 2019: Mohd. Rafi Birth Aniiversary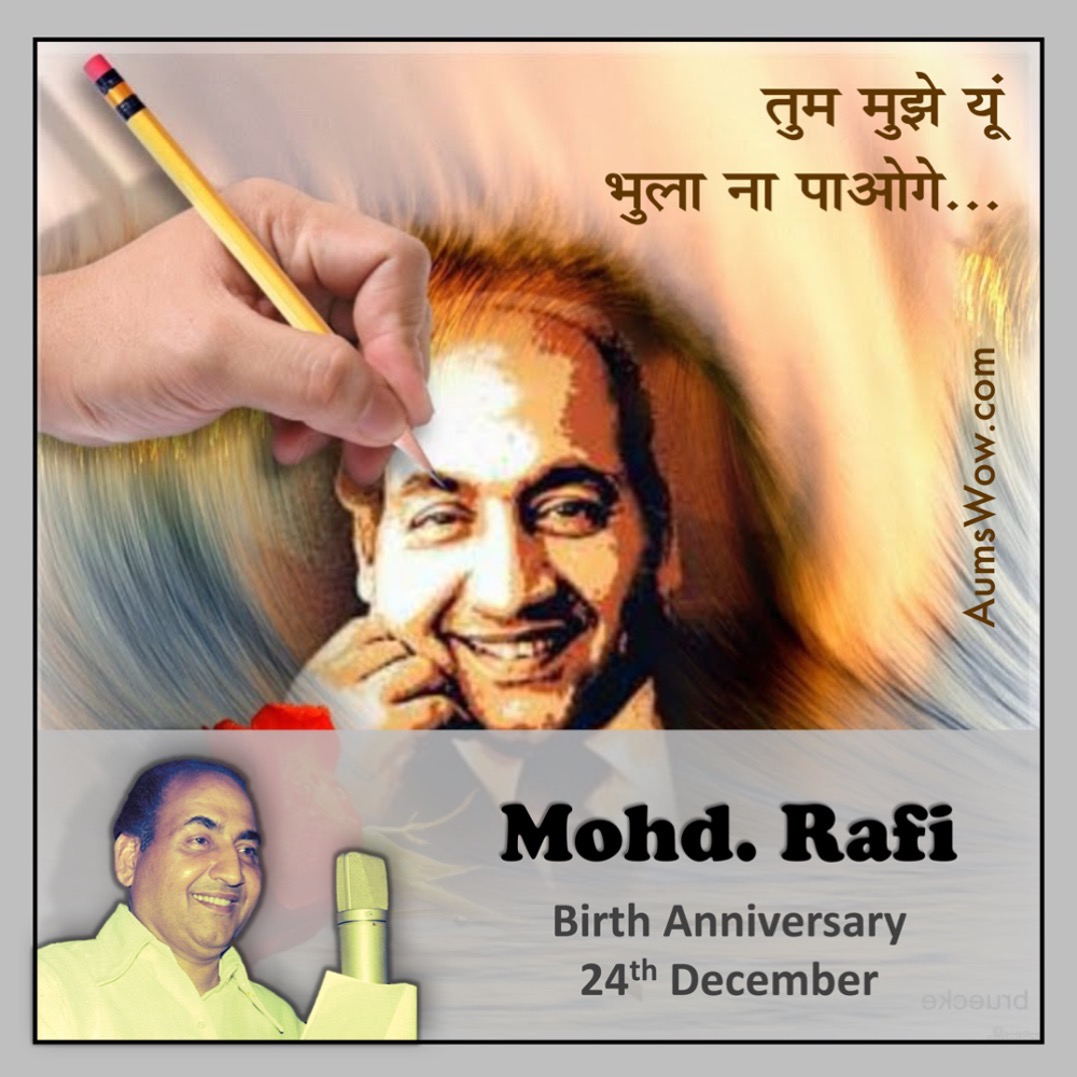 About Post
Title :
Mohd. Rafi Birth Aniiversary
Objective :
To make the people aware about the great singer Mohammad Rafi.
Colour Scheme :
Not Specific
Focus I :
The close-up pic of Mohd. Rafi in recording studio.
Focus II :
The background of Rafi in painitng.
Misc. :
In a CNN-IBN survey in 2013, he was voted the greatest voice of Hindi Cinema. In 2001, Rafi was named as the "best singer of the millennium" by Hero Honda and Stardust magazine.
Significance
Date :
24th December
Related to :
Mohd. Rafi Birth Aniiversary
Connect Date :
24 December 1924
Connect Place :
Kotla Sultan Singh, Punjab, India.
Special 1:
Mohammad Rafi (d 1 August 1980) is estimated to have recorded 28,000 songs in 11 Indian languages between 1944 and April 1980.
Special 2:
A shrine to Rafi designed by artist Tasawar Bashir was unveiled on Fazeley Street, Birmingham, UK. Bashir is hoping that Rafi will attain sainthood as a result.[57][58] The Padma Shri Mohammed Rafi Chowk in the Bandra suburb of Mumbai and Pune (extending MG Road) is named after Rafi.
More Info :
Mohd. Rafi shares his birthday with "Naushad" the great music composer of the era and his creative-colleague.
Back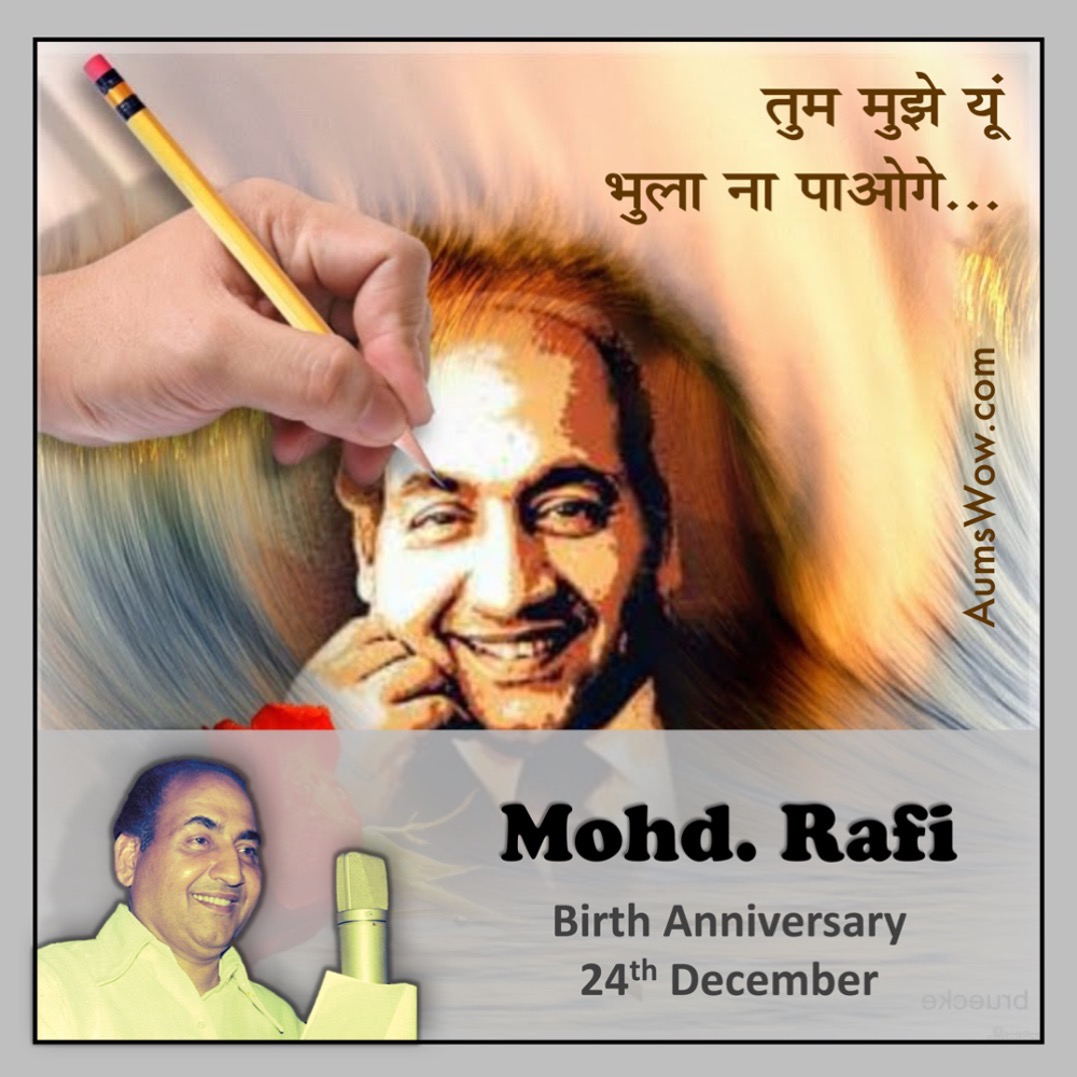 Courtesy: YouTube