27th Dec 2019: Mirza Ghalib Birth Anniversary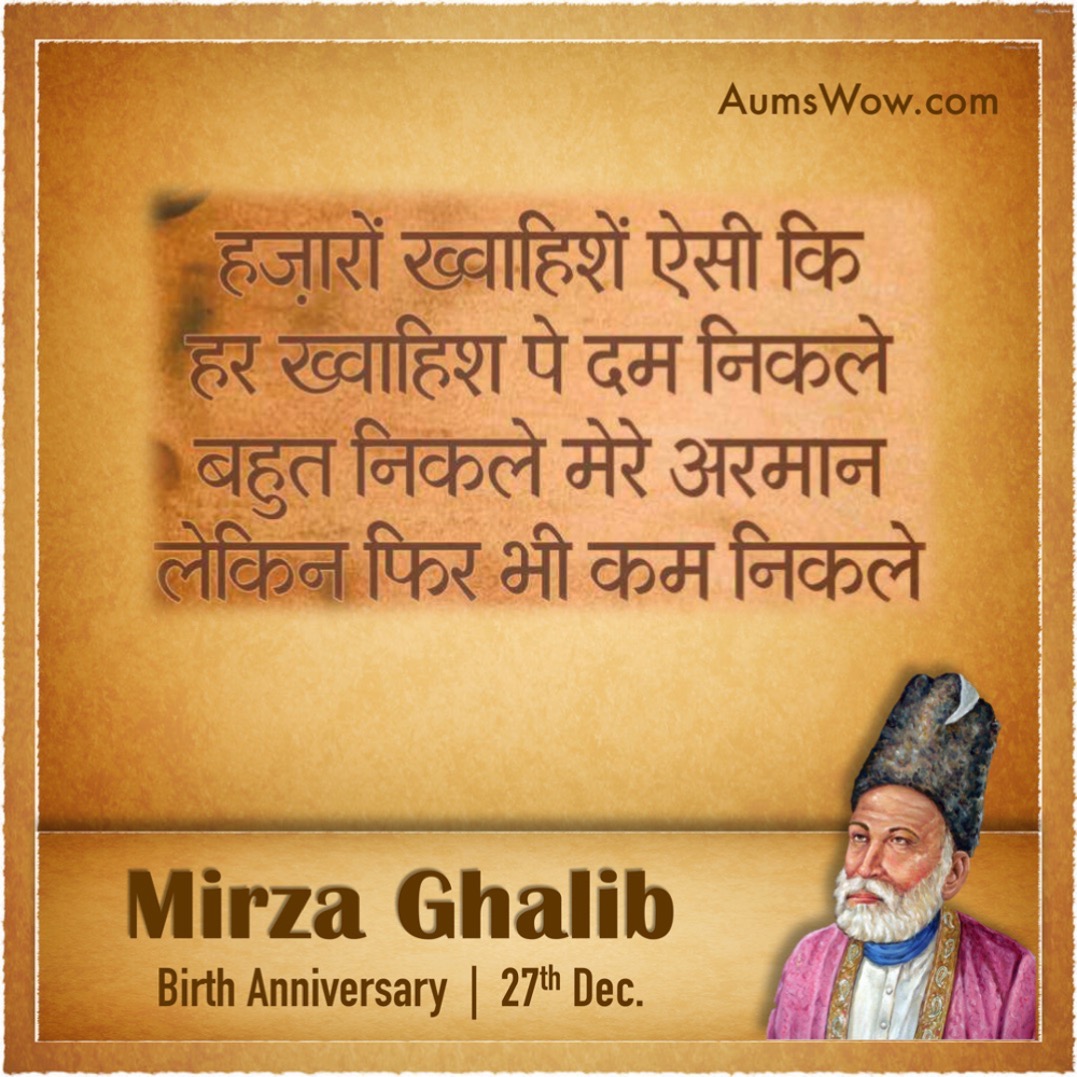 About Post
Title :
Mirza Ghalib Birth Anniversary
Objective :
To make the people aware about the great poet Mirza Ghalib.
Colour Scheme :
Old Paper
Focus I :
The close up pic of Mirza Ghalib.
Focus II :
The famous "Sher" of Mirza Ghalib, which describes that the every moment of life is the special one and must be celebrated to the best, and still you would feel that a lot many are missed. As this life is nothing but, the bundle of desires, so keep dreaming & celebrating. This "Sher" is not sung by so many singers only but, by the freedom fighter, Bhagat Singh also, during the last satge of his life-journey of patriotism.
Misc. :
The best side of his life was that he was offered to get his pension renewed by the British, ruling India; and it was only on one condition that he was to write a poem in the praise of the Queen Victoria (of British Empire). But, being a true Indian and inspired by freedom movement against British in that era; he clearly refused to do so and hence, could not get his pension renewed and lived in poverty through out his life.
Significance
Date :
27th December
Related to :
Birth Anniversary of Mirza Ghalib the famous poet of Love & Life in Urdu Language.
Connect Date :
27 December 1797; Birth
Connect Place :
Darya ganj, Akbarabad , Mughal Empire (now Agra, India)
Special 1:
In 1850, Emperor Bahadur Shah Zafar II bestowed upon Mirza Ghalib the title of "Dabir-ul-Mulk". The Emperor also added to it the additional title of "Najm-ud-daula". He died in Delhi on 15 February 1869. The house where he lived in Gali Qasim Jaan, Ballimaran, Chandni Chowk, in Old Delhi known as the Ghalib ki Haveli has now been turned into 'Ghalib Memorial' and houses a permanent Ghalib exhibition.
Special 2:
Ghazal maestros like Jagjit Singh, Mehdi Hassan, Abida Parveen, Farida Khanum, Tina Sani, Mohammed Rafi, Asha Bhosle, Begum Akhtar, Ghulam Ali, Lata Mangeshkar, Rahat Fateh Ali Khan have sung his ghazals. Many singers from all over South Asia have sung many of his ghazals.
More Info :
Ghalib was used on his 220th birth anniversary by Search Engine Google which showed a special doodle on its Indian home page for sympathy for it's unethical business in Indian Subcontinent on 27 December 2017.
Back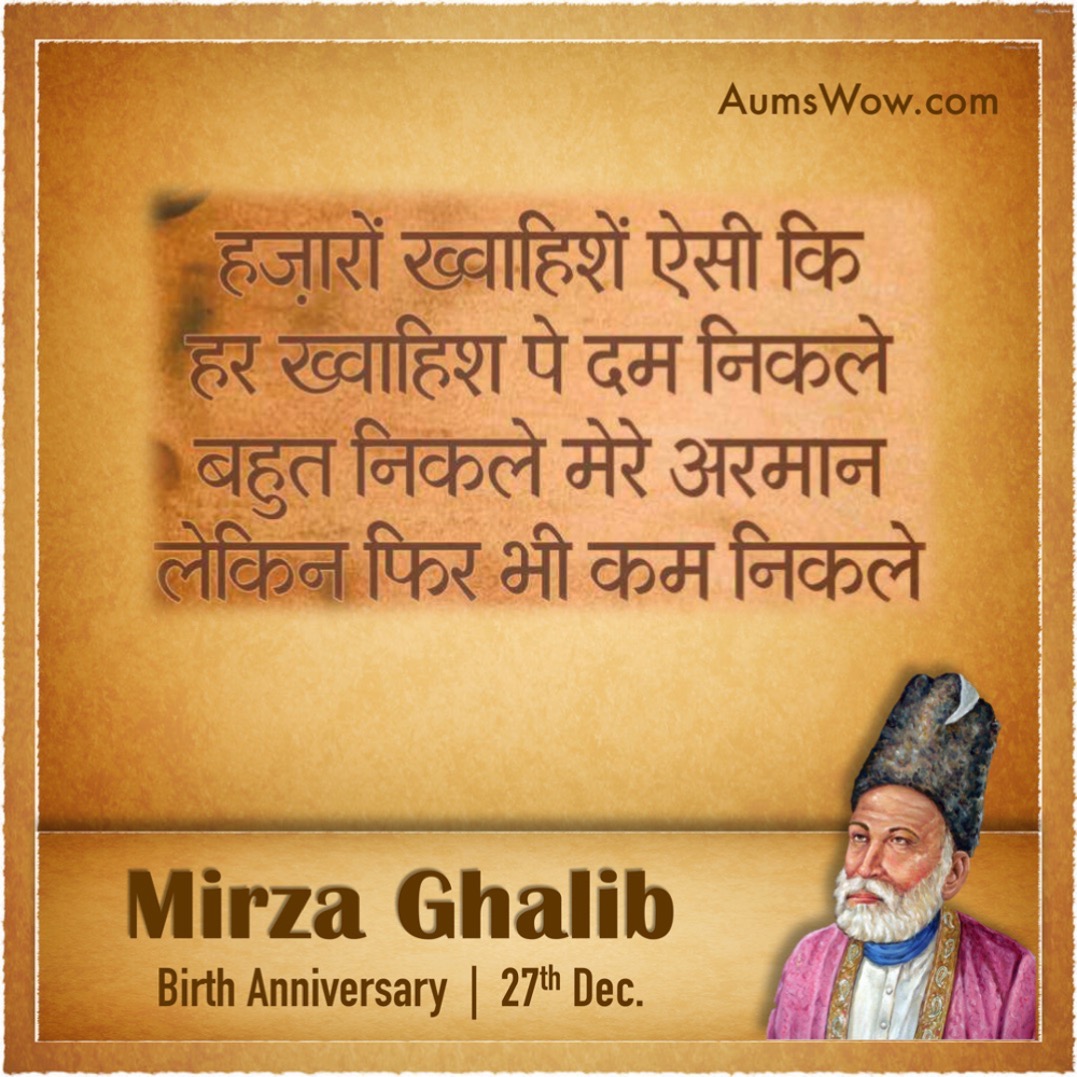 Courtesy: YouTube