31st Jan 2019: Major Somnath Sharma PVC Birth Anniversary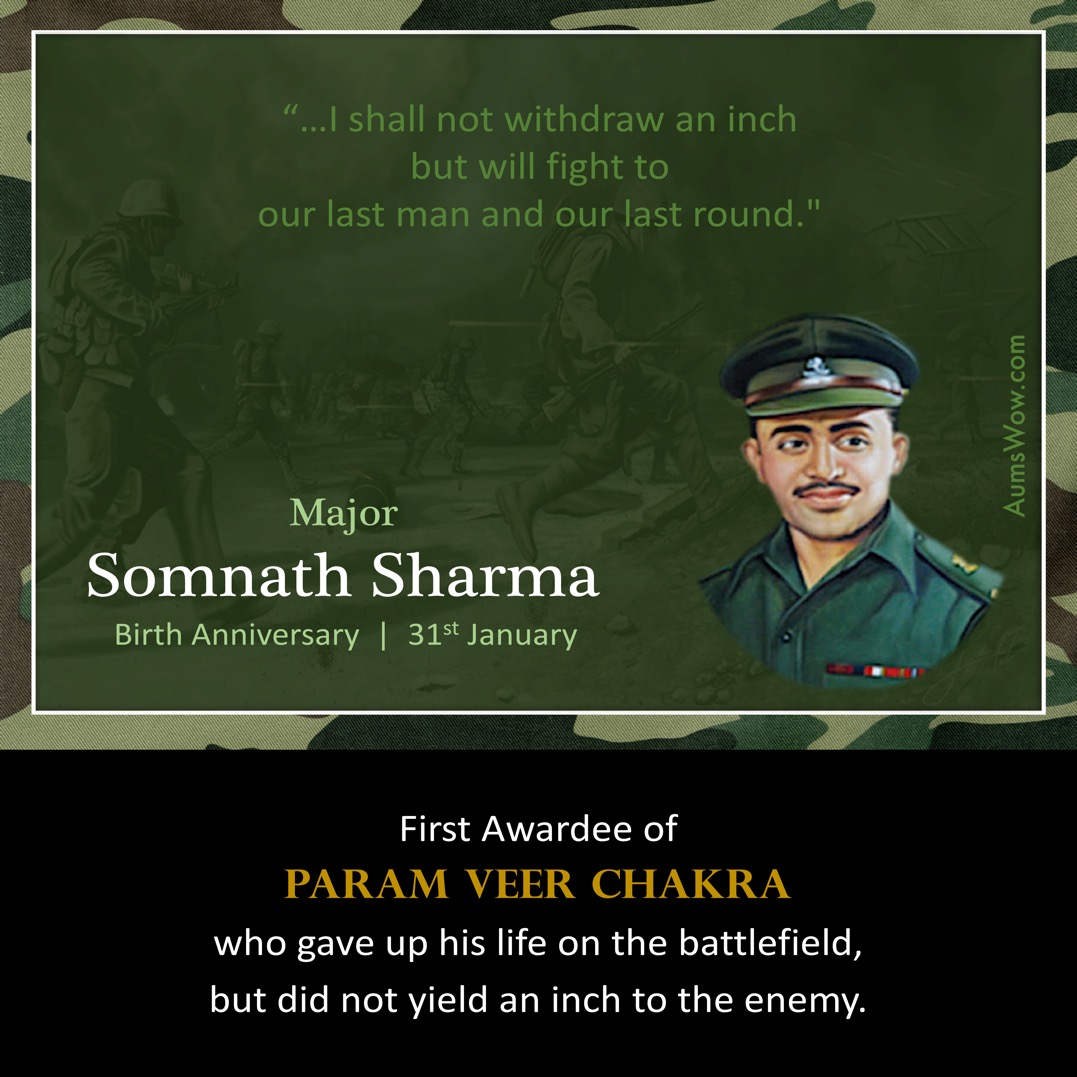 About Post
Title :
Major Somnath Sharma PVC Birth Anniversary
Objective :
To let the people know about first Param Veer Chakra Awardee i.e. Major Somnath Sharma
Colour Scheme :
Dark Green; as that of the Indian Army.
Focus I :
The profile pic of Major Somnath Sharma.
Focus II :
The last message of bravery from Major Sharma to his Headquarters.
Focus III :
The battle field background.
Misc. :
Major Somnath Sharma was medical not fit to go on war as he was having his one arm broken and was under plaster, but he still insisted on going on front and fought barvely till his last breath of life.
Significance
Date :
31st January
Related to :
Major Somnath Sharma PVC Birth Anniversary
Connect Date :
31 January 1923
Connect Place :
Dadh, Kangra, Punjab Province; Now in Himachal Pradesh, India
Special 1:
Major Somnath Sharma, PVC (31 January 1923 – 3 November 1947), an Indian Army officer, was the first recipient of Param Vir Chakra (PVC), India's highest military decoration. Sharma was martyred on 3 November 1947 while evicting Pakistani infiltrators from Srinagar Airport, and was posthumously awarded the Param Vir Chakra for his actions prior to his death.
Special 2:
Before he succumbed to his injuries, he transmitted a message to his brigade's headquarters which read:
"The enemies are only 50 yards from us. We are heavily outnumbered. We are under devastating fire. I shall not withdraw an inch but will fight to our last man and our last round.
"Sharma's body was recovered three days later. Though it was disfigured beyond recognition, his body was identified by means of the leather holster of his pistol and a few pages of Bhagavad Gita in his chest pocket.
More Info :
During his childhood, Somnath was influenced by the teachings of Krishna and Arjuna in the Bhagavad Gita, taught to him by his grandfather.
Back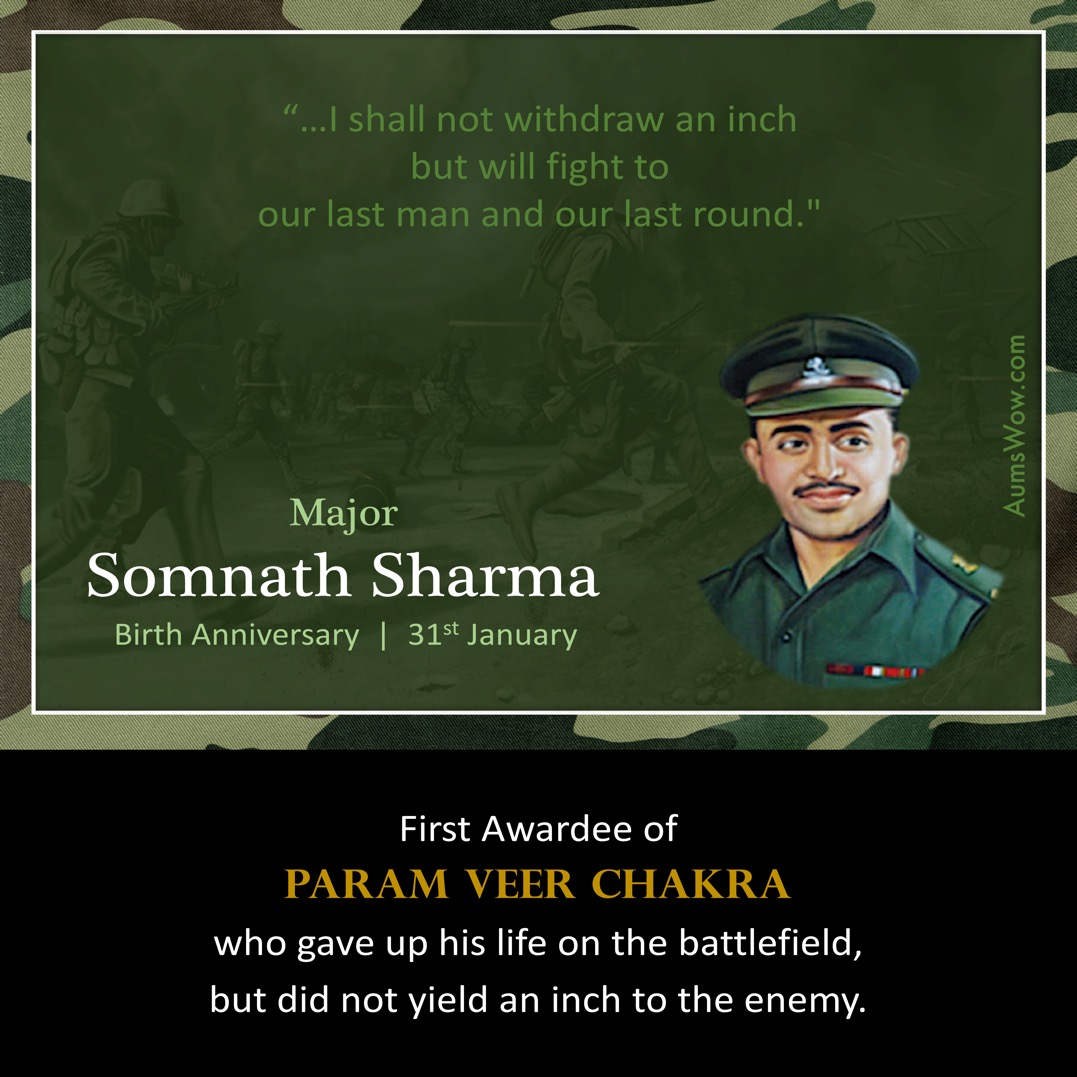 Courtesy: YouTube