29th Jan 2019: Maharana Pratap Remembrance Day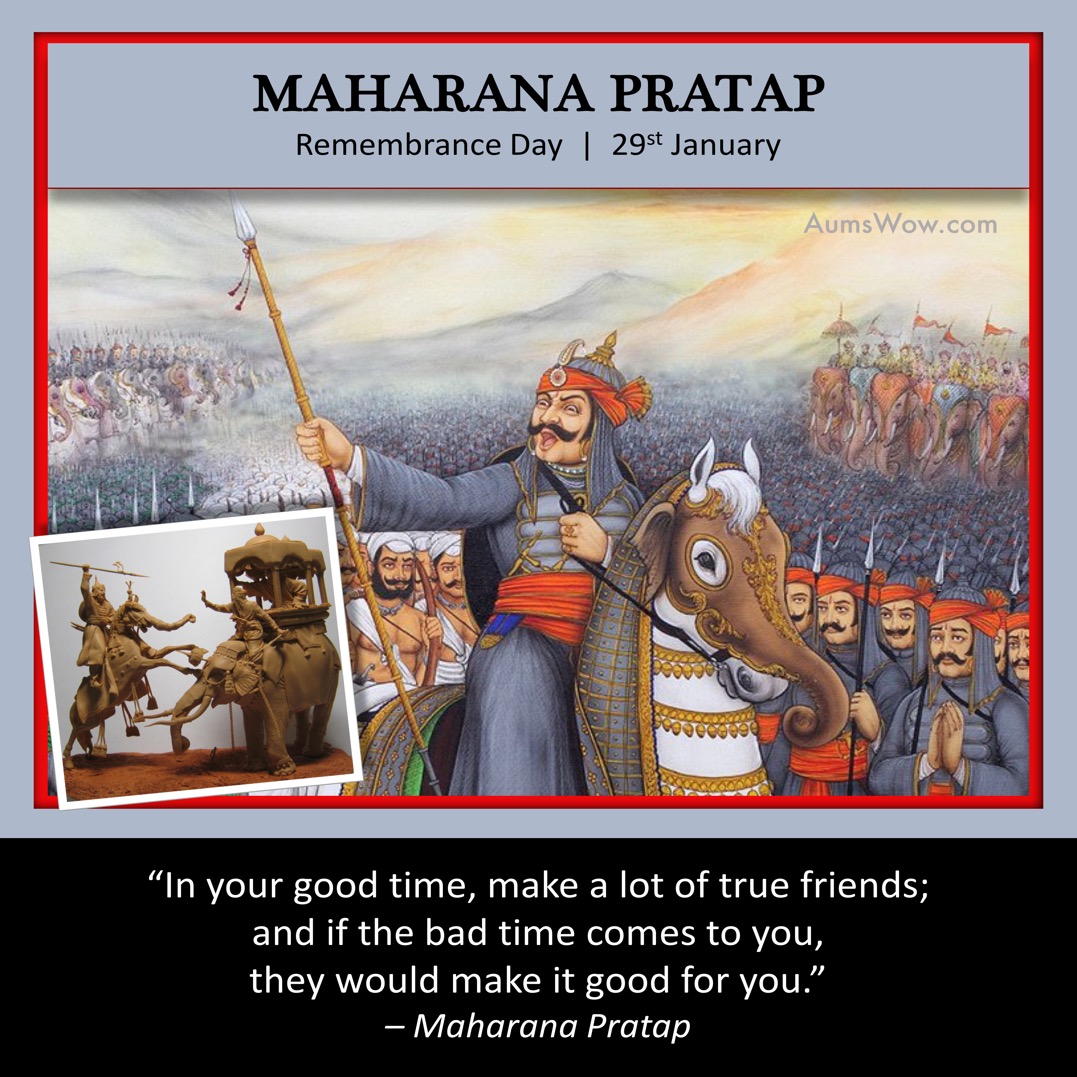 About Post
Title :
Maharana Pratap Remembrance Day
Objective :
To let the people know about the great patriotic warrior Maharan Pratap.
Colour Scheme :
Grey; that is similar to rocks, which indicate not only the terrain of Rajputana but the will to struggle.
Focus I :
The profile pic of Angry Maharana Pratap during wars with mughals.
Focus II :
The quote by Pratap which is relevent even today.
Misc. :
Maharana Pratap is often considered to be 'India's first freedom fighter,' as he did not surrender to the Mughal armies led by Akbar.
Significance
Date :
29th January
Related to :
Maharana Pratap Remembrance Day
Connect Date :
29 January 1597 (Death)
Connect Place :
Chavand, Mewar; Presently Rajasthan, India.
Special 1:
Maharan Pratap was the king of Mewar. During Maharana Pratap Singh's time, Akbar was the Mughal Ruler in Delhi. His policy was to make use of the strength of Hindu kings to bring other Hindu Kings under his control. Many Rajput kings, abandoning their glorious traditions and fighting spirit, sent their daughters and daughters-in-law to the harem of Akbar with the purpose of gaining rewards and honour from Akbar.
Special 2:
In the war of Haldighati, Maharana Pratap lost Chittorgarh to mughal's but, regained the courage and the mewar as well later on. Before regaining, he called a meeting and said. He said, "My brave warrior brothers, our Motherland, this holy land of Mewar, is still under the clutches of the Mughals. Today, I take an oath in front of all of you that till Chittod is freed, I will not have food in gold and silver plates, will not sleep on a soft bed and will not stay in the palace; instead I will eat food on a leaf-platter, sleep on the floor and stay in a hut. I will also not shave till Chittod is freed
More Info :
Along with Rana Pratap, his faithful horse named 'Chetak' also became immortal in this battle. 'Chetak' was seriously injured in the battle of Haldighat but to save his master's life, it jumped over a big canal.
Back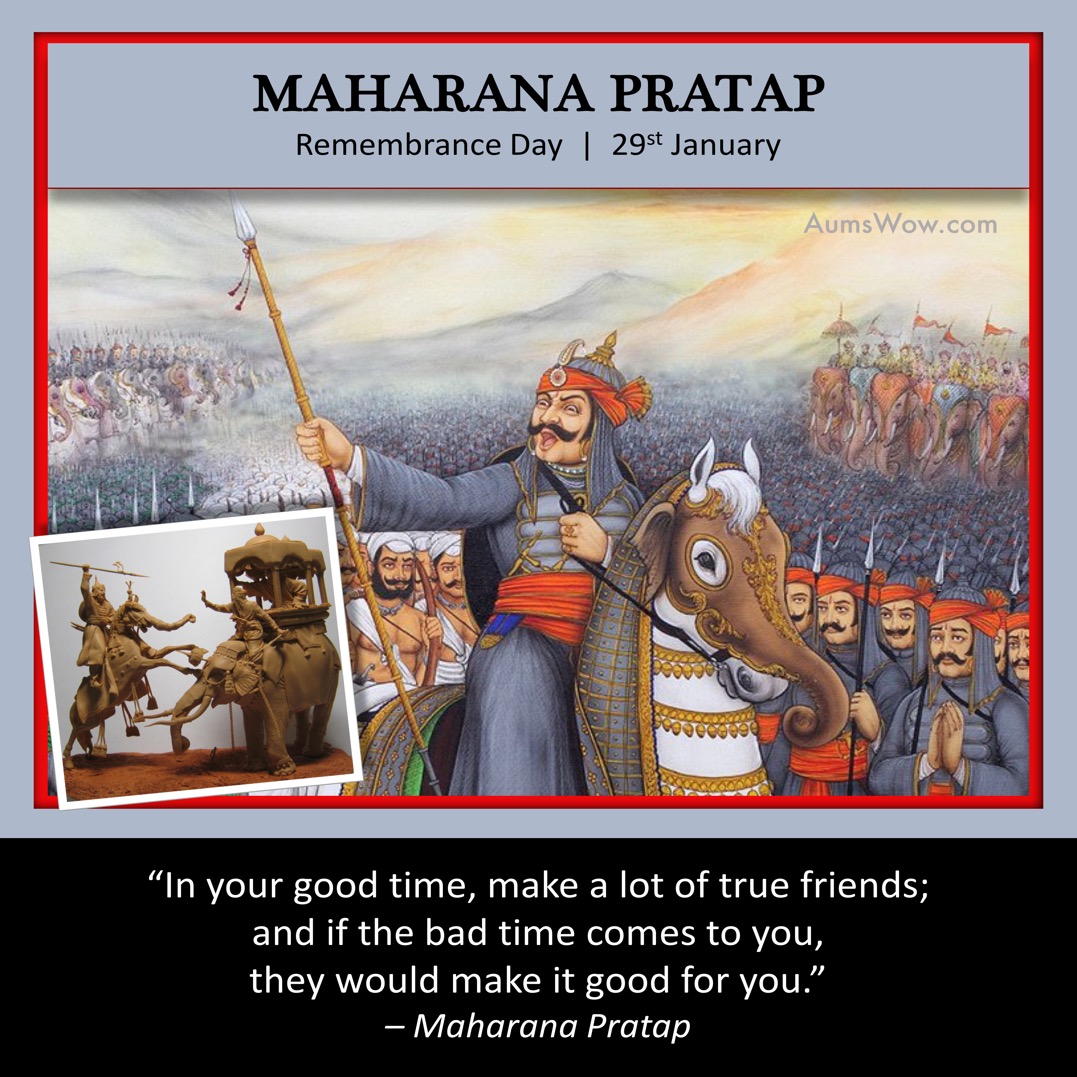 Courtesy: YouTube