22nd Aug 2019: Madras Day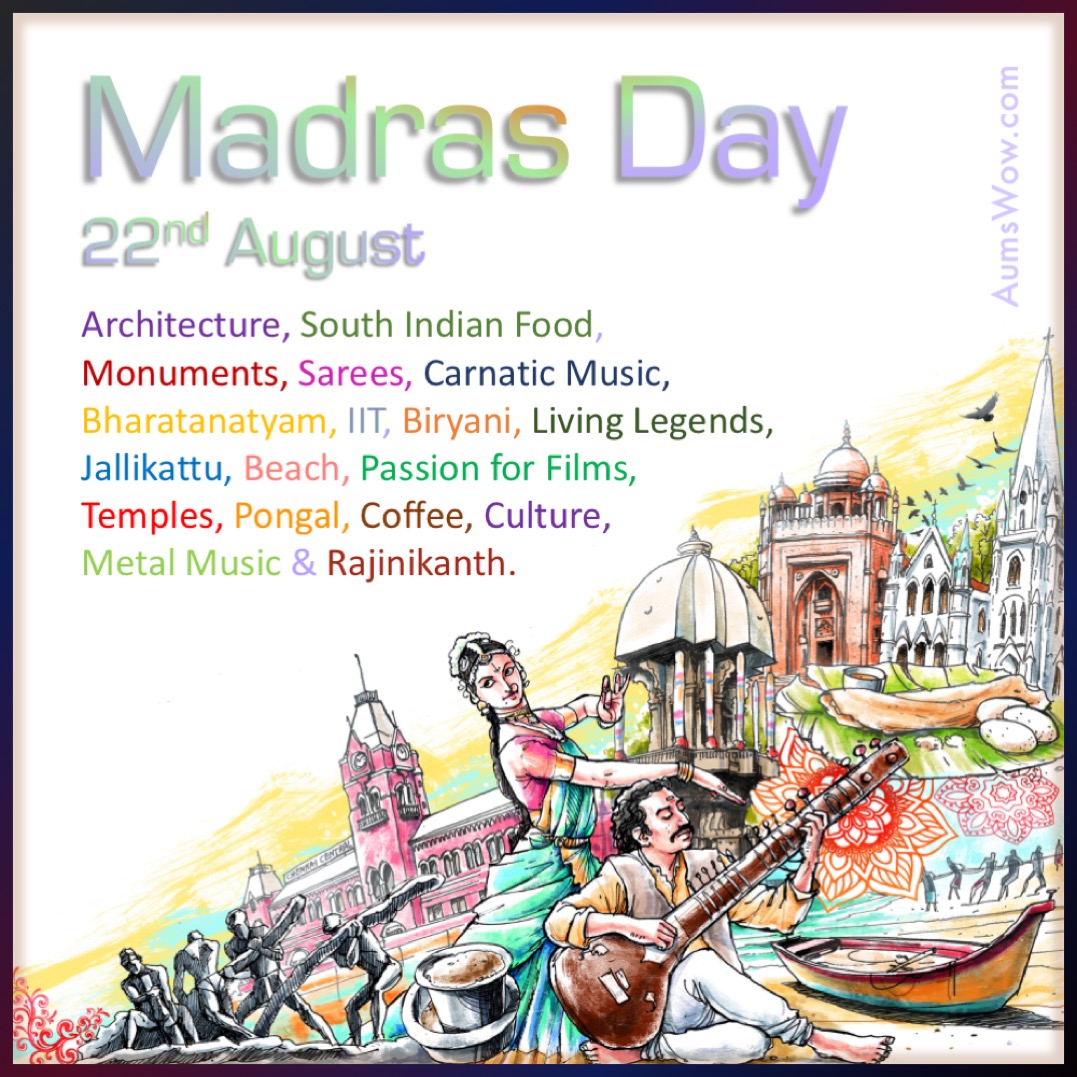 About Post
Title :
Madras Day
Objective :
It is perhaps for nostalgic reasons that the Chennaites & the nation celebrates this day as 'Madras Day', founding day of Madras (Chennai).
Colour Scheme :
Multi Color with white background.
Focus I :
The Picture showcasing the culture of Madras (Chennai), things that Chennai is popular for.
Focus II :
"Madras Day" written in colourful manner to show the vibrance of the city & the small list of popular culture, events, products, food, music, legends, temples, festivals, monuments & the Thalaivar Rajinikant.
Misc. :
Today, Chennai stands tall for a variety of reasons. Education, healthcare, IT, history, tourism, auto industries, movies, etc
Significance
Date :
22nd August
Related to :
The birthday of Madras (Now Chennai) , this day commemorates the founding of the city of Madras.
Connect Date :
22 August 1639
Connect Place :
Chennai (Madras), Chennapattinam, India
Special 1 :
It was on August 22, 1639, that a deal was struck between British administrator Francis Day and the Nayak rulers to buy a sliver of land — where now stands Fort St George — to establish the East India Company. This land initially called as Chennapattinam, Madrasatnam, soon became Madras and then Chennai.
Special 2 :
The then Madras Presidency, consisting parts of the modern-day states of Andhra Pradesh, Tamil Nadu, Karnataka and Kerala, was the hub of naval activity for many decades. Post Independence, the city became the capital of Madras State, which was renamed Tamil Nadu in 1969. The state government in 1996 renamed the city Chennai, getting rid of the colonial tag.
More Info :
The idea of a festival to honour the city was conceived by three people – the city's famed historian S Muthiah, journalist Sashi Nair and publisher Vincent D' Souza in 2004.
Back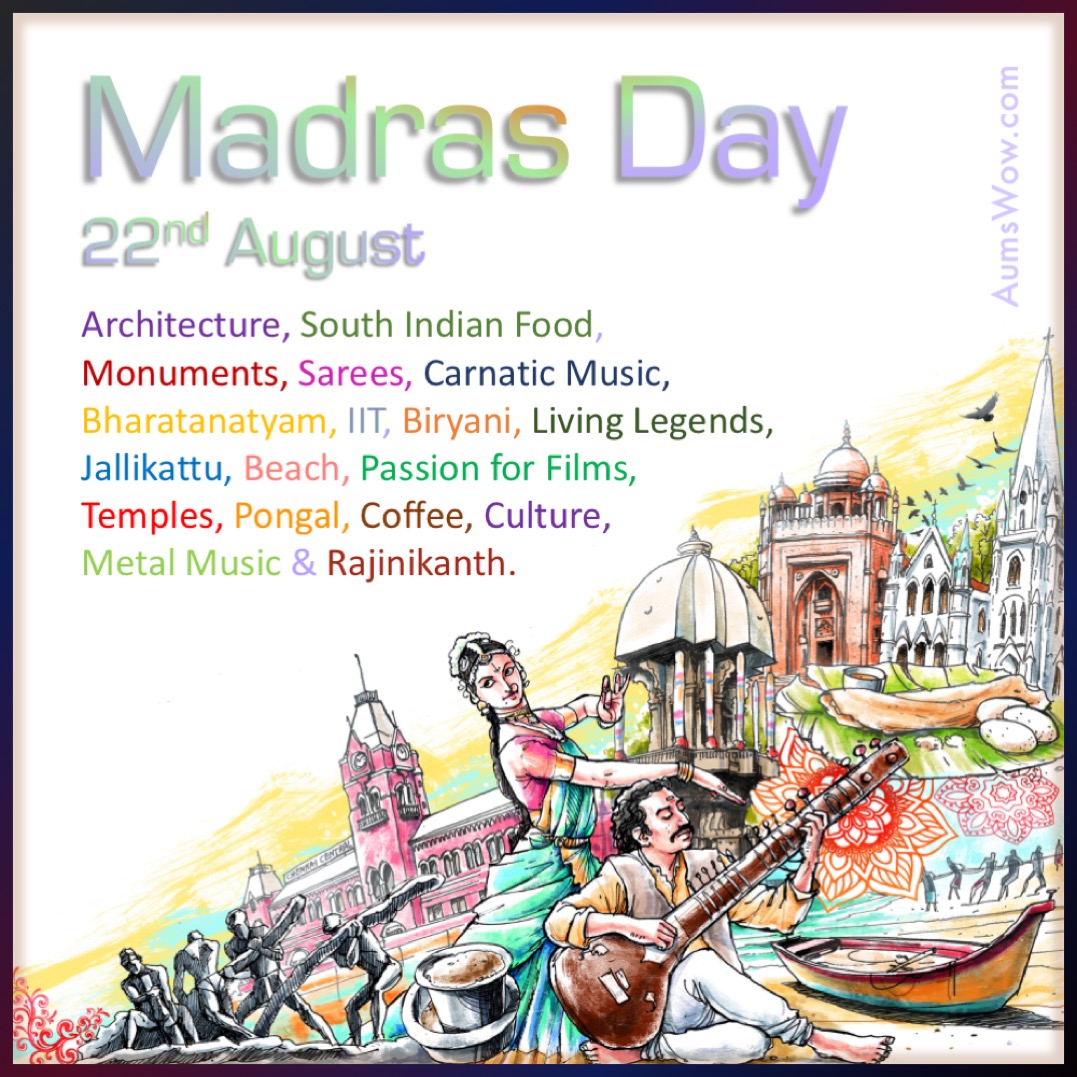 Courtesy: YouTube