24th Nov 2019: Lachit Divas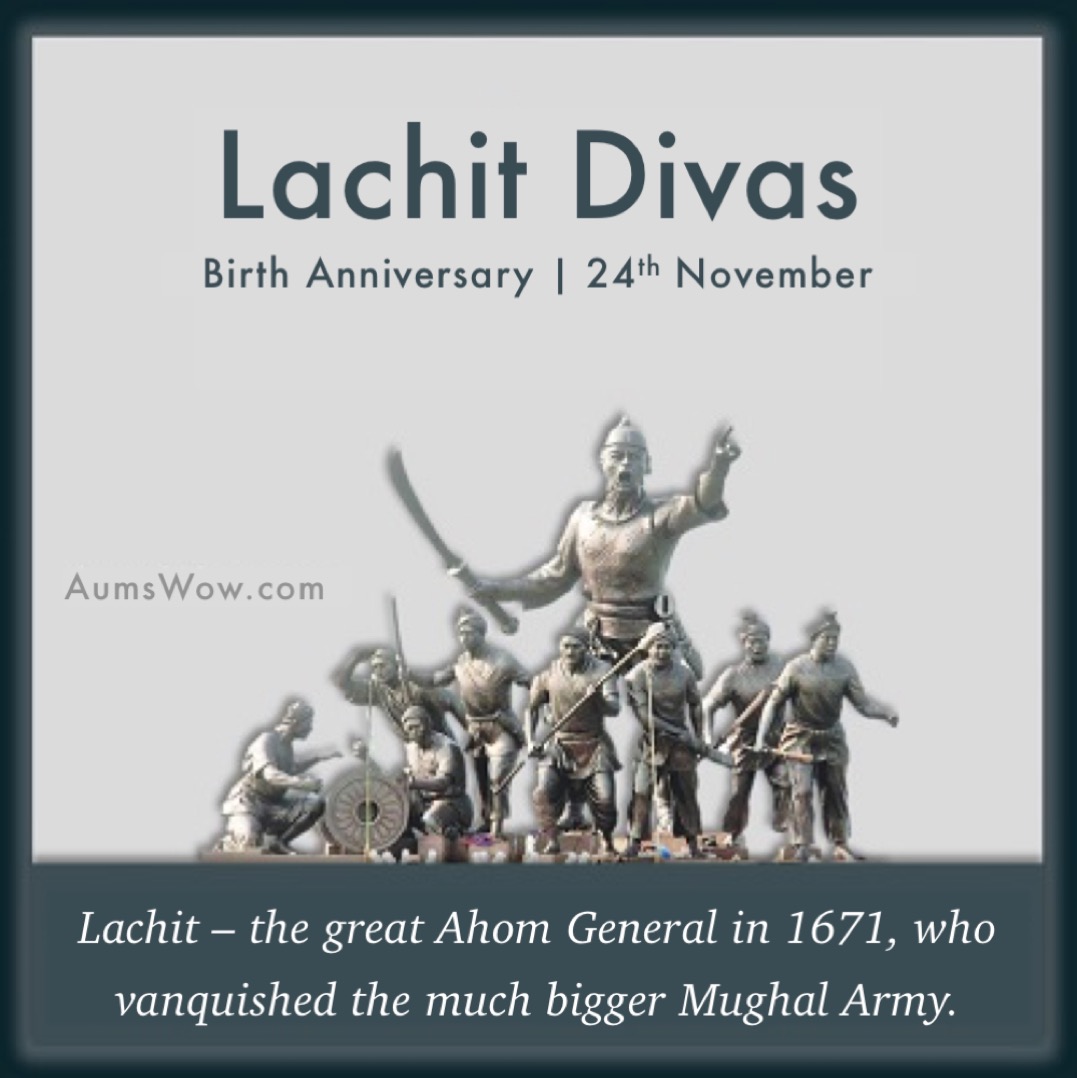 About Post
Title :
Lachit Divas
Objective :
Lachit Divas is celebrated to promote the ideals of Lachit Borphukan – the legendary general of Assam's history.
Colour Scheme :
Coblat Green; the colour of solidity
Focus I :
Statue of Lachit Borphukan, 35 ft in height midst the Brahmputra River along with the small but, brave army.
Misc. :
The best passing out cadet of National Defence Academy (NDA) is conferred the Lachit Borphukan Gold Medal every year from the year 1999 to honour this braveheart.
Significance
Date :
24th November
Related to :
Birthday of Lachit Borphukan, Commander-in-Chief of the Ahom army.
Connect Date :
24 November 1622
Connect Place :
In Golaghat
Special :
He won battle of Saraighat with comparatively smaller number of solidiers against Mughals in 1671.
More Info :
The Mughal Army under Ram Singh I, which fought the war of Saraighat; consisted of 30,000 infantry, 15,000 archers, 18,000 Turkish cavalry, 5,000 gunners and over 1000 cannons besides a large flotilla of boats.
Back