17th Dec 2019: Kavi Rahim Birth Anniversary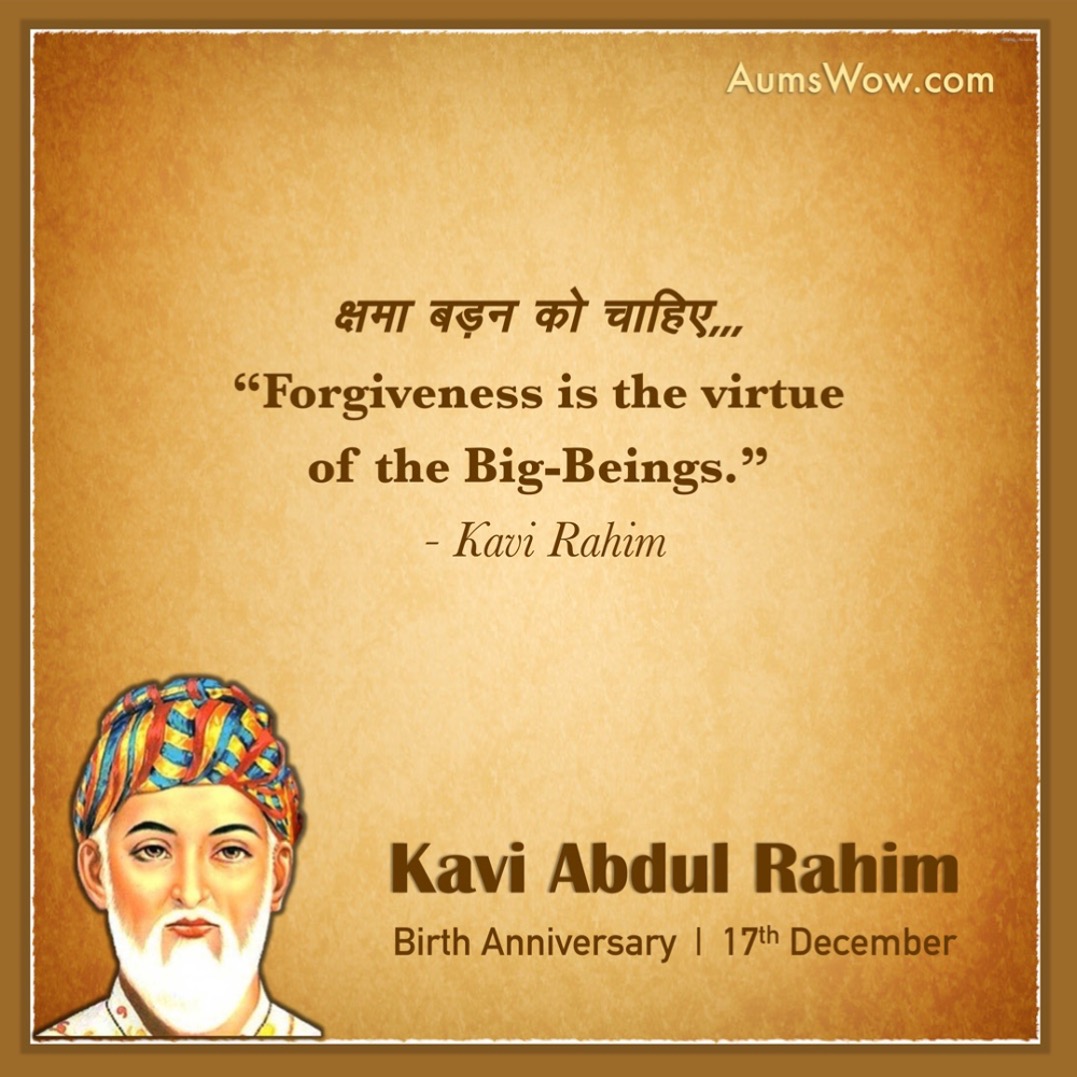 About Post
Title :
Kavi Rahim Birth Anniversary
Objective :
To let the people know about Kavi Rahim.
Colour Scheme :
Old Paper; representing the ancient literature as the "Bhakti Kaal" Era of Poetry is full of his writing & Couplets.
Focus I :
The Picture of Rahim ji.
Focus II :
The quoation; "Kshama badann ko chahiye", by Rahimji.
Misc. :
Translation, which points on the meaning - "Forgiveness is the virtue of the Big-Beings" (Greater-Beings).
Significance
Date :
17th December
Related to :
Birthday Anniversary of Abdul Rahim Khan-I-Khana as known as Kavi (poet) Rahim ji, who was a poet & also a part of the court's entertainment & was famous in Akbar Era (Mughal Empire).
Connect Date :
17 December, 1556
Connect Place :
Lahore, Pakistan.
Special 1 :
He was one of the nine important ministers (Dewan) in Mughal Emperor Akbar's court, also known as the Navaratnas (Nine Gems).
Special 2 :
Apart from writing various dohas, Rahim translated Babar's memoirs, Baburnama from Chagatai language to Persian language, which was completed in 998 (1589–90) AD. He had an excellent command over Sanskrit. In Sanskrit, he wrote Khetakautukam & Dwatrimshadyogavali.
More Info :
He was a devotee of Lord Krishna.
Back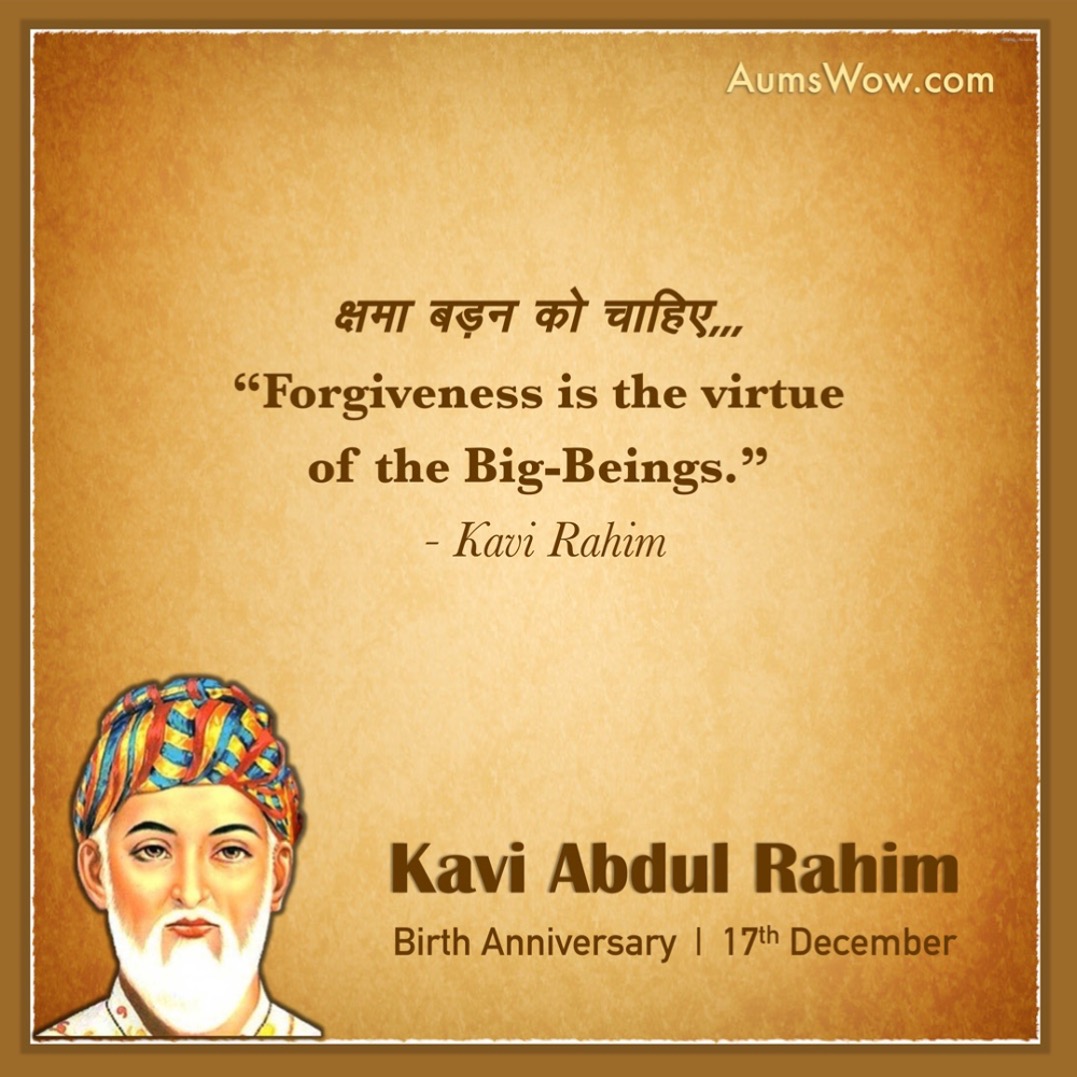 Courtesy: YouTube