11th Jan 2019: International Thank You Day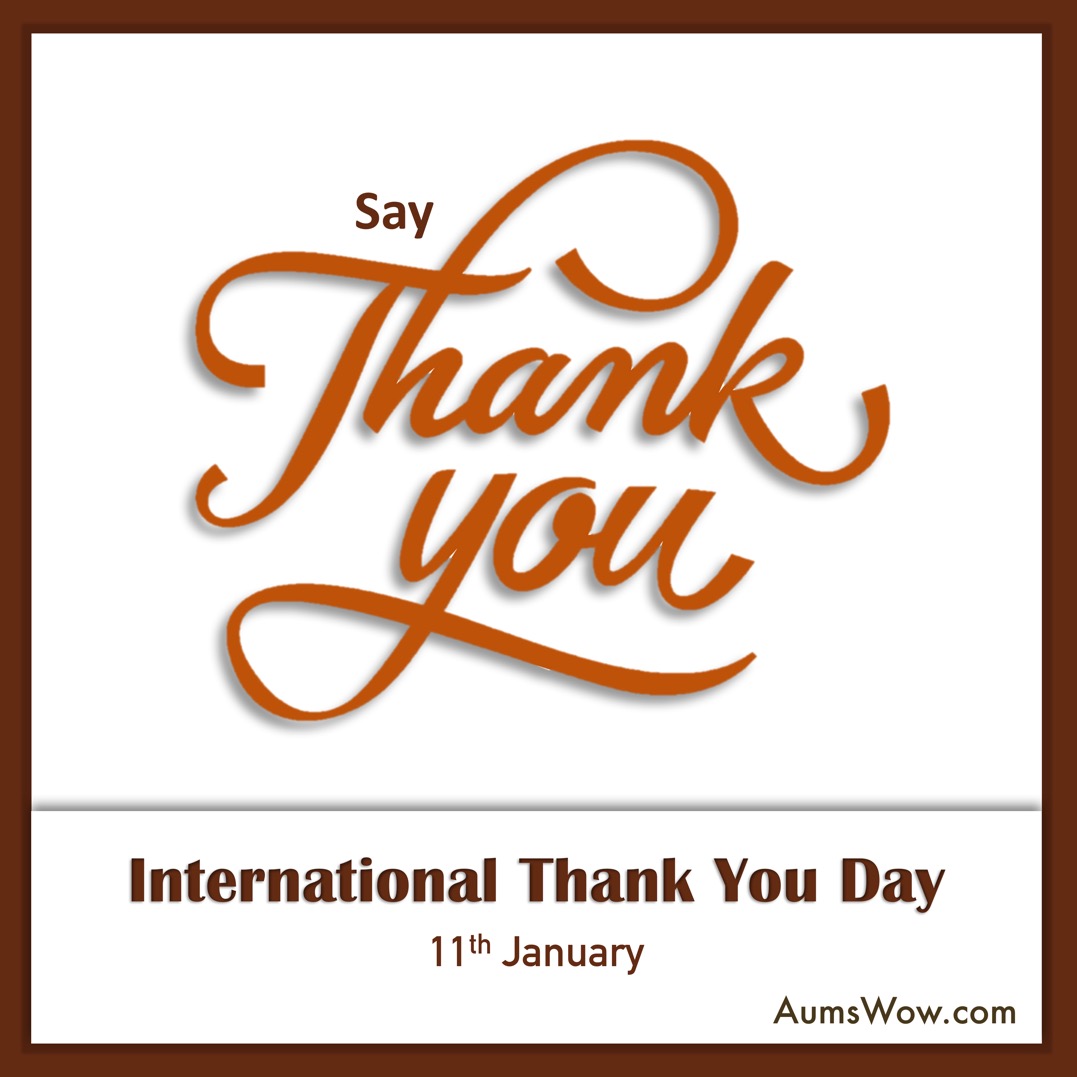 About Post
Title :
International Thank You Day
Objective :
To let the people know about the importance of Thankyou day and let them say thankyou to their all fellow beings.
Colour Scheme :
Not Specific.
Focus I :
Stylish Thank You.
Significance
Date :
11th January
Related to :
International Thank You Day.
Connect Date :
Not-Known
Connect Place :
Not-Known
Special 1:
Have you said Thank You today? It is International Thank You Day! Celebrate this day by showing your appreciation to people who make your life better and more beautiful. One single word can make people who surround you happier, isn't it great? This special day matters to us, as often enough in our busy routine and rigors of daily living we may forget the niceties of life. Sometimes we do not really even have the time to say these two beautiful short words "Thank You". May be this is why the day was assigned and set aside so that we appreciate the parts played by everyone around us and who is important to us in the fulfillment of our endeavors.
Special 2:
The International Thank You day is a great opportunity to start of the New Year on a new note by thanking everyone. Just as the holiday season is getting over and once again we delve back into work and business, along comes this day reminding us all that something essential needs to be done. January 11 as International Thank You Day starts us on by showing appreciation to people who make our lives better.
More Info :
We do believe that all of us have plentiful people to thank something for.  Perhaps it is a day that helps each one of us cultivate goodwill by expressing our gratitude. This special day may add just that much more meaning and fun by conveying and celebrating the quintessential importance of  International Thank You Day! So go ahead and say your own thank-you messages. We usually miss the opportunity to express our gratitude to friends and colleagues – let us thank each other for our countless blessings. Let us all ingrain gratitude.
Back