18th Dec 2019: International Migrants Day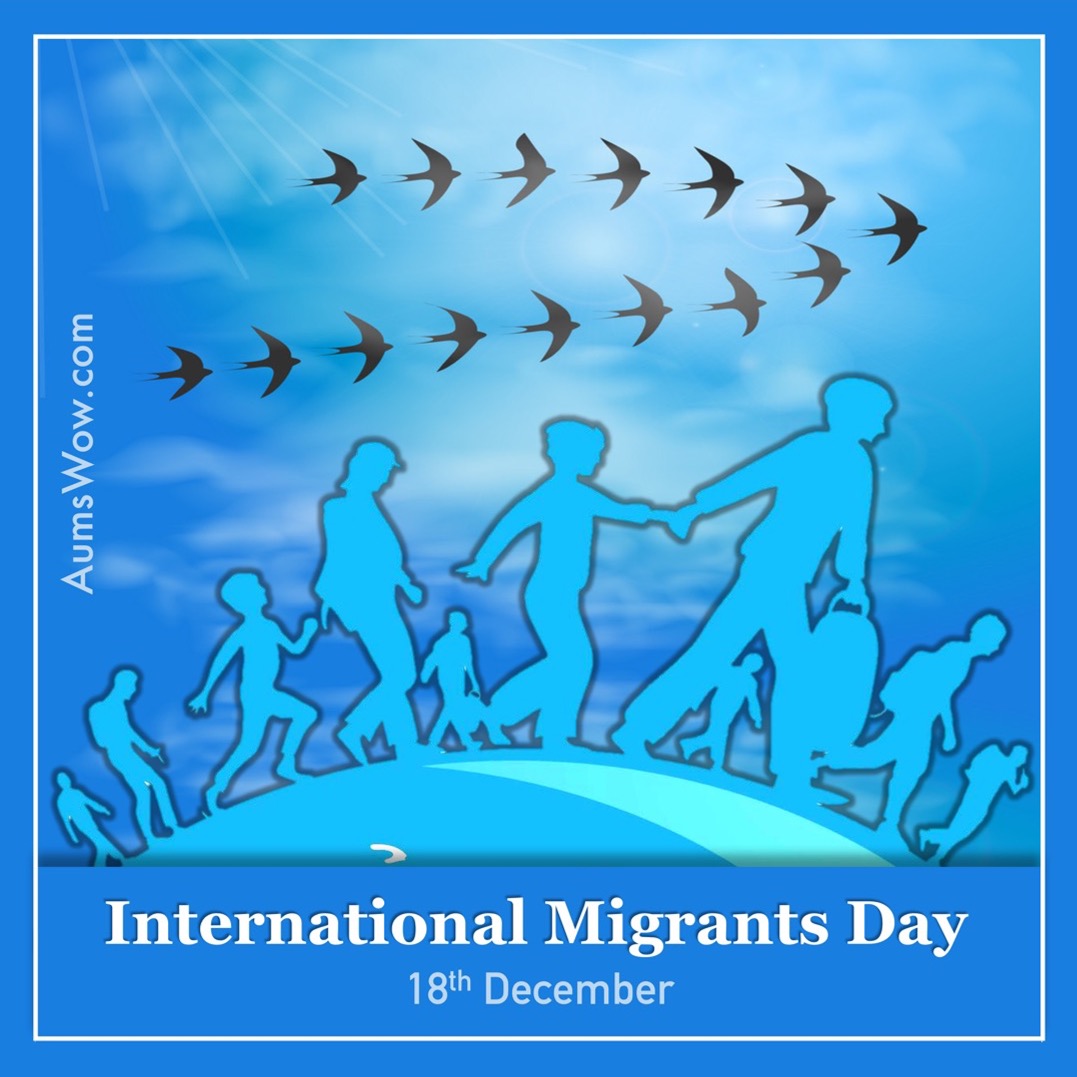 About Post
Title :
International Migrants Day
Objective :
To make the people aware about the rights & importance of the Migranting people and their effects on society.
Colour Scheme :
Blue, the colour of United Nations
Focus I :
The Migrants silhouette migrating along with the family.
Focus II :
The background of migrating birds.
Misc. :
Do you know the people moving from villages to the cities for livelihood are also migrants.
Significance
Date :
18th December
Related to :
Migrants worldwide.
Connect Date :
18 December 2000
Connect Place :
United Nations
Special 1:
On 18 December 1990, the General Assembly had adopted a resolution on the International Convention on the Protection of the Rights of All Migrant Workers and Members of their Families (resolution 45/158).
Special 2:
The United Nations proclamation of the International Migrants' Day is an important step, offering a rallying point for everyone across the world who is concerned with the protection of migrants. International Migrants Day is seen firstly as an opportunity to recognize the contributions made by millions of migrants to the economies of their host and home countries, and secondly to promote respect for their basic human rights.
More Info :
This day is observed in many countries, intergovernmental and non-governmental organizations through the dissemination of information on human rights and fundamental political freedoms of migrants, and through sharing of experiences and the design of actions to ensure the protection of migrants.
Back