3rd Dec 2019: International Day of Persons with Disabilities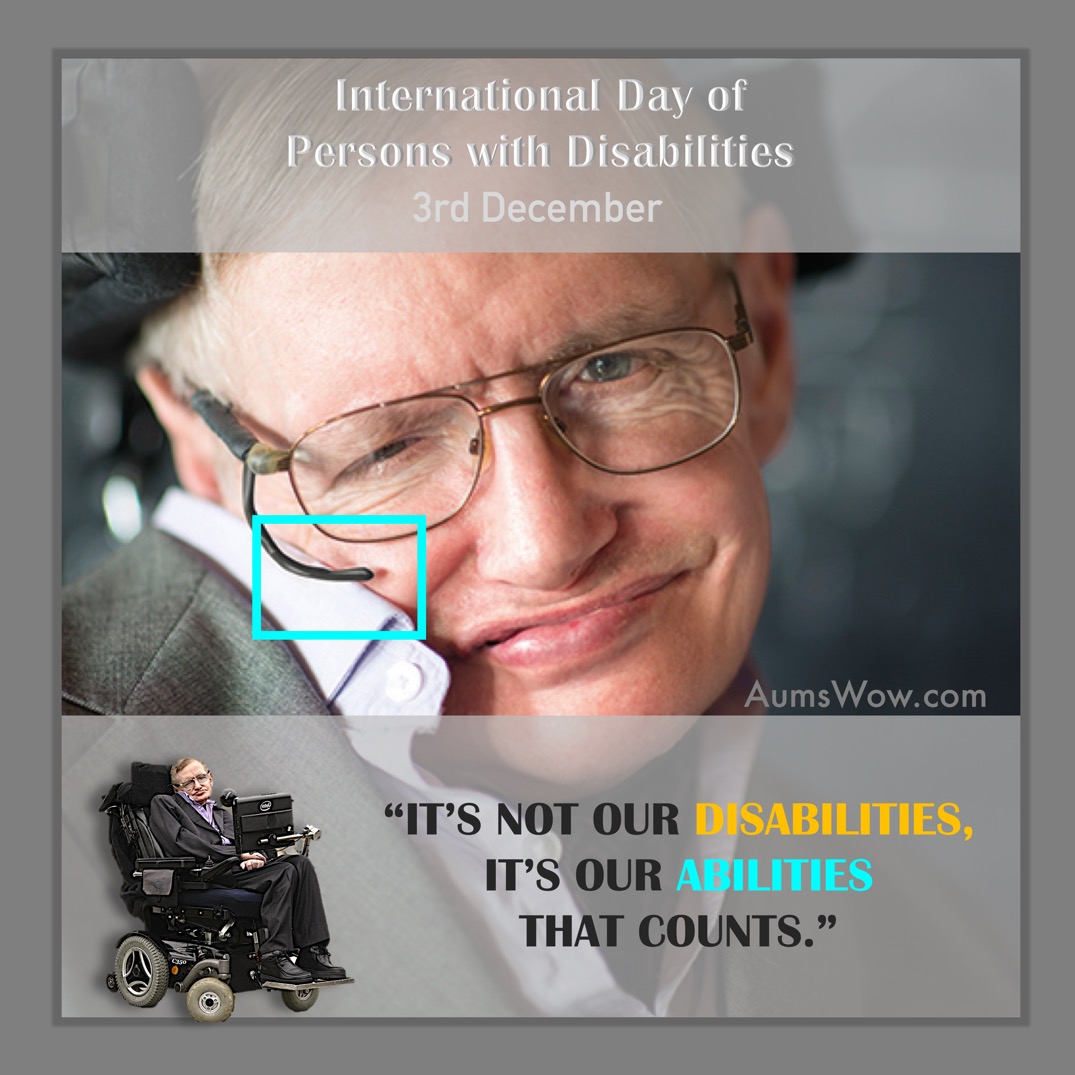 About Post
Title :
International Day of Persons with Disabilities
Objective :
To promote an understanding of disability issues and mobilize support for the dignity, rights and well-being of persons with disabilities.
Colour Scheme :
Grey; as to some people, the grey is the dark shade of black colour, whereas to the special its is also the black (Dark) but, with latent white within it; upon which they emphasis.
Focus I :
Stephen Hawkens, the most known disables-personality with no physical barriers to his capabilities; sitting on the specially designed wheel chair.
Focus II :
Stephen Hawkens, the best scientist of 20th century with the specially designed appratus (by intel) to communicate only through its jaw bones.
Focus III :
The quote on "Disability".
Significance
Date :
3rd December
Related to :
It is related to the persons, who are physically chellenged some way.
Connect Date :
03 December 1992
Connect Place :
United Nations Orgnisation (UNO)
Special 1:
It is also to increase awareness of gains to be derived from the integration of persons with disabilities in every aspect of political, social, economic and cultural life.
Special 2:
Theme for 2018: "Empowering persons with disabilities and ensuring inclusiveness and equality".
Back