21st Sep 2019: International Day of Peace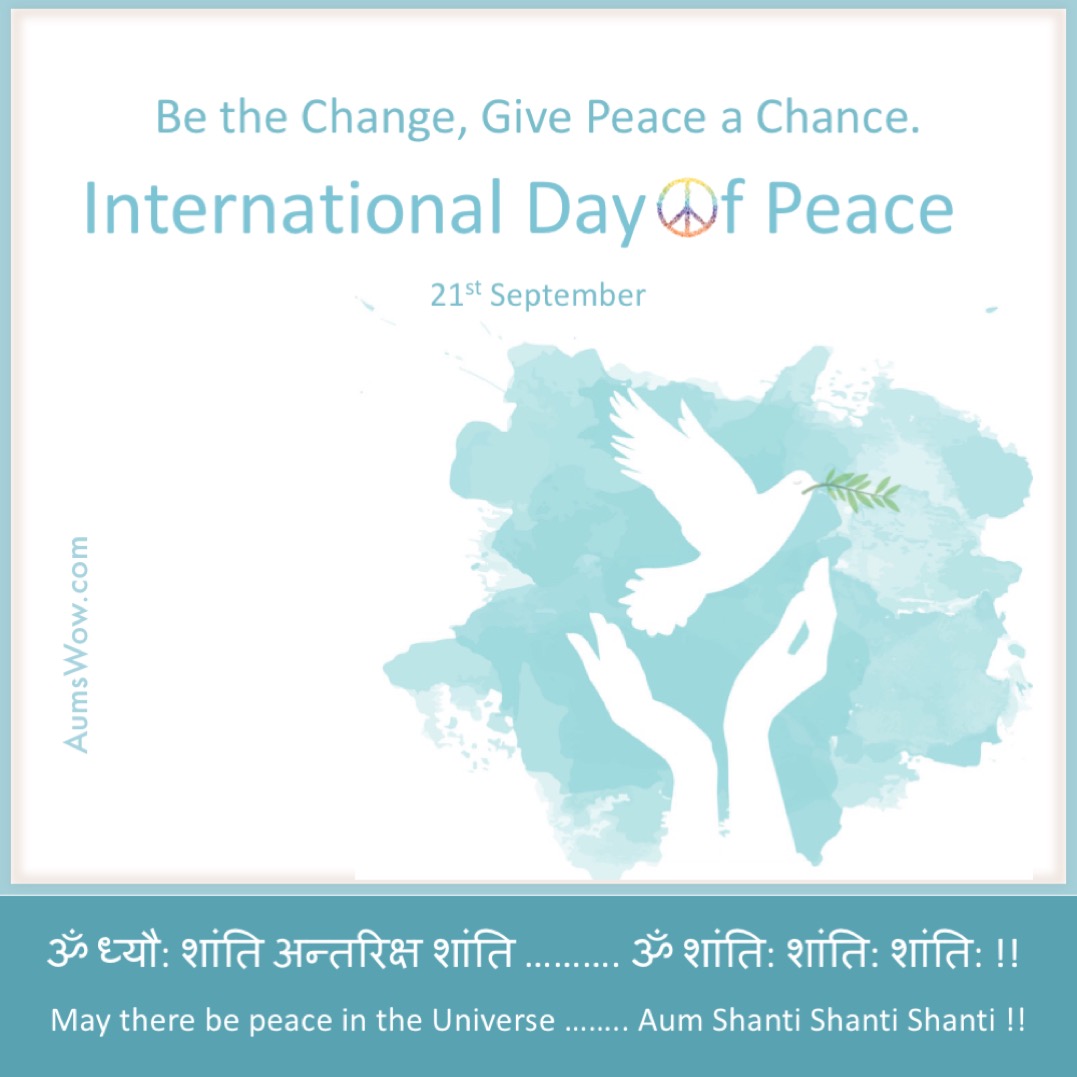 About Post
Title :
International Day of Peace
Objective :
To recognize the efforts of those who have worked hard to end conflict and promote peace. And it is to be devoted to commemorating and strengthening the ideals of peace.
Colour Scheme :
White & Light Blue; the white colour is the symbol of Peace.
Focus I :
The peace dove flying with an olive branch in its beak is one of the most commonly featured symbols for Peace. The dove can also represent "hope for peace" or a peace offering from one person to another.
Focus II :
The Quotation; "Aum Dhyoh Shanti Antariksh Shanti.... Aum Shantih Shantih Shantih!", which means "May there be peace in the Universe... Aum Shanti, Shanti, Shanti!". It is a prayer/mantra that we recite for the welfare of our Universe which has all living beings, mother nature, almightly god, the earth, sky, water bodies, medicines, animals, crops, etc. May there be peace everywhere, complete peace, utter peace.
Misc. :
This year's theme draws attention to the importance of combatting climate change as a way to protect and promote peace throughout the world. Climate change causes clear threats to international peace and security.
Significance
Date :
21st September
Related to :
This day is dedicated to world peace, and specifically the absence of war and violence. Also devoted to strengthening the ideals of peace, both within and among all nations and peoples.
Connect Date :
21 September 1982; Earlier it was third Tuesday of September, later this was changed in 2001 to the current annual celebration on 21 September each year.
Connect Place :
Globally
Special :
To inaugurate the day, the United Nations Peace Bell is rung at UN Headquarters (in New York City). The bell is cast from coins donated by children from all continents except Africa, and was a gift from the United Nations Association of Japan, as "a reminder of the human cost of war"; the inscription on its side reads, "Long live absolute world peace".
More Info :
Costa Rica and the UK sponsored the International Peace Day which was adopted by the General Assembly in 1981. One year later, in 1982, the first International Peace day was observed. Since then activities related to peace have been organized in countries all over the world.
Back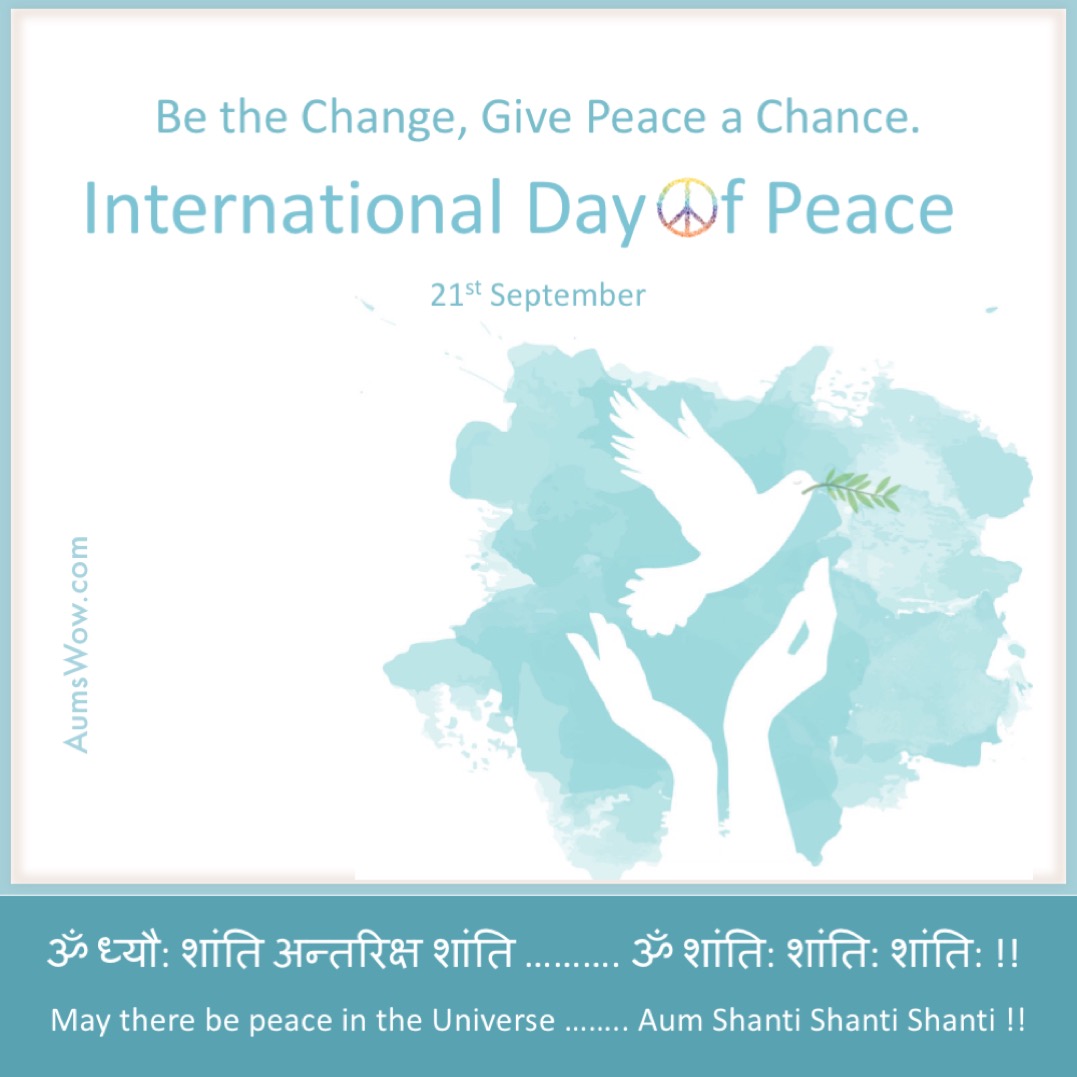 Courtesy: YouTube