16th May 2019: International Day of Light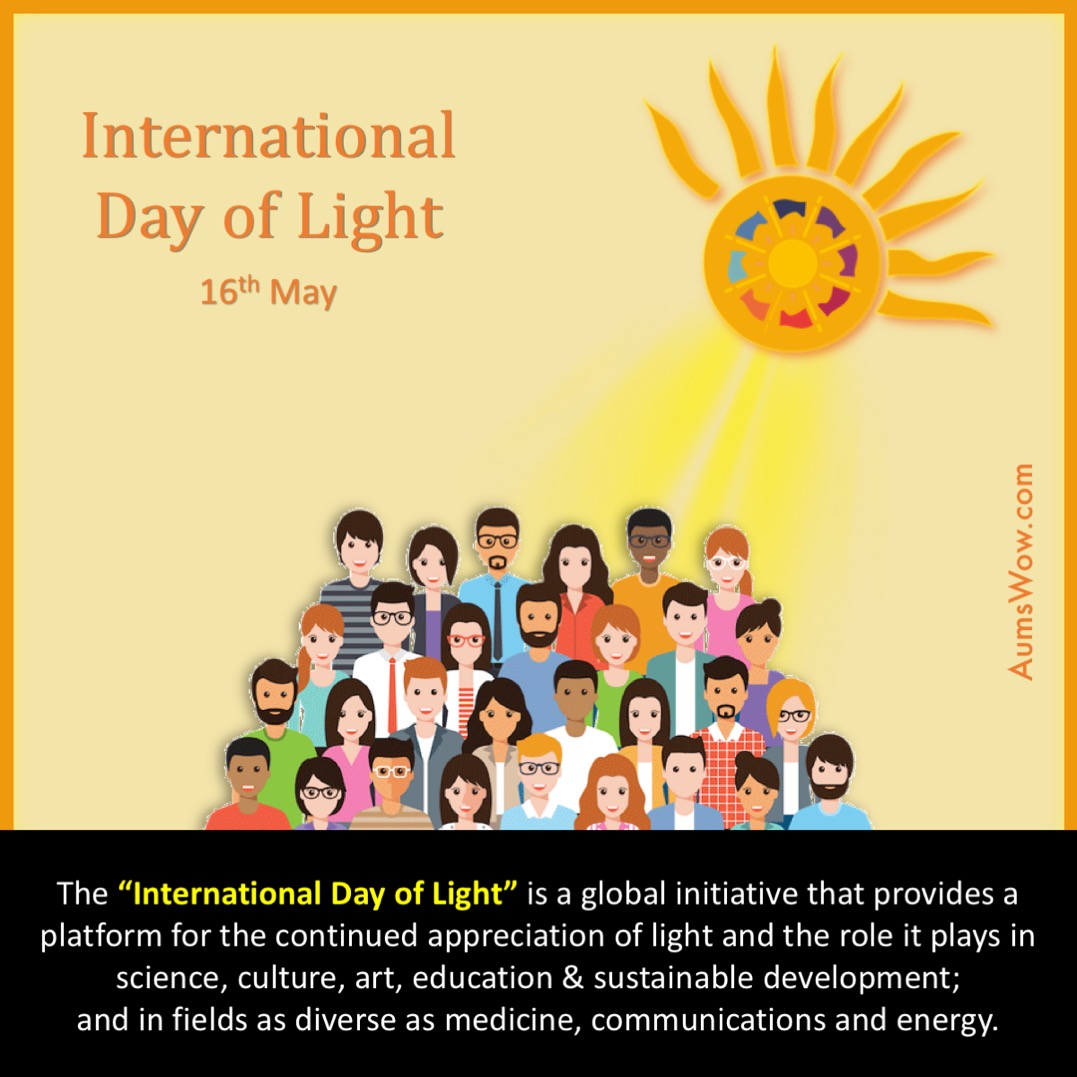 About Post
Title :
International Day of Light
Objective :
To let the people know about the International Day of Light
Colour Scheme :
Reddish, the colour of rising sun, the primary source of light.
Focus I :
The rays of light originating from sun merged with the logo for International Day of Light.
Focus II :
The people, who belong to different segments of society.
Misc. :
The broad theme of light will allow many different sectors of society worldwide to participate in activities that demonstrates how science, technology, art and culture can help achieve the goals of UNESCO – education, equality and peace.
Significance
Date :
16th May
Related to :
International Day of Light
Connect Date :
16 May 2018
Connect Place :
UNESCO
Special 1:
The International Day of Light is a global initiative that provides a platform for the continued appreciation of light and the role it plays in science, culture and art, education and sustainable development, and in fields as diverse as medicine, communications and energy.
Special 2:
Following a highly successful International Year of Light, which highlighted the importance of light-based sciences and technologies and saw more than 13,168 activities implemented in 147 countries, the Executive Board of UNESCO, at its 200th session, has established the International Day of Light on 16 May of every year (200 EX/Decision 27). The 39th General Conference has approved this decision in document 39 C/40.
More Info :
An International Day of Light will contribute to build new bridges between scientific disciplines, education and the art, responding to the critical need for interdisciplinary science, and improved dialogue between citizens, scientists, decision makers, industry leaders and non-governmental organisations.
An International Day of Light will encourage worldwide community-driven actions in science outreach and education. 
Back