9th Dec 2019: International Anti-Corruption Day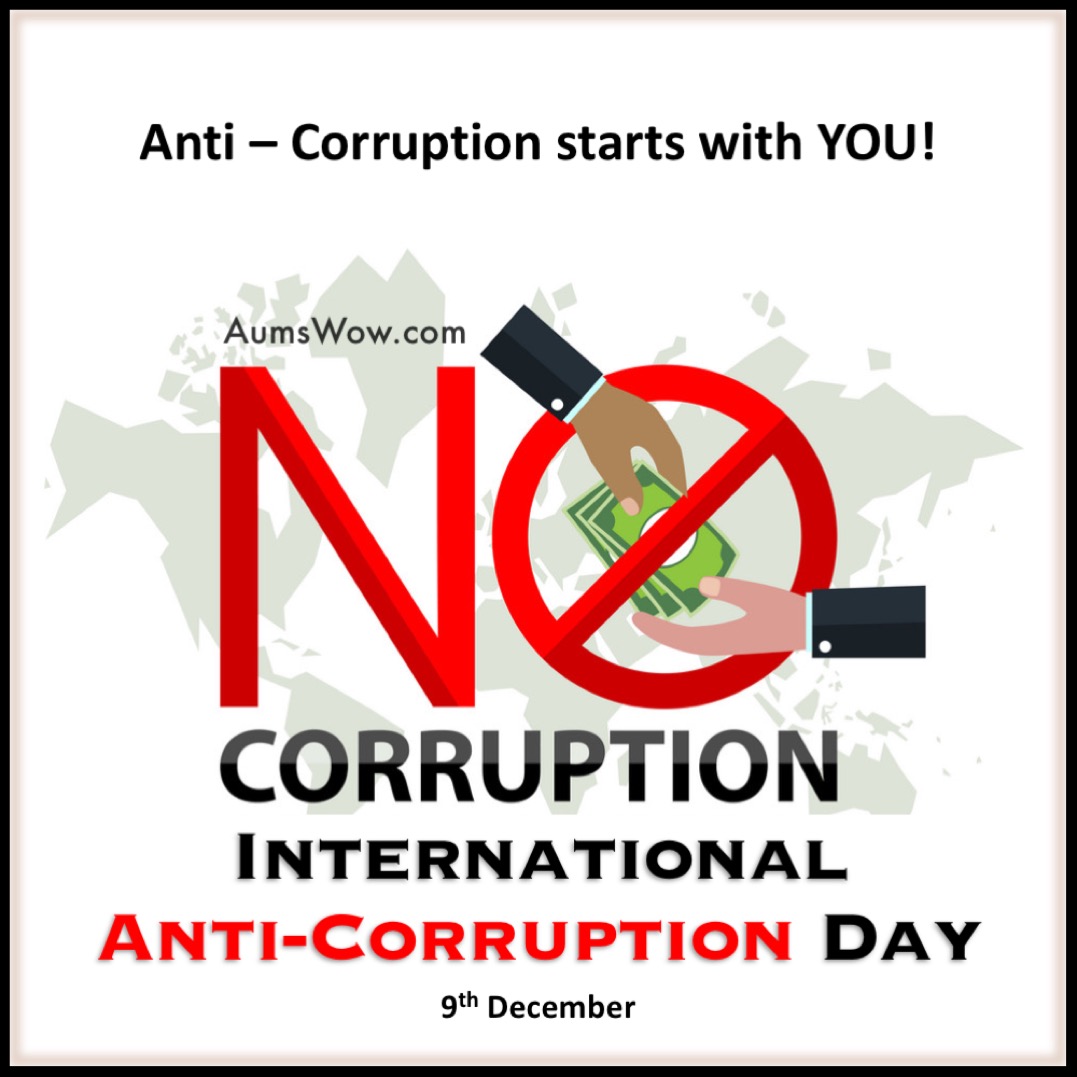 About Post
Title :
International Anti-Corruption Day
Objective :
To raise awareness about corruption and how to fight it.
Colour Scheme :
Red; as it dangerous to the communities world wide.
Focus I :
No Corruption sign, symbol of ban..
Focus II :
The quote "Anti-Corruption starts with you".
Significance
Date :
9th December
Related to :
To raise public awareness for anti-corruption.
Connect Date :
09 December 2003
Connect Place :
United Nations
Special 1:
Be united against corruption for development, peace  and security.
Special 2:
Corruption is a serious crime that can undermine social and economic development in all societies.
More Info :
No country, region or community is immune to this crime.
Back