4th Dec 2019: Indian Navy Day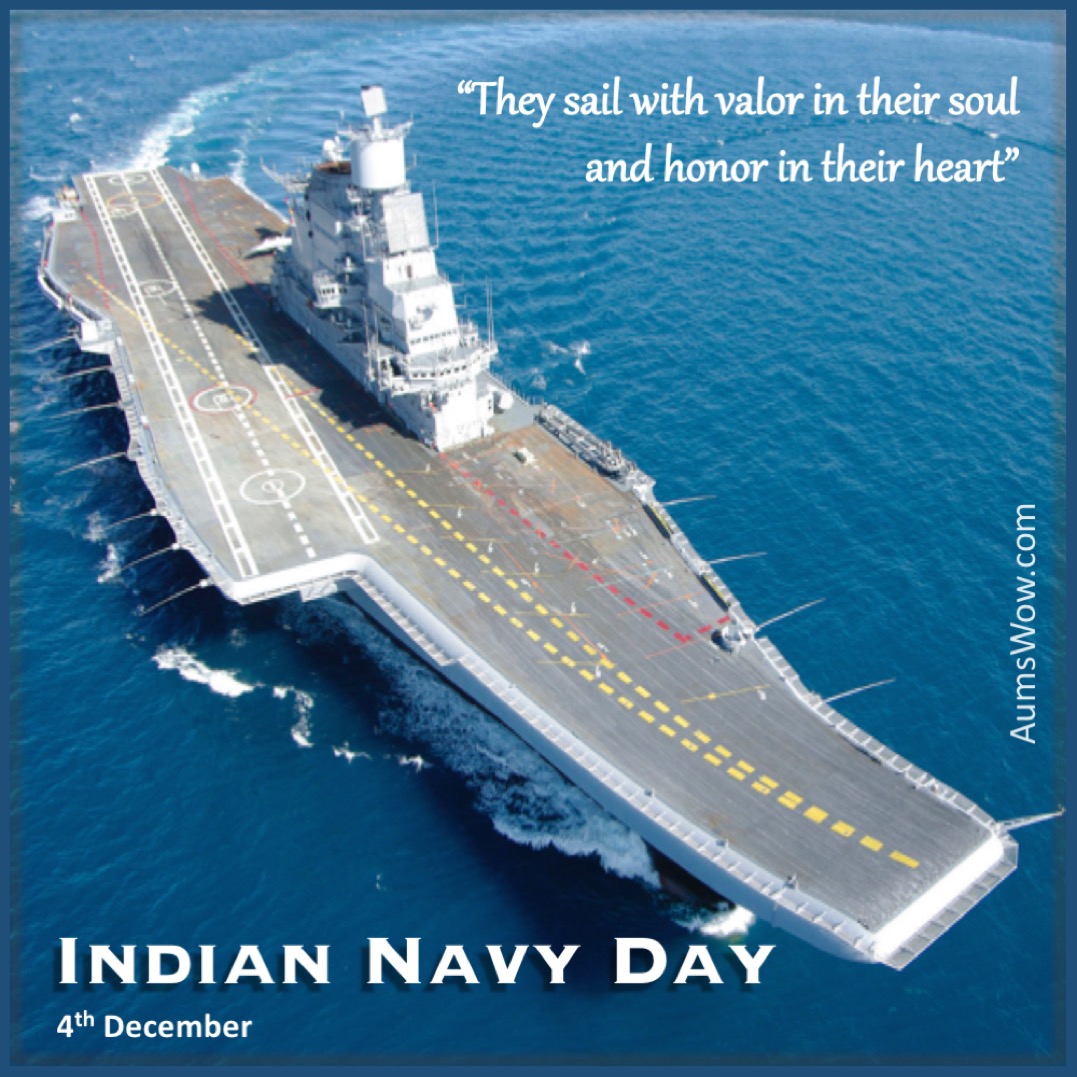 About Post
Title :
Indian Navy Day
Objective :
To let the people know about and be grateful to Indian Navy.
Colour Scheme :
Navy Ship Vikrant.
Misc. :
Navy Day in India is celebrated to commemorate the courageous attack on the Karachi harbor during the Indo-Pakistan war (on 4 December 1971) by the Indian Naval Missile boats as well as to reverence all the martyrs of that war.
Significance
Date :
4th December
Related to :
Indian Navy Day to celebrate the achievements and role of the naval force to the country. 
Connect Date :
04 December 1971
Connect Place :
India
Special 1:
The military role of navy is characterized by the threat or use of force at and from the sea. Today India Navy is ranked as top 7th worldwide.
Special 2:
The maritime history of India predates the birth of western civilisation. The worlds first tidal dock is believed to have been built at Lothal around 2300 BC during the Harappan Civilisation, near the present day Mangrol harbour on the Gujarat coast.
More Info :
The Maratha Emperor, Chhatarpati Shivaji Bhosle of the 17th century is considered as "Father of the Indian Navy".
Back