1st Feb 2019: Indian Coast Guard Raising Day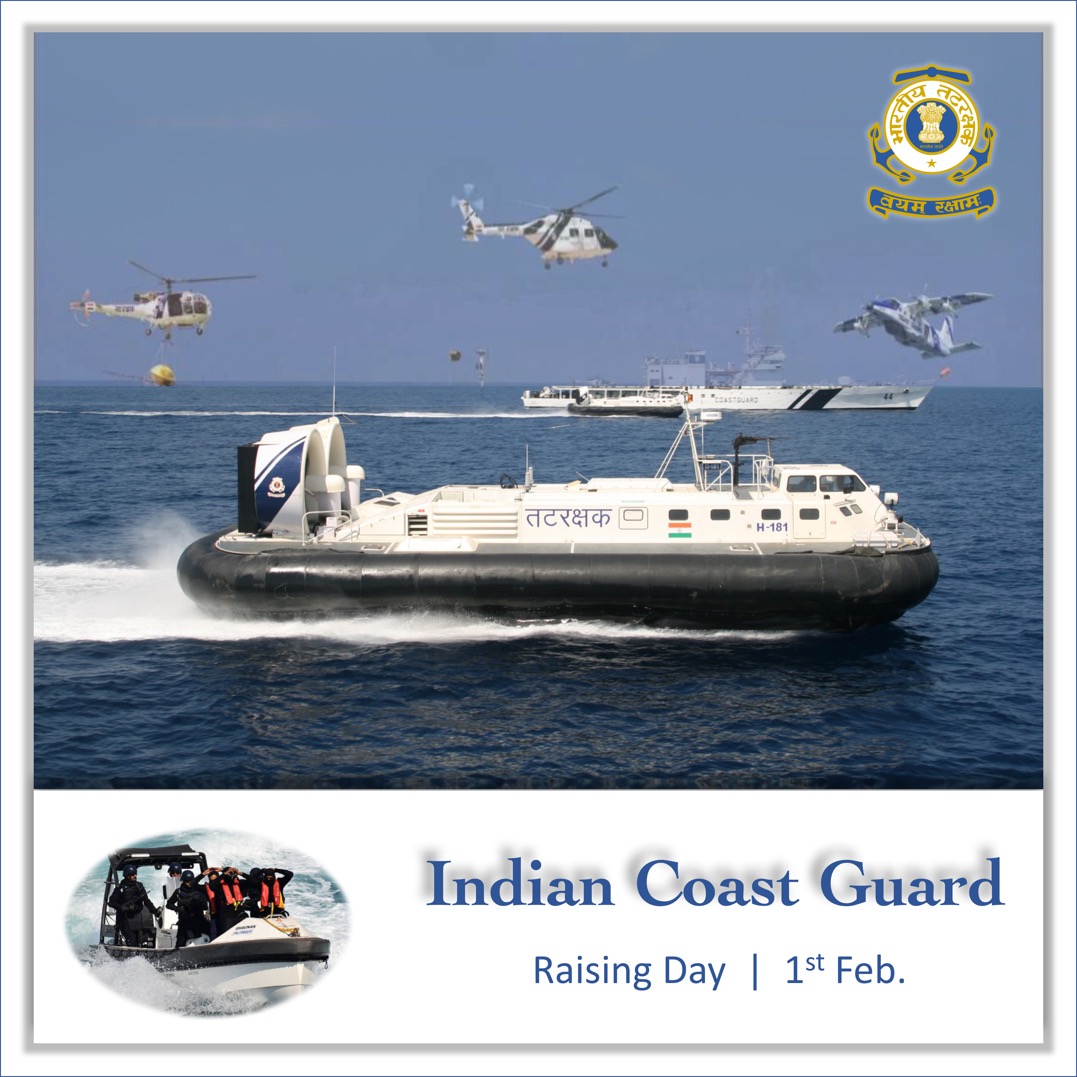 About Post
Title :
Indian Coast Guard Raising Day
Objective :
To let the people know about importance of Coast Guard, which saves our country from outer and inner enemies likely to intrude through sea routes.
Colour Scheme :
White & Blue; the uniform colours of Indian Coast Guard.
Focus I :
The ships, Planes and other sea-borne vehicles used by the Coast Guards.
Focus II :
The logo of Indian Coast Guard stating the slogan "Vyam Rakshamah" means we save.
Focus III :
The team of coastal guards on patrol fully armed and equipped to defend.
Misc. :
In 2006, the Indian Coast Guard conducted exercises with its Japanese and Korean counterparts.
Significance
Date :
1st February
Related to :
Indian Coast Guard Raising Day
Connect Date :
01 February 1977
Connect Place :
India
Special 1:
The Indian Coast Guard (ICG) which is the 4th and armed force of India protects India's maritime interests and enforces maritime law, with jurisdiction over the territorial waters of India, including its contiguous zone and exclusive economic zone.
Special 2:
The Coast Guard works in close cooperation with the Indian Navy, the Department of Fisheries, the Department of Revenue (Customs) and the Central and State police forces.
More Info :
After the 2008 Mumbai attacks, the Indian government initiated a programme to expand the ICG force, assets and infrastructure. The force aims to have 150 ships and 100 twin-engined aircraft by 2020 in its fleet
Back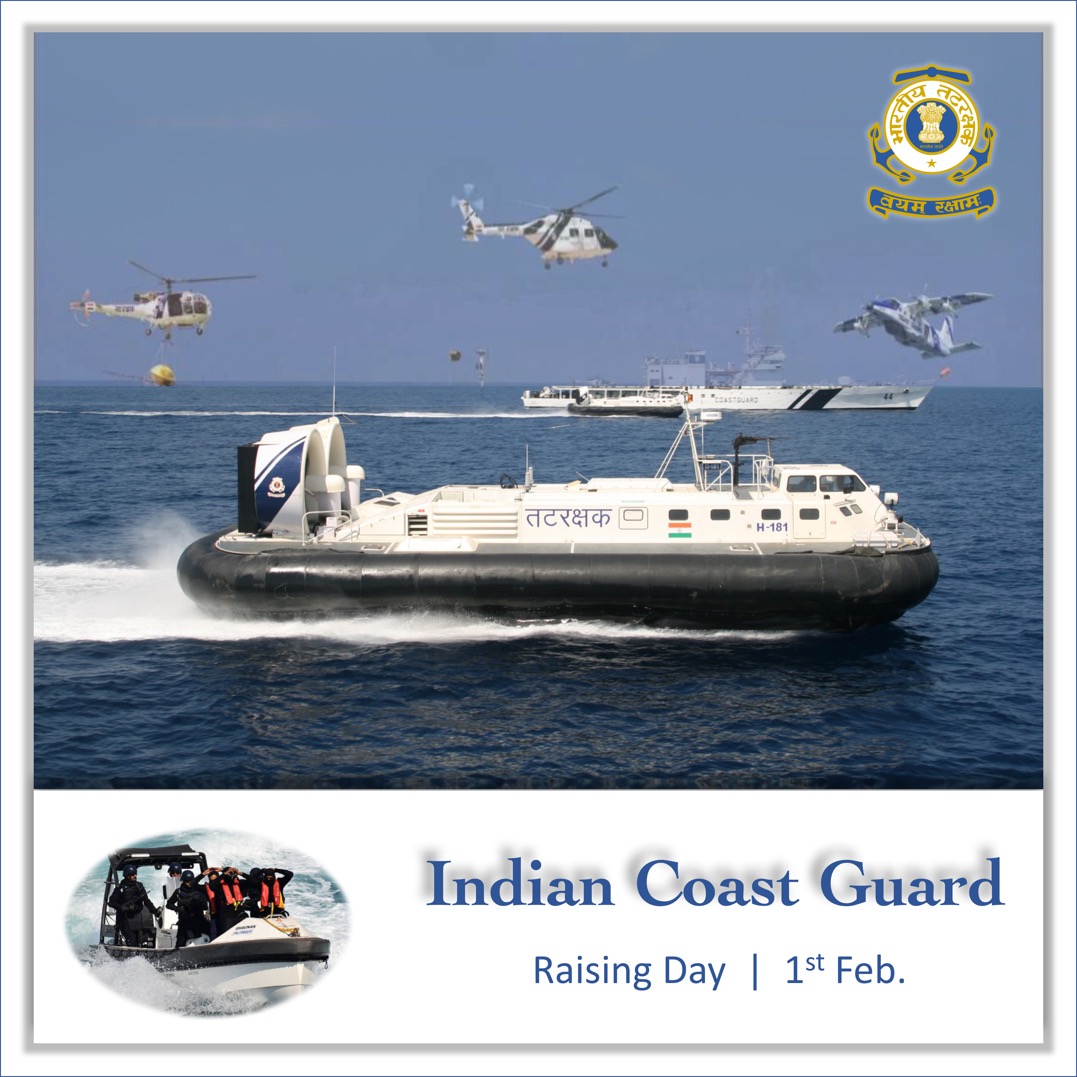 Courtesy: YouTube