26th Jan 2019: Happy Republic Day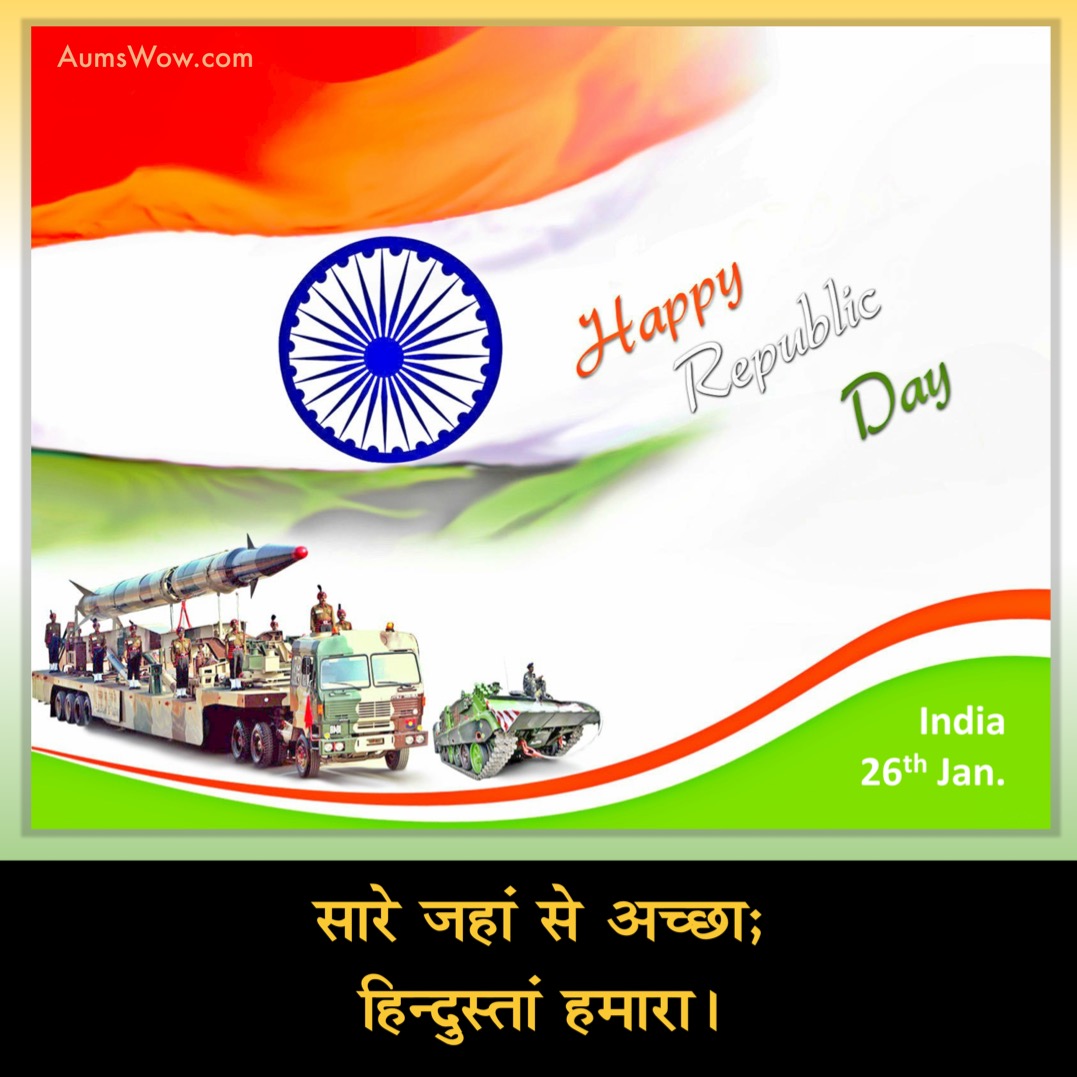 About Post
Title :
Happy Republic Day
Objective :
To let the people know about Republic Day, which honours the date on which the Constitution of India came into effect.
Colour Scheme :
Tricolour, Tiranga; the colours of Indian Flag.
Focus I :
The Indian flag in the background.
Focus II :
The tank & missile as shown in Republic Day Parade.
Misc. :
The Republic Day parade showcases India's Defence Capability, Cultural and Social Heritage.
Significance
Date :
26th January
Related to :
Republic Day of India, the day to mark our own constitution to be in place leaving the British one behind.
Connect Date :
26 January 1950
Connect Place :
India
Special 1:
It is celebrated in all state capital of India. Republic Day parade is also held in the capital, New Delhi organised by the Ministry of Defence. Commencing from the gates of the Rashtrapati Bhavan (the President's residence), Raisina Hill on Rajpath past the India Gate.
Special 2:
Nine to twelve different regiments of the Indian Army in addition to the Navy, and Air Force with their bands march past in all their finery and official decorations. The President of India who is the Commander-in-Chief of the Indian Armed Forces, takes the salute. Twelve contingents of various para-military forces of India and other civil forces also take part in this parade.
More Info :
The Beating Retreat ceremony is held after officially denoting the end of Republic Day festivities. It is conducted on the evening of 29 January, the third day after the Republic Day. It is performed by the bands of the three wings of the military, the Indian Army, Indian Navy and Indian Air Force.
Back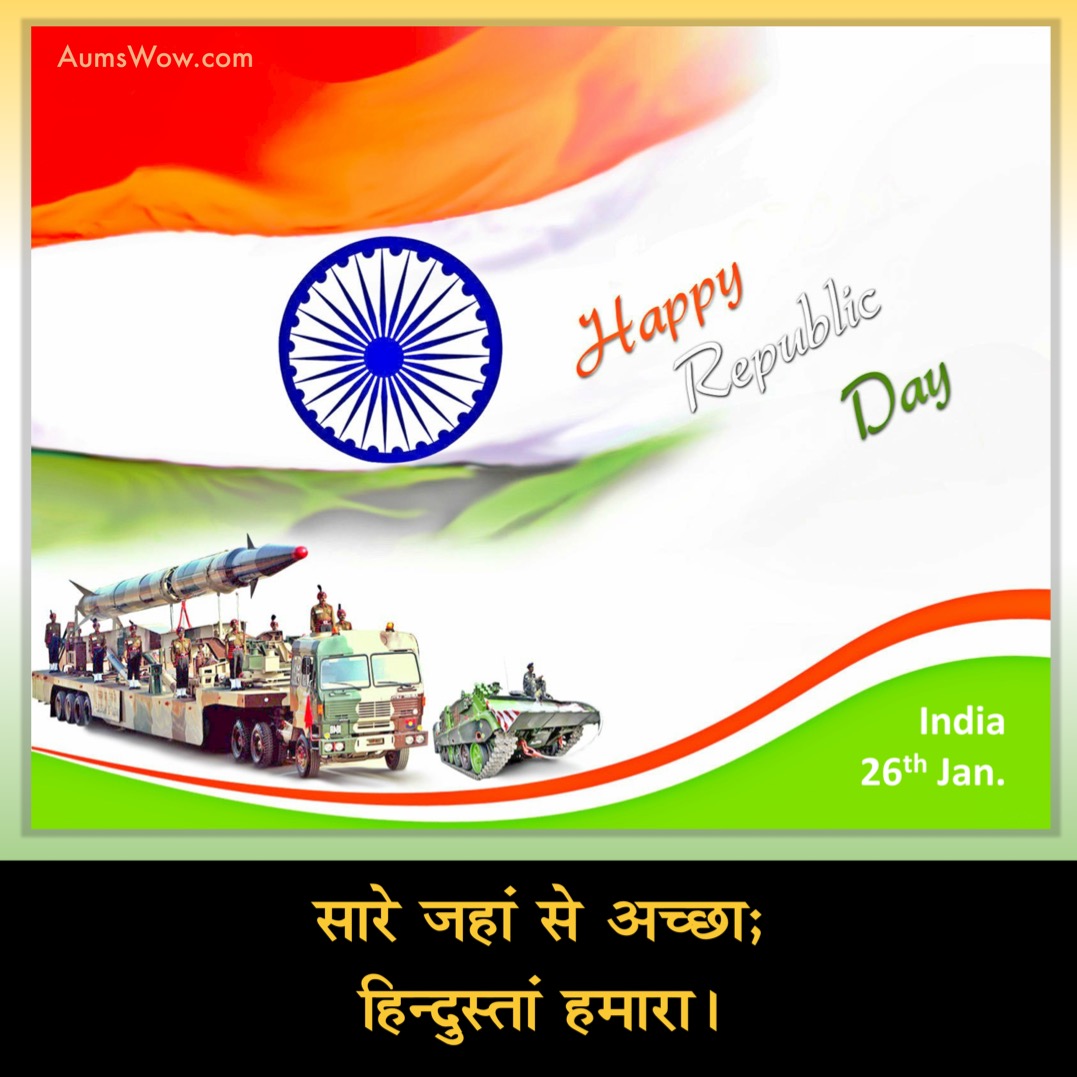 Courtesy: YouTube