14 & 15th Jan 2019: Happy Makar Sakranti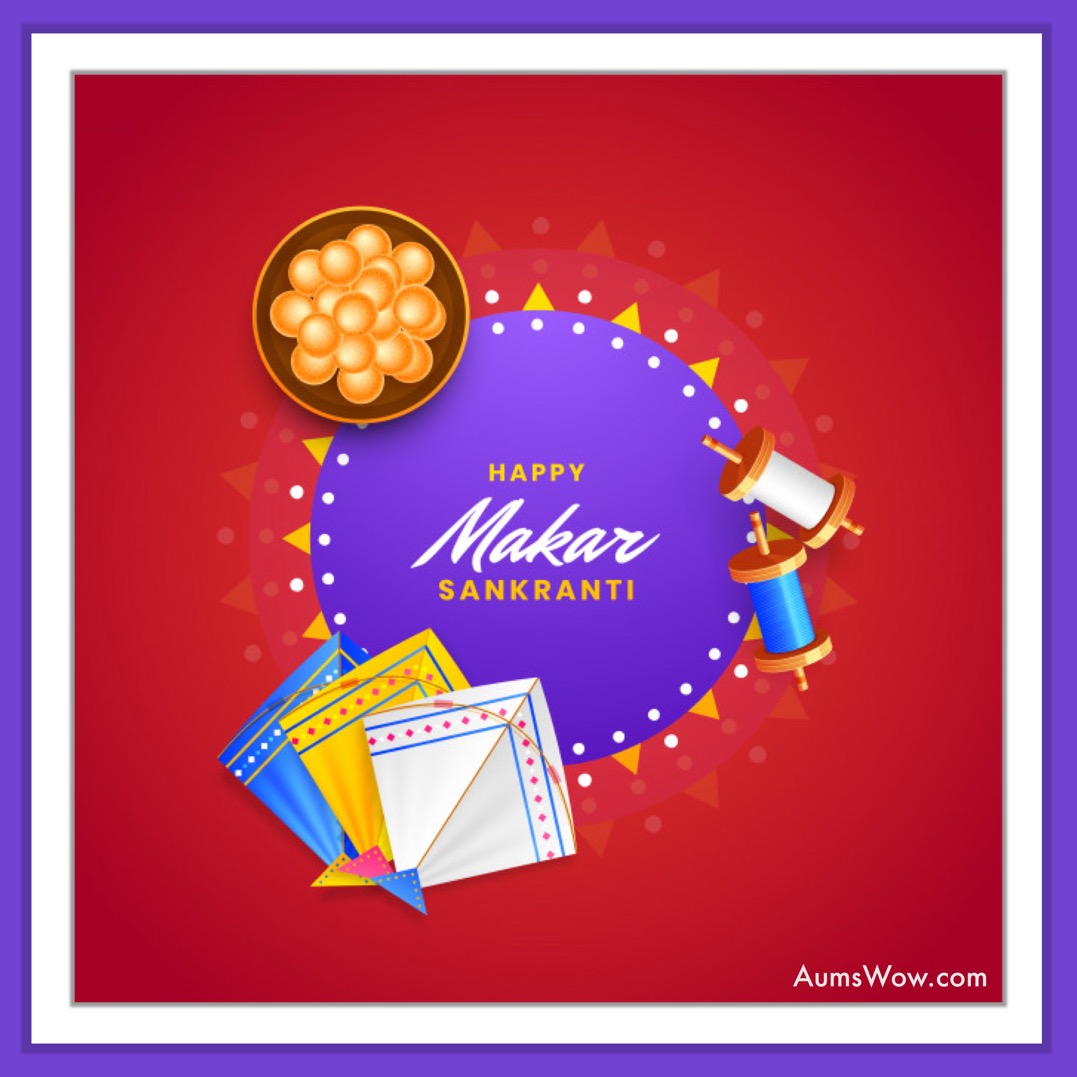 About Post
Title :
Happy Makar Sakranti
Objective :
To aware people about the solar festival of India, which is known by a lot many names throughout the subcontinent and celerated in different ways but, with a sprit of welcoming the new seasion with joy.
Colour Scheme :
Red; the auspicious colour.
Focus I :
The kite, indicating the festival of kites these days.
Focus II :
The sweets & eatables, the fastival is known for through out Indian subcontinent.
Misc. :
Makar Sakranti is also a synonym of International Kite Flying Festival haing deep roots in India cultural history and held every year on 14th and 15th January. This Kite Festival is similar to "Uchinada, Ishikawa Kite Festival" (Japan), "Weifang Kite Festival" (China),"Pangandaran Kite Festival" (Jakarta), "The Blossom Kite Festival / Smithsonian Kite Festival (Washington DC)", "Bali Kite Festival" (Indonesia), "Bristol International Kite Festival" (United Kingdom) and "Valkenswaard Kite Festival" (Netherlands)
Significance
Date :
14 & 15th January
Related to :
Celebration of Makar Sakranti, Magh Bihu, Pongal, Pedda Pandaga, Maghi, Shakrain or Sukarat etc.; the festival with varoius names but, the unique soul.
Connect Date :
Makara Sankranti is set by the solar cycle of the Hindu lunisolar calendar, and is observed on a day which usually falls on 14 January of Gregorian calendar, but sometimes 15 January. The Magha Mela (Makar Sakaranti), according to Diana L. Eck (professor at Harvard University specializing in Indology), is mentioned in the Hindu epic (the Mahabharata), thus placing this festival to be around 5,000 years old.
Connect Place :
India
Special 1:
The festival is dedicated to the sun god, Surya. This significance of Surya is traceable to the Vedic texts, particularly the Gayatri Mantra, a sacred hymn of Hinduism found in its scripture named the Rigveda. The festival also marks the beginning of a six months auspicious period for Hindus known as Uttarayana period.

Makara Sankranti is one of the few ancient Indian festivals that has been observed according to solar cycles, while most festivals are set by the lunar cycle of the lunisolar Hindu calendar. Being a festival that celebrates the solar cycle, it almost always falls on the same Gregorian date every year (January 14), except in some years when the date shifts by a day for that year. The festivities associated with Makar Sankranti are known by various names such as Maghi (preceded by Lohri) by north Indian Hindus and Sikhs, Makara Sankranti (Pedda Pandaga) in Andhra Pradesh, Karnataka and Telangana, Sukarat in central India, Magh Bihu by Assamese, and Pongal by Tamils.
Special 2:
Makara Sankranti is observed with social festivities such as colorful decorations, rural children going house to house, singing and asking for treats in some areas (or pocket money), melas (fairs), dances, kite flying, bonfires and feasts. Many go to sacred rivers or lakes and bathe with thanksgiving to the sun. Every twelve years, the Hindus observe Makar Sankranti with one of the world's largest mass pilgrimages, with an estimated 40 to 100 million people attending the event. At this event, they say a prayer to the sun and bathe at the Prayaga confluence of the River Ganga and River Yamuna at the Kumbha Mela, a tradition attributed to Adi Shankaracharya.
More Info :
Makara or Makar Sankranti is celebrated in many parts of Indian subcontinent with some regional variations. It is known by different names and celebrated with different customs in different parts of the region:
Suggi Habba, Makara Sankramana, Makara Sankranthi : Karnataka
Makara Chaula : Odisha
Makara Sankranthi: Andhra Pradesh, Telangana
Makar Sankranti: Chhattisgarh, Goa, Bihar, Jharkhand, Madhya Pradesh, Maharashtra, Manipur, Rajasthan, Sikkim, Tripura, Uttar Pradesh, Uttarakhand, West Bengal and Jammu
Thai Pongal, Uzhavar Thirunal: Tamil Nadu
Uttarayan: Gujarat
Maghi: Haryana, Himachal Pradesh and Punjab.
Magh Bihu or Bhogali Bihu: Assam
Shishur Saenkraat: Kashmir Valley
Khichdi: Uttar Pradesh and western Bihar
Poush Sangkranti: West Bengal
Tila Sakrait: Mithila
Maghe Sankranti or Khichdi Sankranti: Nepal
Shakrain/ Poush Sangkranti: Bangladesh
Tirmoori: Pakistan (Sindh
ThaiPongal: SriLanka
Back