19th Dec 2019: Goa Liberation Day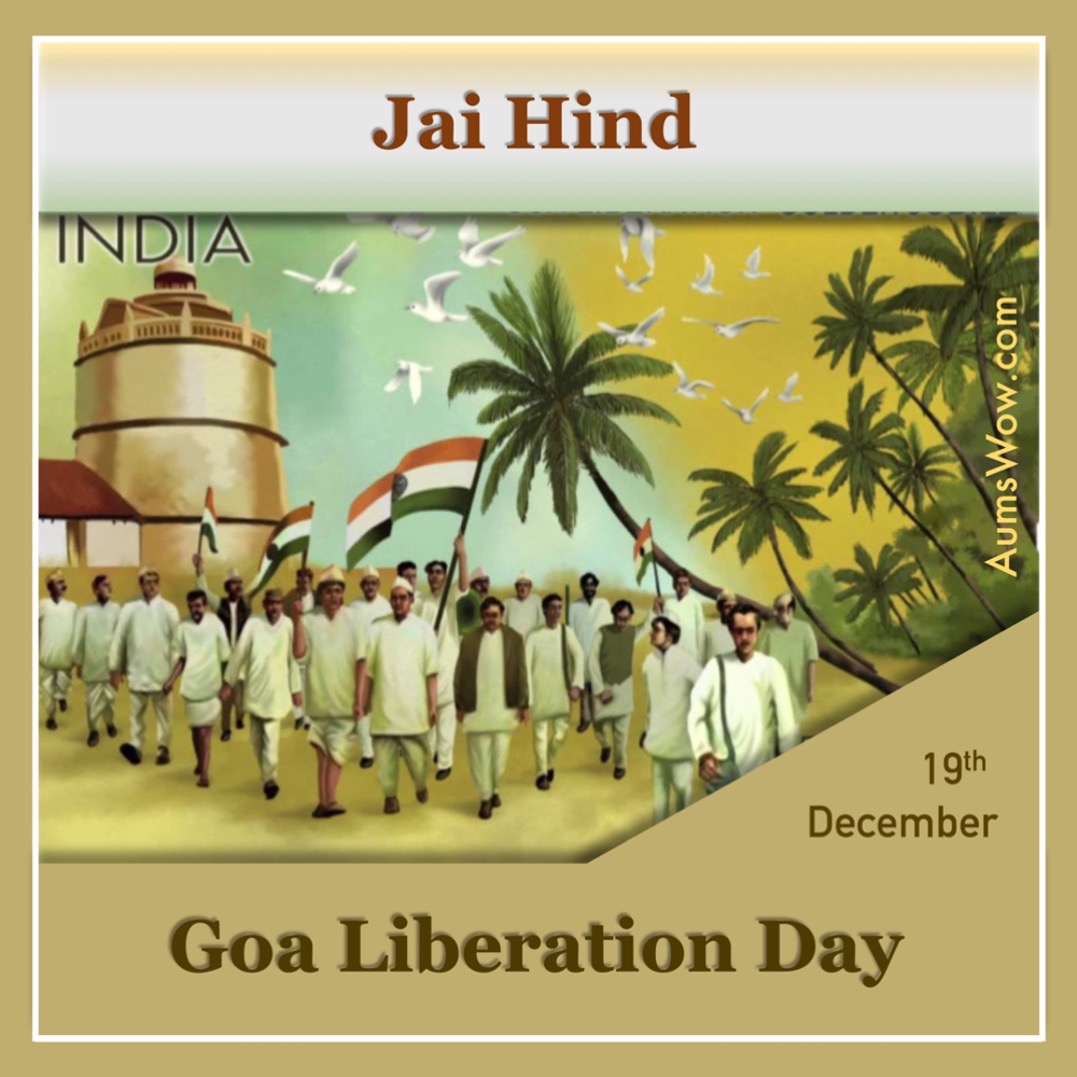 About Post
Title :
Goa Liberation Day
Objective :
To make the people aware about the Goa Independence (Goa Liberation) and the struggle behind it.
Colour Scheme :
Not Specific
Focus I :
The team of Satyagrahis marching to get freedom.
Misc. :
Goa did not get freedom along with rest of india on 15th August 1947 but, 14 years later.
Significance
Date :
19th December
Related to :
Liberation of Goa or the Invasion of Goa
Connect Date :
19 December 1961
Connect Place :
Surrounding sea and airspace of Goa, Daman and Diu, Portuguese India (War)
Special 1:
It was the process in which the Republic of India annexed the former Portuguese Indian territories of Goa, Daman and Diu, starting with the "armed action" carried out by the Indian Armed Forces in December 1961. 
Special 2:
Depending on the view, this action is referred as the "Liberation of Goa" or the "Invasion of Goa". Following the end of Portuguese rule in 1961. 
More Info :
The "armed action" was code named Operation Vijay(meaning "Victory") by the Indian Armed Forces. It involved air, sea and land strikes for over 36 hours, and was a decisive victory for India, ending 451 years of rule by Portugal over its remaining exclaves in India.
Back