26th Nov 2019: National Constitution Day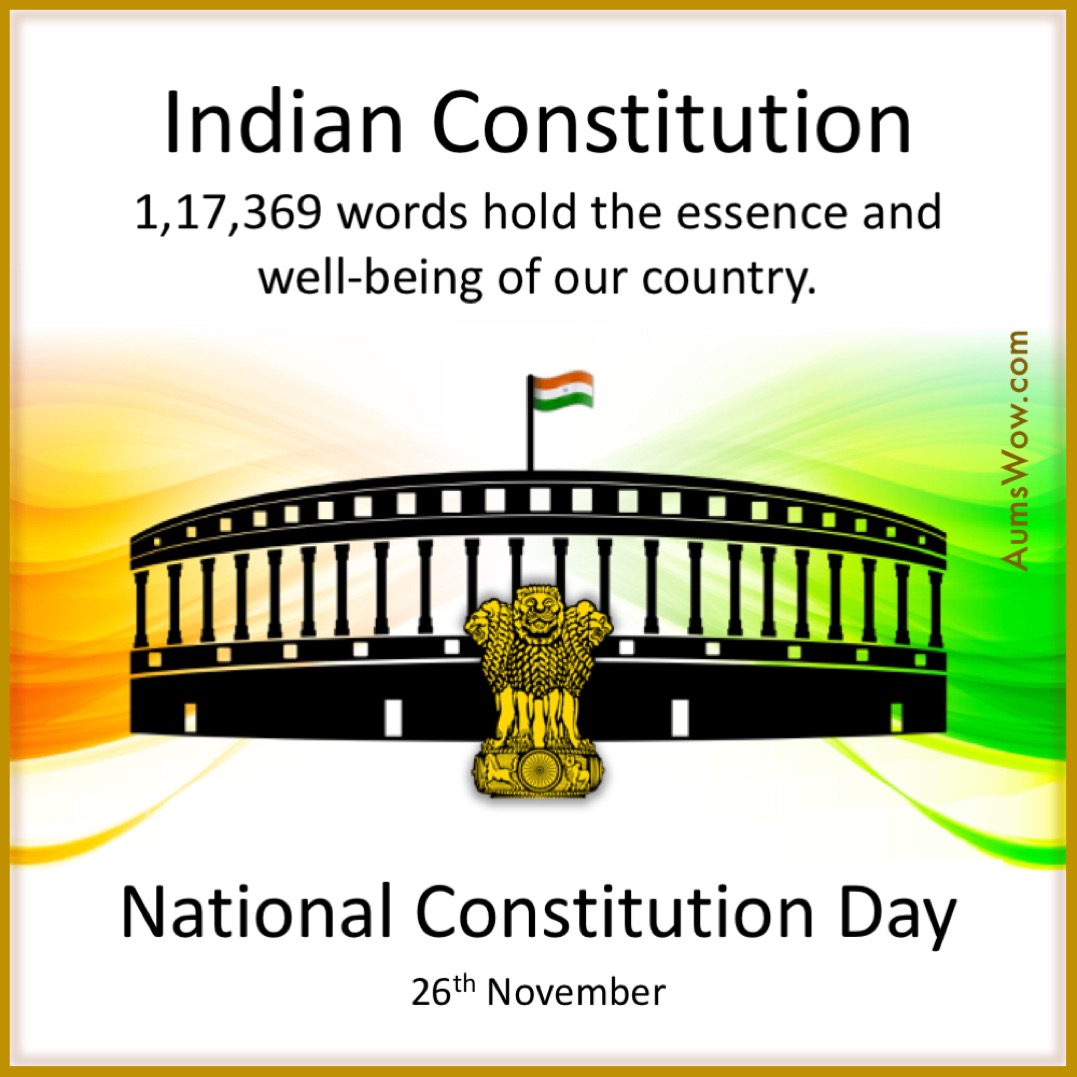 About Post
Title :
National Constitution Day
Objective :
To let the people of India feel proud and honour for their constitution.
Colour Scheme :
Tri-colour of India and Brown colour represents the cover of the original book of constitution of India.
Significance
Date :
26th November
Related to :
Constitution of India formation day.
Connect Date :
It was adopted by the Constituent Assembly of India on 26 November 1949 and became effective on 26 January 1950.
Connect Place :
New Delhi, India.
Special :
The constitution declares India a sovereign, socialist, secular, democratic republic, assuring its citizens justice, equality and liberty, and endeavours to promote fraternity.
More Info :
The 389-member assembly (reduced to 299 after the partition of India) took almost three years to draft the constitution holding eleven sessions over a 165-day period.
Back