28th Jan 2019: Field Marshal Cariappa Birth Anniversary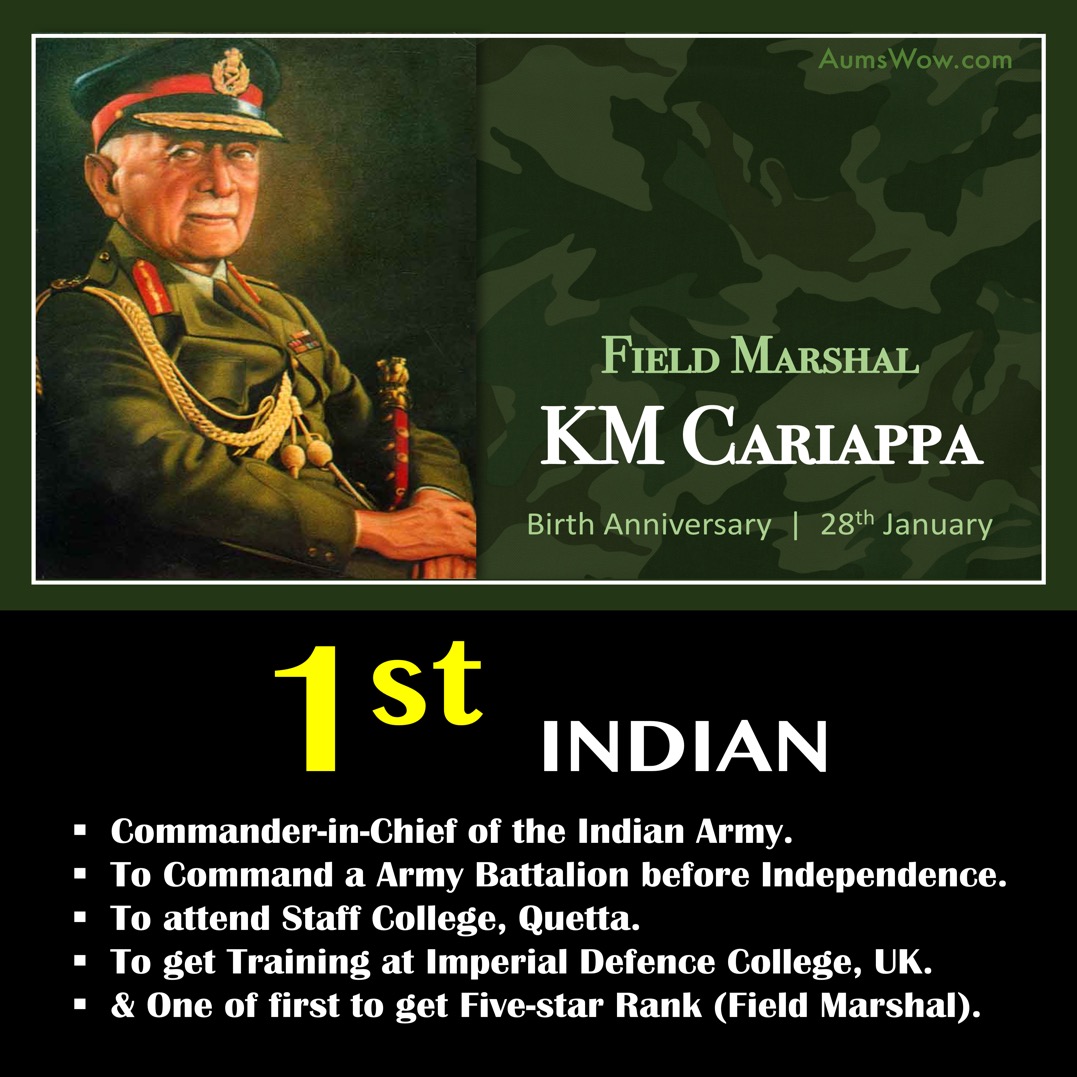 About Post
Title :
Field Marshal Cariappa Birth Anniversary
Objective :
To let the people know about the great achievement of Field Marshal KM Cariappa.
Colour Scheme :
Dark Green; the colour of Army
Focus I :
The profile photo of Field Marshal KM Cariappa.
Focus II :
The army background.
Focus III :
The list of achievements of Cariappa.
Misc. :
INA's slogan Jai Hind which means "Victory to India", was adopted by Cariappa and later it became a formal phrase between personnel to greet each other. He also turned down the proposal to reserve vacancies in the Army for Scheduled Castes and Scheduled Tribes as had been done in other government services.
Significance
Date :
28th January
Related to :
Field Marshal Cariappa Birth Anniversary
Connect Date :
28 January 1899
Connect Place :
Madikeri, Kodagu, India
Special 1:
In November 1945, Cariappa was made the commander of the Bannu Frontier Brigade in Waziristan. It was during this time that Colonel Ayub Khan – later Field Marshal and President of Pakistan (1962–1969) – served under him. Unlike previous British commanders who tried to keep the local tribes under control by force, Cariappa tried a different approach by extending them friendly relations which worked well.
Special 2:
The day Cariappa, the first Indian, who took over the reins of the Indian Army, 15 January 1949, was marked as official Army Day and celebrated annually. Several measures taken by Cariappa, such as to keep the organisation out of political affairs and maintained its autonomy despite being put under a lot of pressure by Nehru. Nehru only relented when he threatened to resign.
More Info :
His son called "Nanda", joined the Indian Air Force and rose to the rank of air marshal. During the 1965 war, his son, Nanda, was shot down over Pakistan. He was captured and held as a prisoner of war (POW). On realizing the identity of the wounded soldier at Kargil, General Ayub Khan (President of Pakistan) himself contacted General Cariappa, with information about his son's safety. When Ayub Khan offered to release his son immediately, Cariappa is reported to have scoffed at the idea and told him to give his son no better treatment than any other POW. Cariappa replied, "He is my son no longer. He is the child of this country, a soldier fighting for his motherland like a true patriot. My many thanks for your kind gesture, but I request you to release all or release none. Give him no special treatment.
Back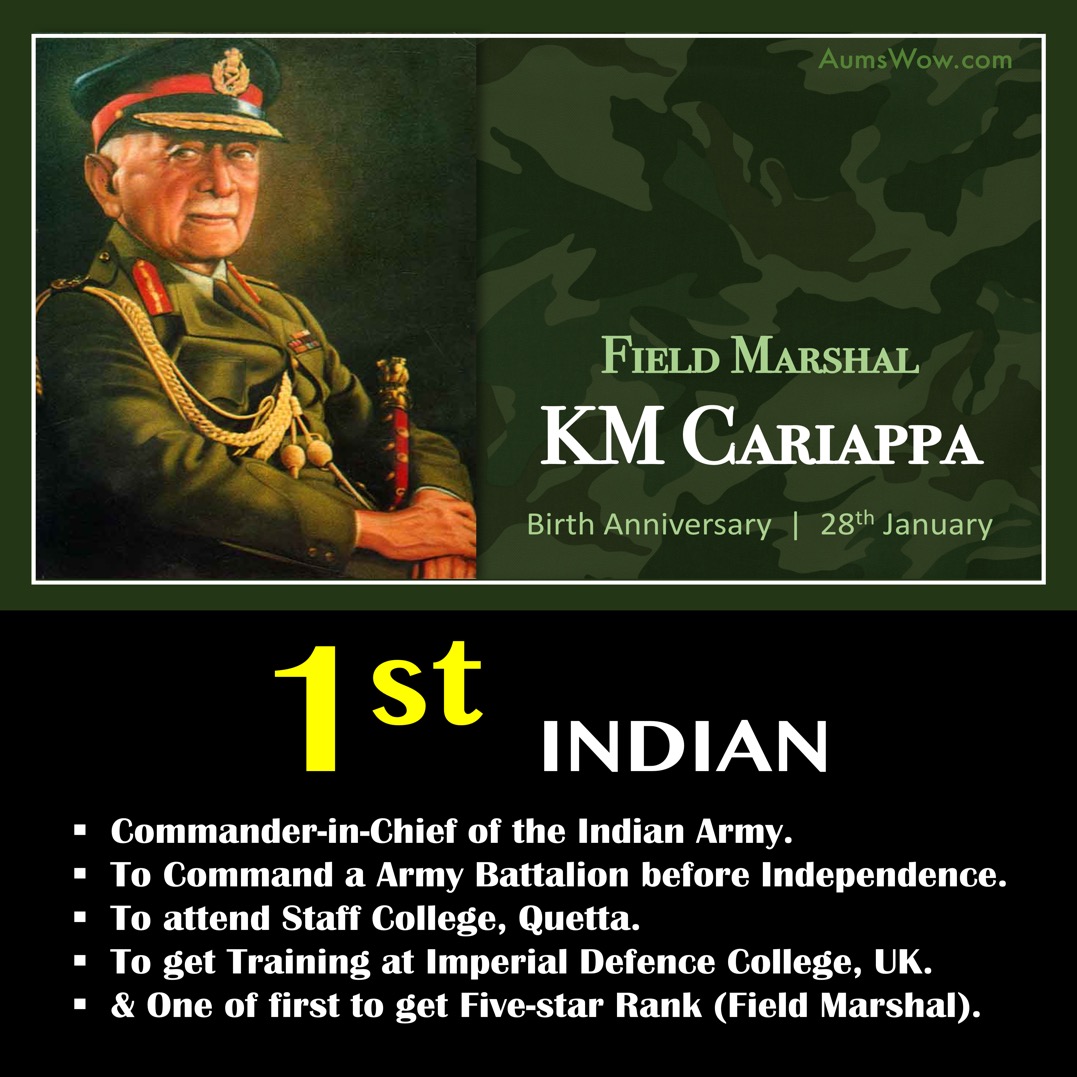 Courtesy: YouTube