1st May 2019: Birthday of Maharashtra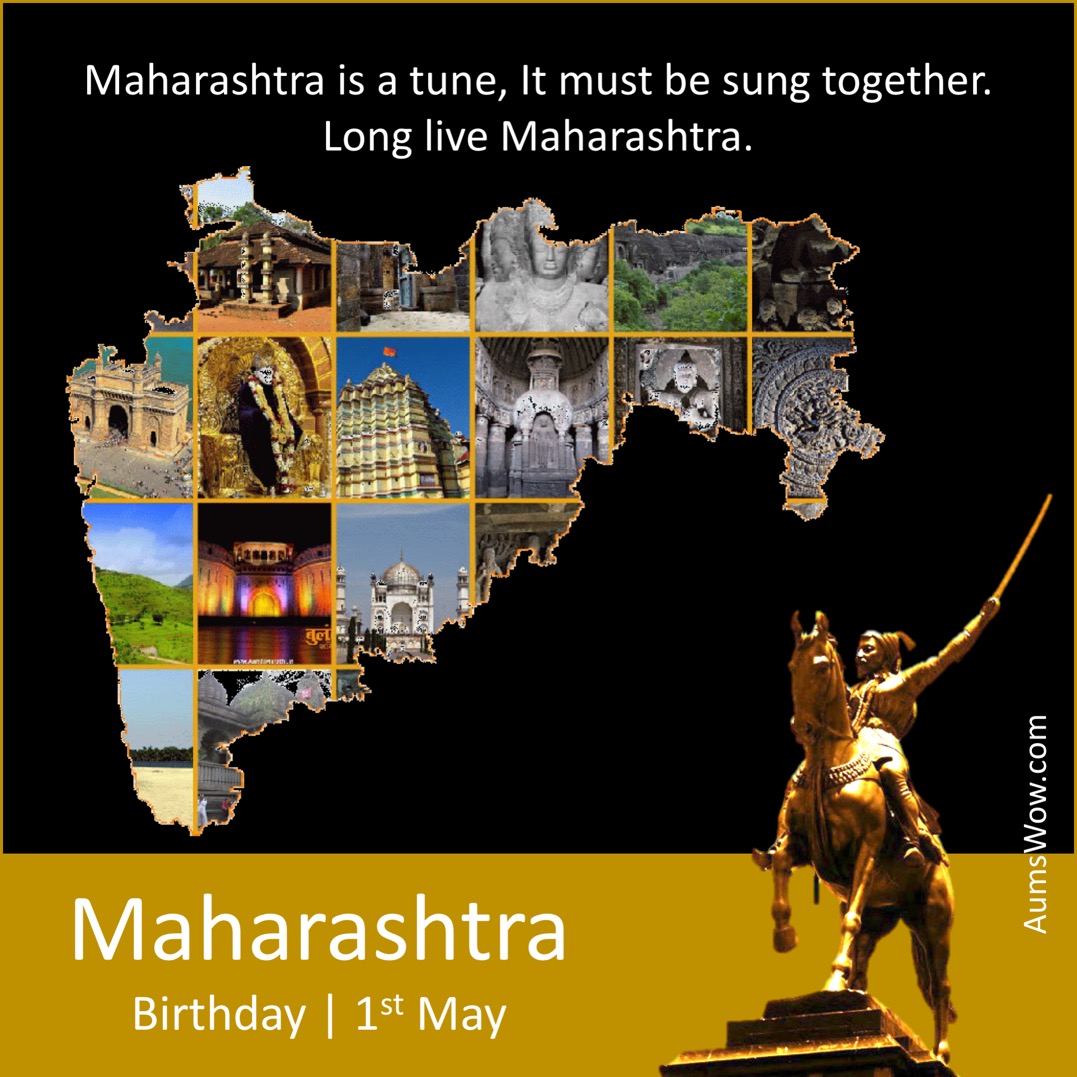 About Post
Title :
Birthday of Maharashtra
Objective :
To celebrate the birthday of our State Maharashtra.
Colour Scheme :
Maharashtra Map with its culture, dance, historic place (Caves, temples etc.) & gate way of India with the black background.
Focus I :
The culture, traditions & things, that are famous in Maharashtra collaged in the Map.
Focus II :
Chhatrapati Shivaji Maharaj's Famous Statue with Krushna the horse.
Focus III :
Quotation; that says "Maharashtra is a tune , it must be sung together. Long Live Maharashtra"; which clearly says we all must be together & support each other just like when we sing a tune the other joins & supports; that is how the state (MH) would always be strong.
Misc. :
The Post has a collage of gateway of India, Elephanta Caves, Sai baba Mandir, Haji Ali, Alora Caves, Ajanta Caves, Forts, other temples, Forests & the beach.
Significance
Date :
1st May
Related to :
Birthday of Maharashtra
Connect Date :
1 May 1960
Connect Place :
Western peninsular region of India
Special 1 :
It is the second-most populous state and third-largest state by area in India; it is the third-most urbanized state of India.
Special 2 :
Maharashtra was chronologically ruled by the Satavahana dynasty, Rashtrakuta dynasty, Western Chalukyas, Deccan sultanates, Mughals and Marathas, and the British.
More Info :
1. The first train in Asia was started in Maharashtra between mumbai and thane on April 16, 1853. 2. Navi mumbai is the largest planned city in the world. 3. Maharashtra has the largest proportion of taxpayers in India. 4. Nashik is the place where Lakshman cut off Suprnakha's nose; hence it is called Nashik, a sanskrit term for nose. 5.It is believed that Badminton was invented in Pune during the British Rule. It was called 'Poonah or Poona', after the town. 6. Maharashtra has the only saline lake on Earth that was created by a meteor, almost 52,000 years ago.
Back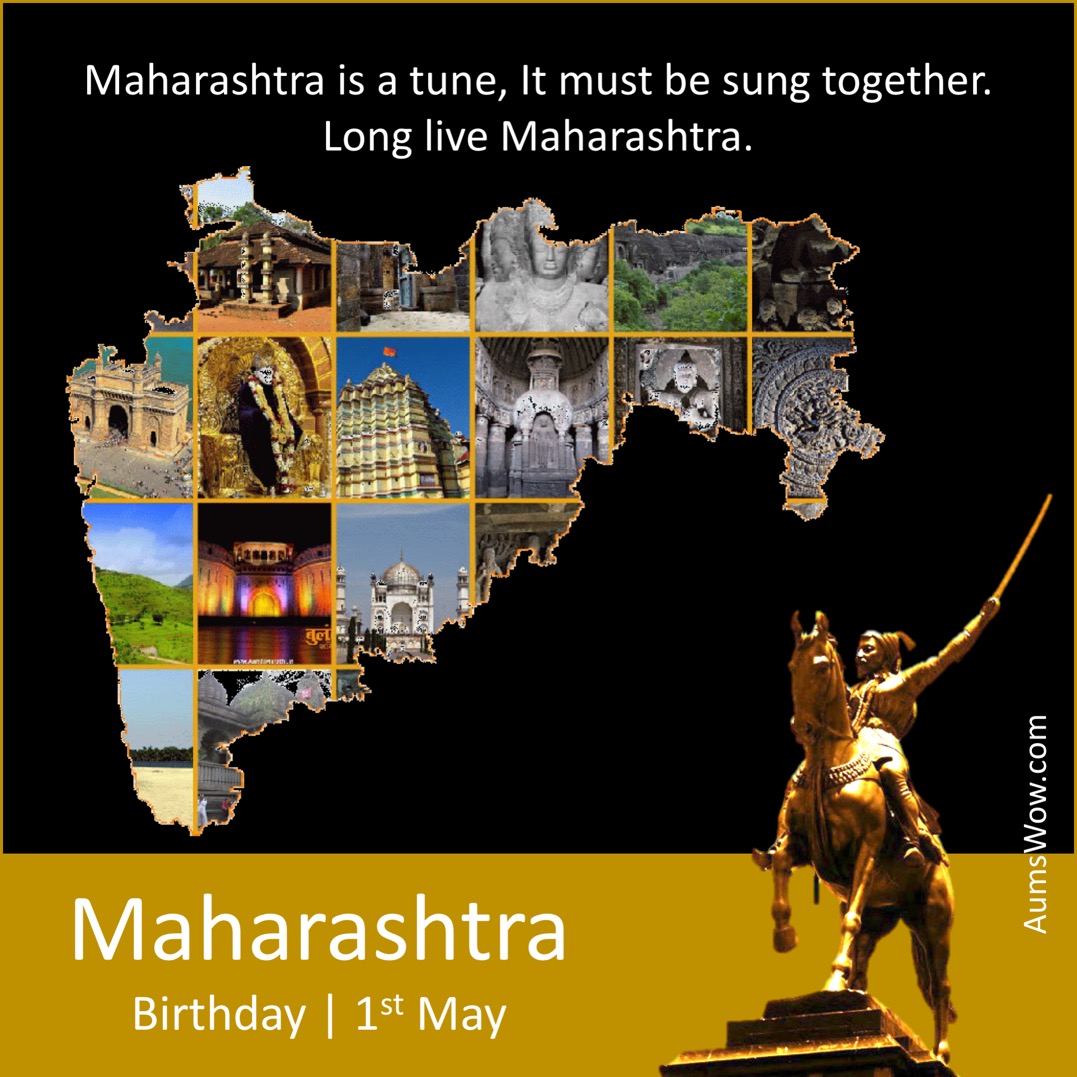 Courtesy: YouTube