20th Feb 2019: Arunachal & Mizoram Birthday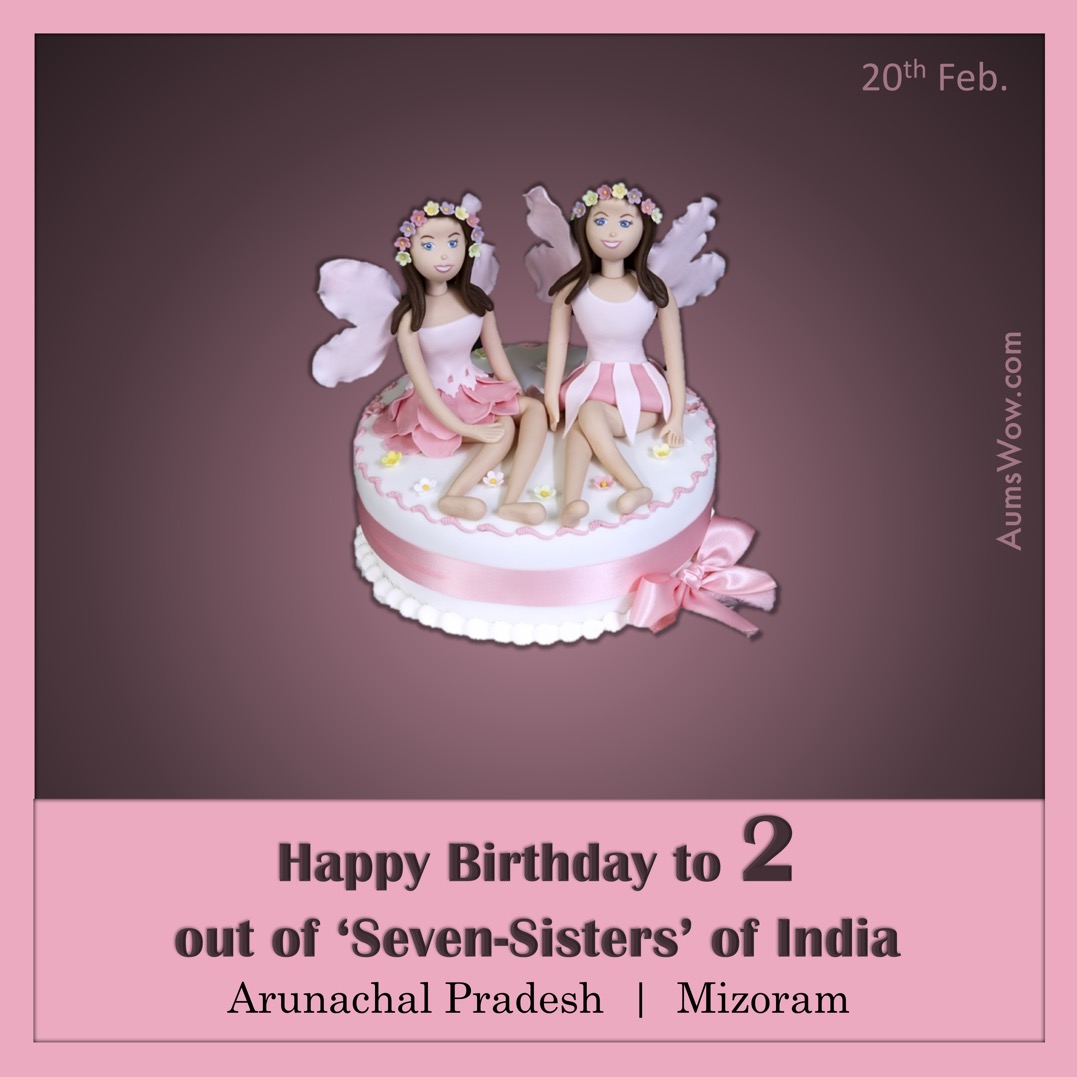 About Post
Title :
Arunachal & Mizoram Birthday
Objective :
To let the people know about the joint birthday of Arunachal Pradesh & Mizoram
Colour Scheme :
Not Specific
Focus I :
The birthday cake of with two sister.
Misc. :
Arunachal Pradesh is also known as the Orchid State of India or the Paradise of the Botanists.
Significance
Date :
20th February
Related to :
Arunachal & Mizoram Birthday
Connect Date :
20 February 1987
Connect Place :
India
Special 1:
Arunachal Pradesh, "the land of dawn-lit mountains" is one of the 29 states of India and is the northeastern-most state of the country. Arunachal Pradesh borders the states of Assam and Nagaland to the south and shares international borders with Bhutan in the west, Myanmar in the east and is separated from China in the north by the McMahon Line. Itanagar is the capital of the state.
Twang, Roing, Itanagar, Bomdila, Ziro and Bhakulpong are the major tourist places of Arunachal Pradesh.
Special 2:
Mizoram is a state in Northeast India, with Aizawl as its capital city. The name is derived from "Mizo", the name of the native inhabitants, and "Ram", which means land, and thus Mizoram means "land of the Mizos". Mizoram is a land of rolling hills, valleys, rivers and lakes. As many as 21 major hill ranges or peaks of different heights run through the length and breadth of the state, with plains scattered here and there. Aizawl, Champhai, Lunglei, Serchhip and Lawngtlai are the major tourist places of Mizoram.
Back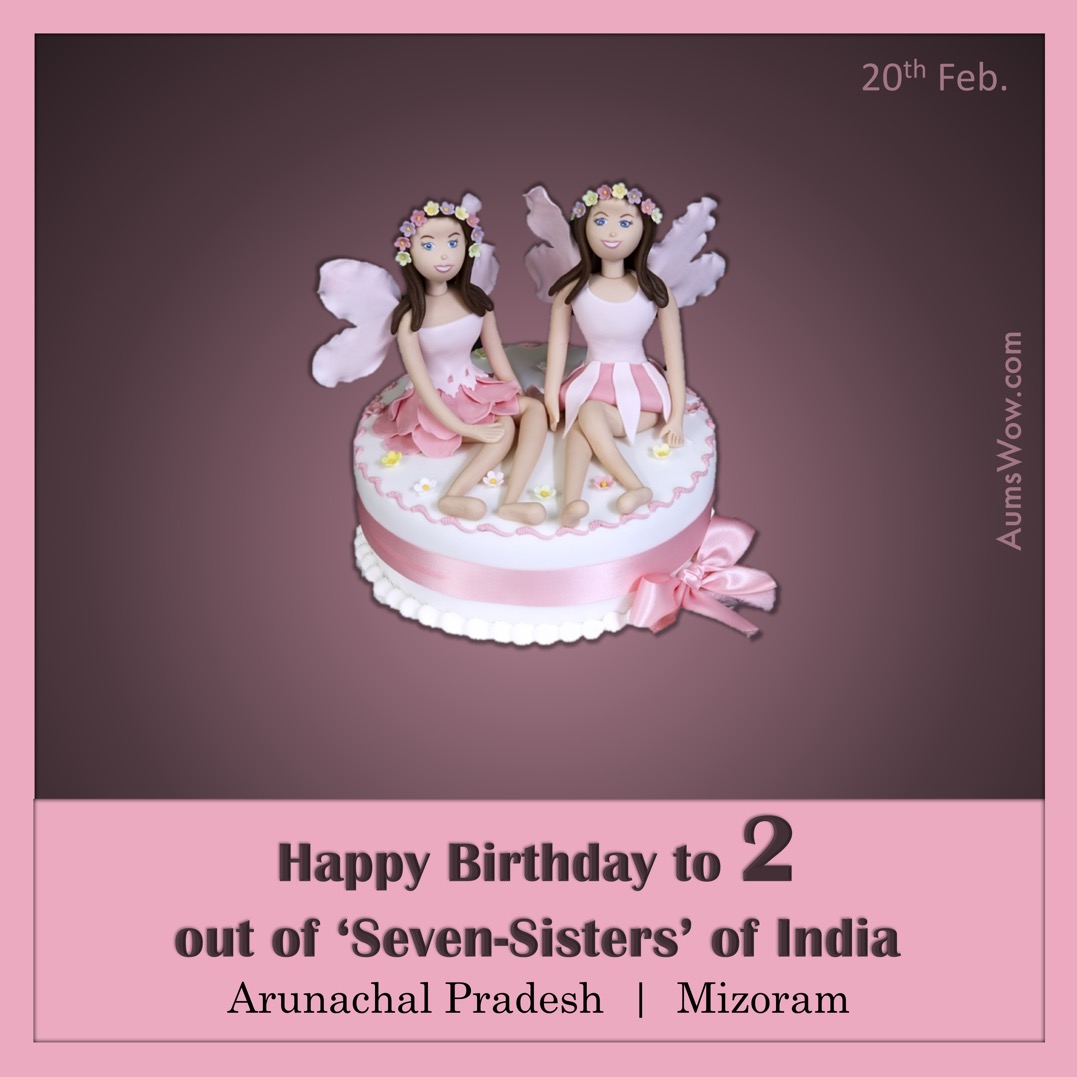 Courtesy: YouTube