29th Nov 2018: ISRO Making India Proud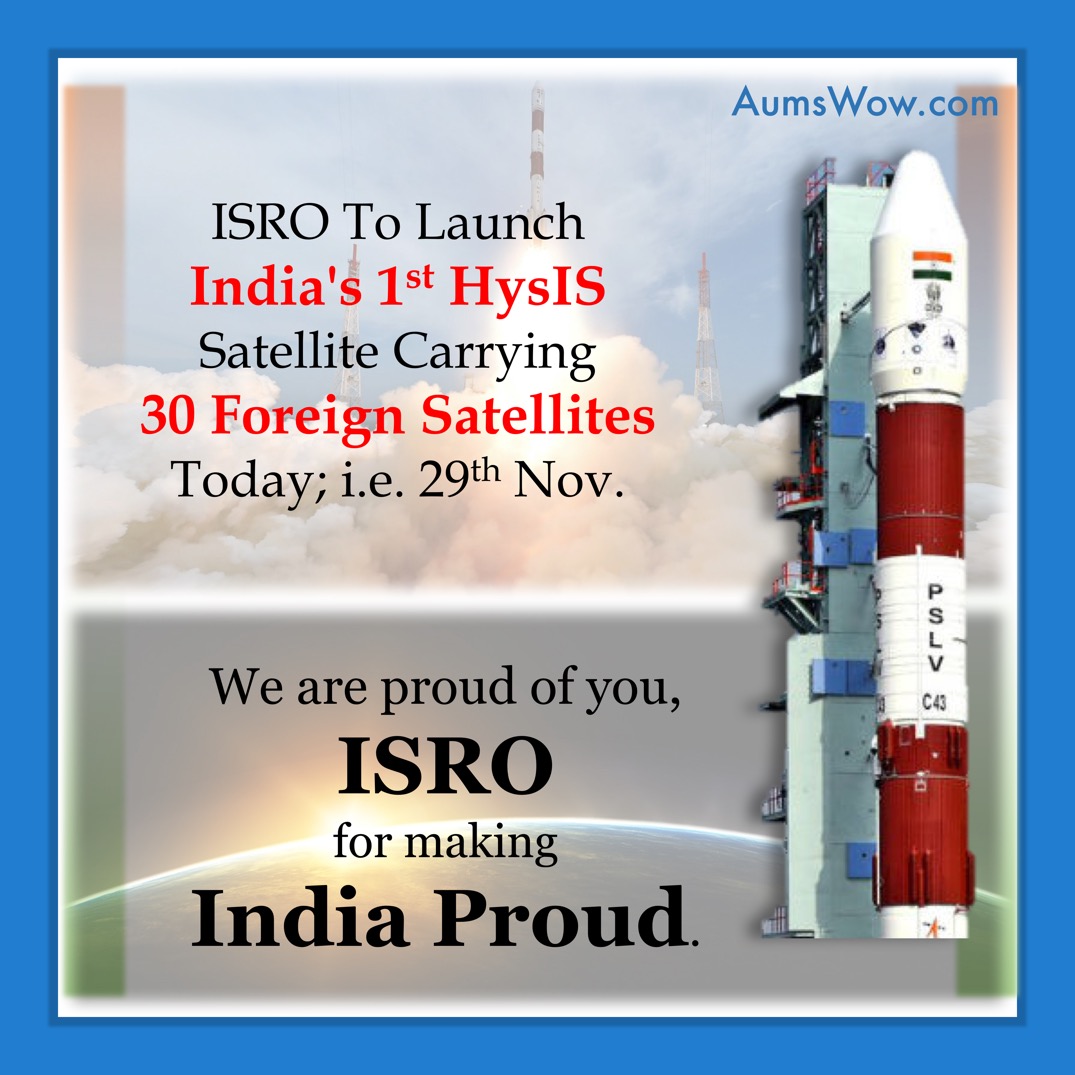 About Post
Title :
ISRO Making India Proud
Objective :
To let the people know about the great achievement of Indian Space Research Organisation (ISRO).
Colour Scheme :
Blue; the logo colour of ISRO.
Focus I :
The background of earlier Satellite launches and the pic of earth at the time of launch.
Focus II :
The rocket PSLV-C43, ready to launch on 29th November at 9:58 AM.
Significance
Date :
29th November
Related to :
Launch of PSLV-C43.
Connect Date :
29th November, 2018
Connect Place :
Sriharikota, India
Special :
ISRO is all set to launch its workhorse rocket PSLV-C43 carrying India's earth observation satellite HysIS and 30 co-passenger foreign satellites. The countries comprise United States of America (23 satellites), Australia, Canada, Columbia, Finland, Malaysia, Netherlands and Spain (one satellite each).
More Info :
The primary goal of HysIS is to study the earth's surface in visible, near infrared and shortwave infrared regions of the electromagnetic spectrum.
Back