22nd Nov 2018: Happy Thanksgiving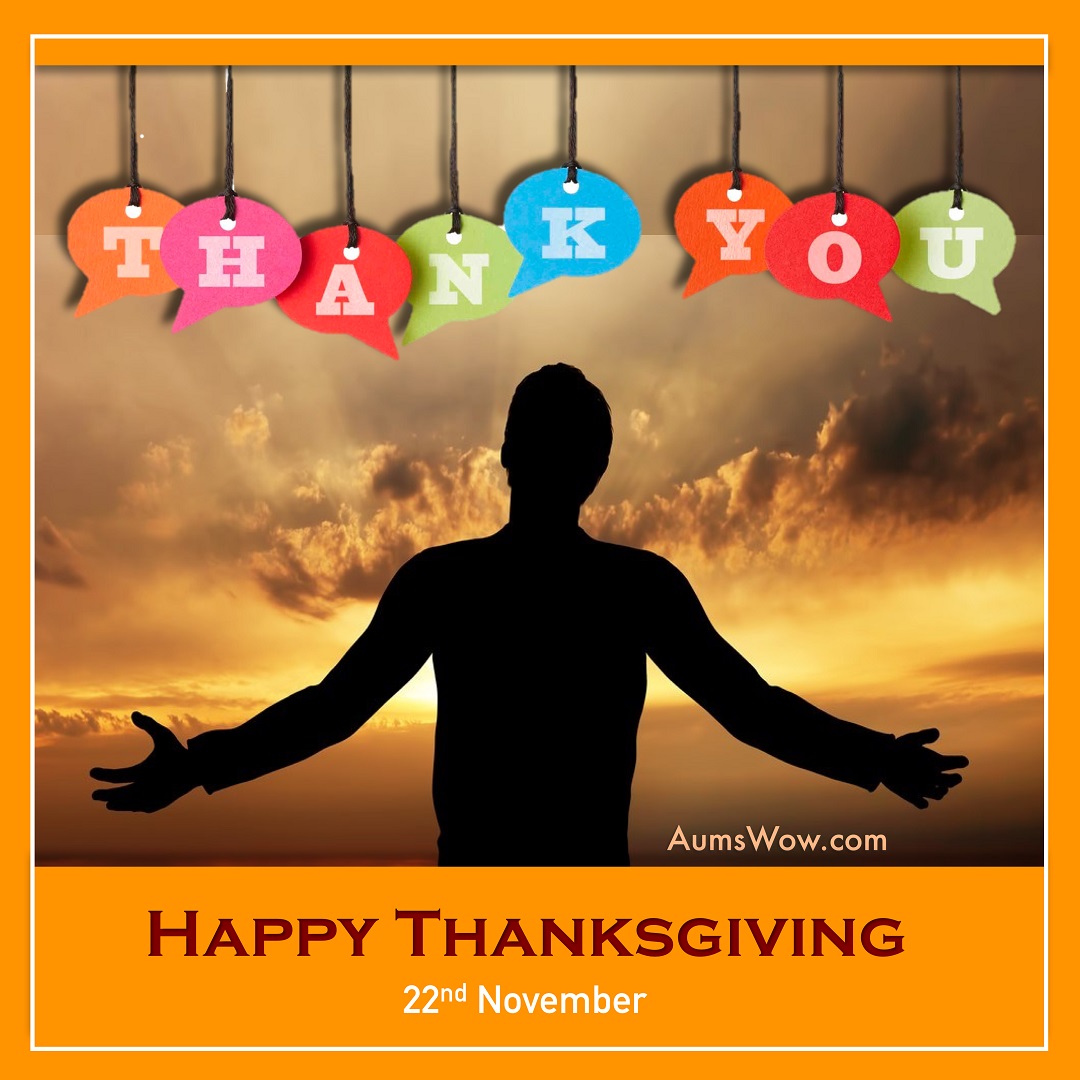 About Post
Title :
Happy Thanksgiving
Objective :
To acknowledge with Gratitude their Obligation to him for Benefits received, and to implore such farther Blessings as they stand in Need of.
Colour Scheme :
Reddish-Dawn colour - the colour of hope & rise.
Focus I :
Shadow of human-being praying to the almighty with open hands.
Focus II :
The background of rising sun is not only the representation of almighty/nature; but, also the positive attitude & hope form HIM.
Misc. :
It is advisablethat every one should gratitude his obligation towards the almighty and to other fellow beings for their known or unknown acts and suport in his life.
Significance
Date :
22nd November
Related to :
During the American Civil War. Lincoln proclaimed a national day of "Thanksgiving and Praise to our beneficent Father who dwelleth in the Heavens," to be celebrated on the fourth Thursday in November.
Connect Date :
Final Thursday of November 1863 / Earlier it was October, from 1621 to 1862.
Connect Place :
North America
Special :
The event that Americans commonly call the "First Thanksgiving" was celebrated by the Pilgrims after their first harvest in the New World in October 1621.
More Info :
As President, on October 3, 1789, George Washington made the following proclamation, "To recommend to the People of the United States a day of public thanksgiving and prayer to be observed by acknowledging with grateful hearts the many signal favors of Almighty God."
Back