21st Nov 2018: Happy Eid Milad-Un-Nabi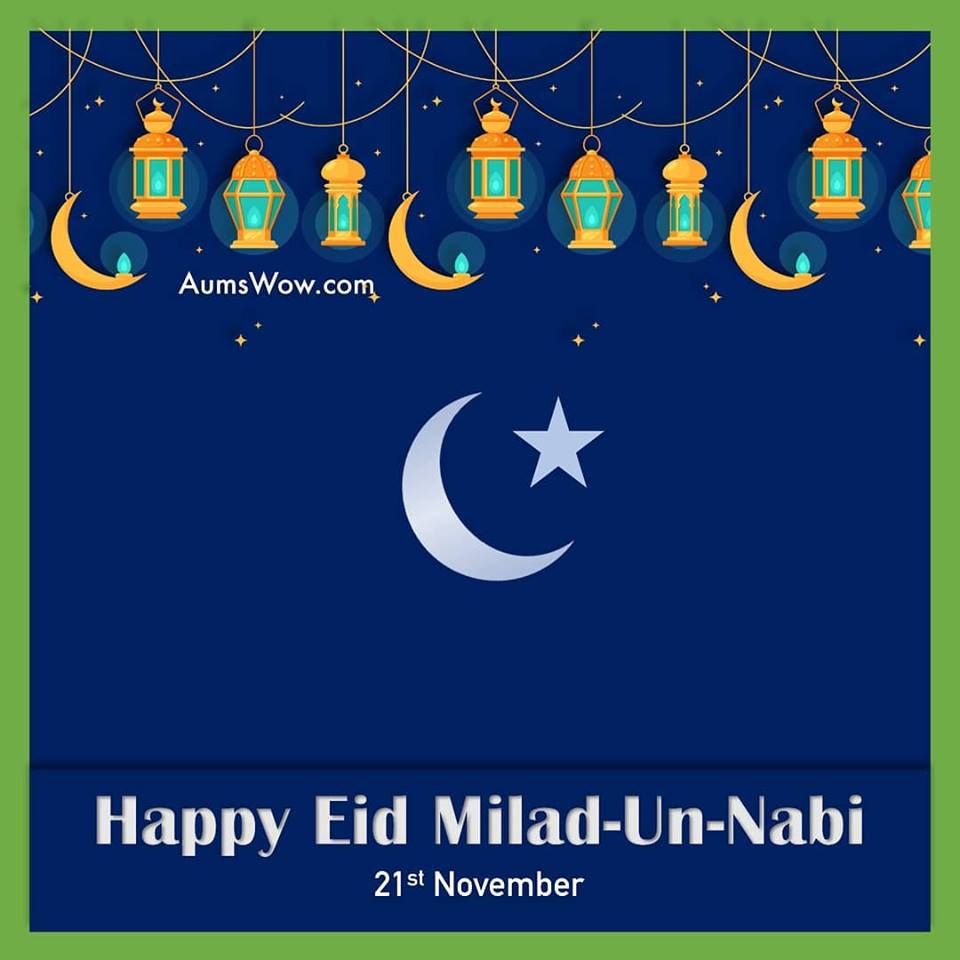 About Post
Title :
Happy Eid Milad-Un-Nabi
Objective :
To focus on the teachings of Prophet Mohammed.
Colour Scheme :
Green & Dark Blue; Green represents the colour of Islamic religion and the dark blue is the colour of sky, where the moon & star are to be observed.
Focus I :
Moon & Star, the religious symbol of Islam.
Focus II :
The Lalterns goes with Islamic design, especially the moon-candle.
Misc. :
The Mohammed is also believed to be a messenger of God by Muslims. 
Significance
Date :
21st November
Related to :
The festival marks the birthday of Prophet Mohammed, the founder of Islam.
Connect Date :
The Prophet was born on the twelfth day of Rabee-ul-Awwal in 570 CE. Rabi-ul-Awwal is the third month of the Islamic lunar calendar.
Connect Place :
The Mohammed was born in Mecca, the city which is in a desert valley of western Saudi Arabia. It is the Islams holiest city.
Special :
The most important aspect of the day is to focus on the teachings of Prophet Mohammed. 
More Info :
Families gather together and prepare a feast, which is then served to the guests and is also meant to be donated to the poor. Donating to charity is also considered an important aspect of the Eid Milad-un-Nabi.
Back