27th Nov 2018: Birthday of Bruce Lee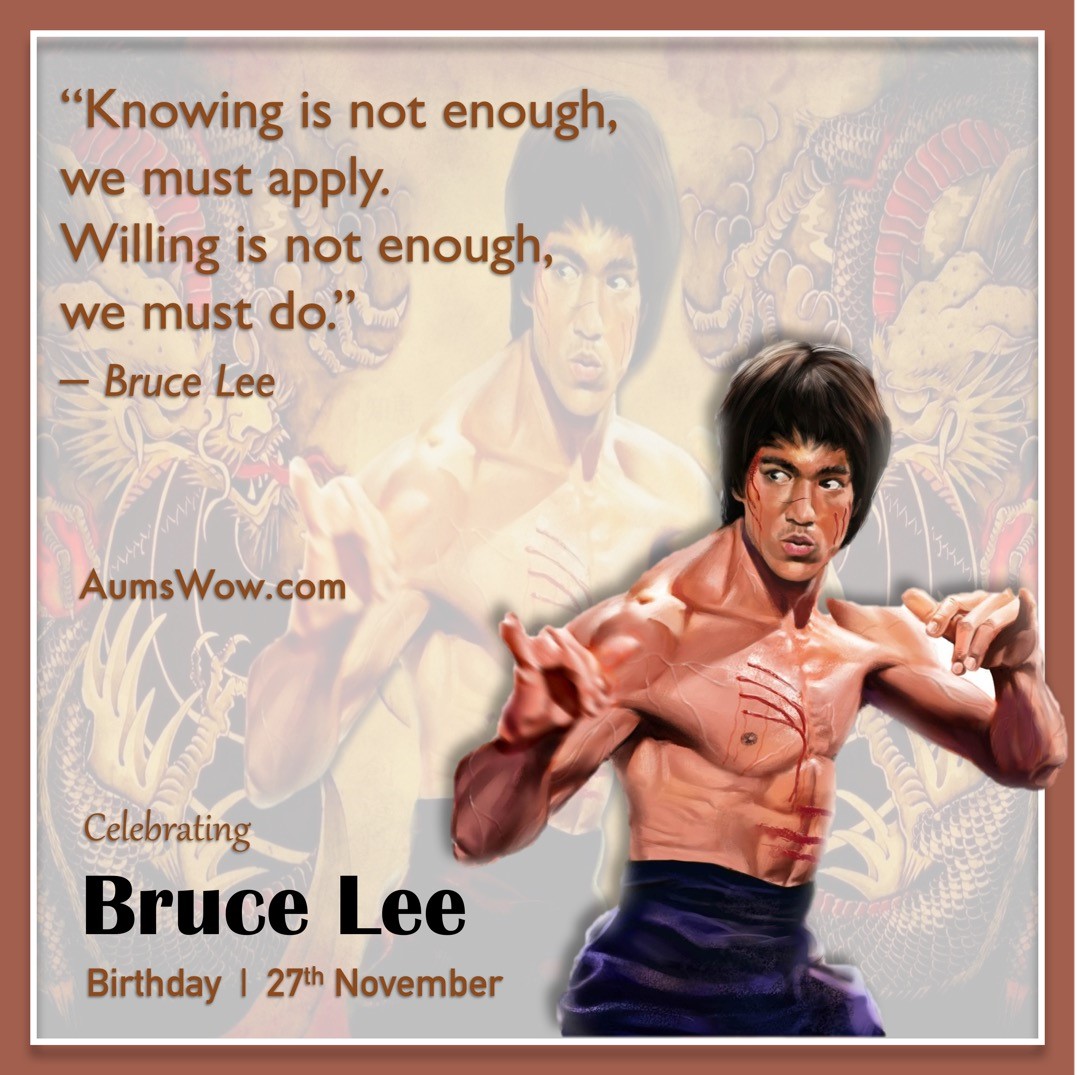 About Post
Title :
Birthday of Bruce Lee
Objective :
To remember the world known Martial Art Fighter.
Colour Scheme :
Brick Colour
Focus I :
The Poster of Bruce Lee in background
Focus II :
The pose pic of Bruce Lee.
More Info :
The quote by Bruce Lee.
Significance
Date :
27th November
Related to :
Birthday of Bruce Lee
Connect Date :
27th November, 1940
Connect Place :
Chinatown, San Francisco, California, U.S.
Special :
Lee maintained that mental and spiritual preparation are fundamental to the success of physical training in martial arts skills.
More Info :
His Hong Kong and Hollywood-produced films elevated the traditional Hong Kong martial arts film to a new level of popularity and acclaim, sparking a surge of interest in Chinese martial arts in the West in the 1970s. The direction and tone of his films dramatically changed and influenced martial arts and martial arts films in the US, Hong Kong, and the rest of the world.
Back